Gallant Prince of Henaes at Gallantstaff
                                        X         
             Benlui Celtic  Queen at Gallantstaff
       Amber with her pups born on the 11th October 2006         
         Jade,  
     Frankie,  
   Murphy Junior,  
   and    Bruno.  
                                                            Pups 6 weeks old           
                                        Murphy Junior                                                           Bruno      
                                            Jade                                                                   Frankie
                       Now listen, Im your daddy and you have to be good when Im about. 
                                                          Jade has her own page
                                                                 Jade always smiling   
                                                              Murphy Junior                       
                                                            Murphy Junior 2017/18
                                           Murphy Junior with his little brother
                                         January 2015
                     Murphy Junior having cuddles from Daddy
              Happy 8th Murphy Junior hope you have a lovely day xxx
       Murphy J came down to see us all in August 2014,he is such a happy boy and full
  of life and his mum and dad spoil him so much. thank you Stephen and Sarah for
  bringing Murphy J to visit again.
                                      Murphy Junior has some news for us all
                                             Murphy Junior    December 2012  
                       Murphy Junior is learning to play the drums like his Daddy
                                                Me and dad on the train,this is good   
  Oh, Murphy is with his daddy at work again,doesn't look like your doing much work Murphy J ,  
               Murphy Junior came to visit us with his daddy Steve and mummy Sarah August 2010
                                                         Here he is playing in the field
And then he was a swim lol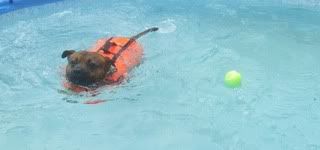 Murphy Junior almost 4 years old, looking more like his daddy everyday
                                  Murphy Junior going on a trip on the bus with his Daddy
Murphy Junior on his holidays with his Mum and Dad Steve and Sarah.
Steve and Sarah brought Murphy Junior to see us on their way to their holidays, It was great to see him he was in fantastic condition and looks so much like his dad Murphy . Thank you Both XX
              Steve said he was going to see if Murphy J could swim so here he is... 
               This is Murphy J showing how much he loves his mum. 
 The Stafford Kiss
I have just been sent a couple of pics of the lovely Murphy Junior, his daddy has just come home after working away and you can tell Murphy J is very happy that Steve is back.
                                           Here he is with his mummy Sarah off for a walk.
Thank you both for sending us the pics of the beautiful Murphy J, he's looking more like his dad Murphy every day.     
                                            Murphy J having lots of hugs and kisses from his mummy
                                     Its my turn to sit and relax now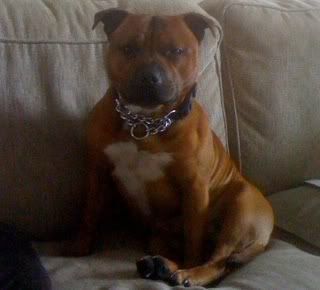 Mummy Sarah taking Murphy J for a walk  , This is great mum .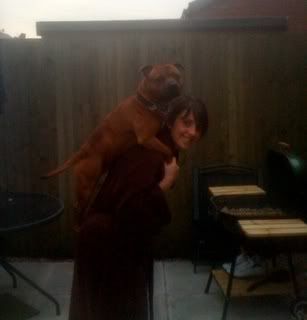 Murphy Junior with his daddy at work
                                                     Come on dad, lets send mum an email 
                           I just love going to work with my dad    
                                                  Dad come on we have to go to work in the truck
               It is our day off today so my dad took me on a boat, it was great  
    Mum and Dad 
                                                        Do you think I look cute  
                                                     Murphy Junior just relaxing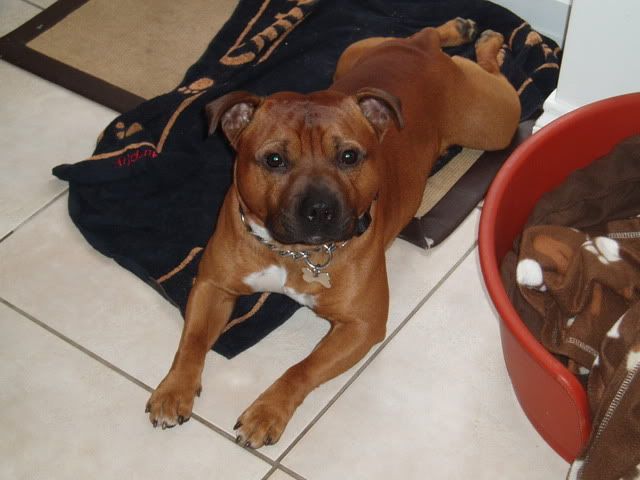 Murphy Junior came to visit and to thank us for his birthday card.
                                   Murphy J having fun on the tugger and the boomer ball
                                                What a handsome boy you are Murphy J xx
                                                                     Frankie
                                                            Photos of Frankie 2018
                          It was lovely to get a photo of Frankie he is 11 years old now
Frankie came to visit, we haven't seen him for a while, he cam with his Mummy and Daddy and their baby Mason.
It was lovely to see Frankie he's still the same lovable friendly boy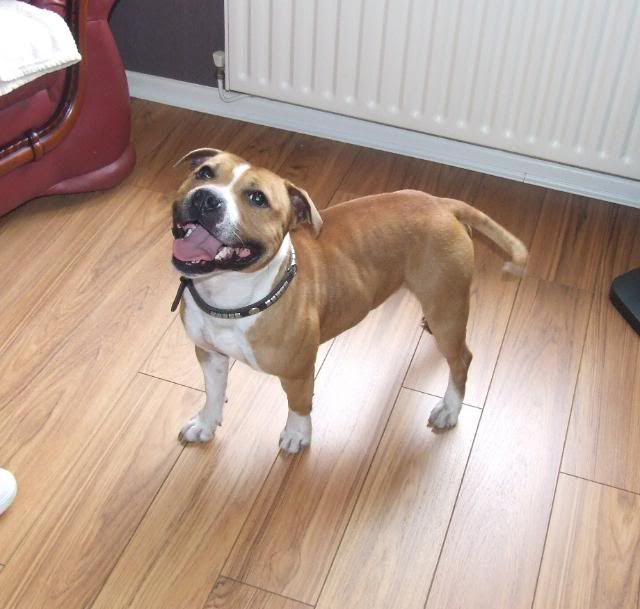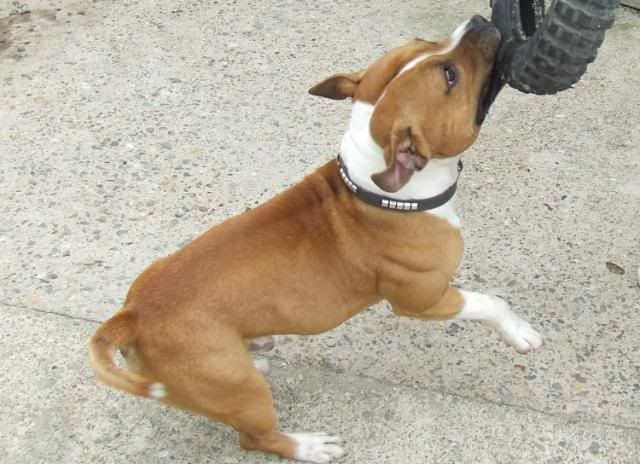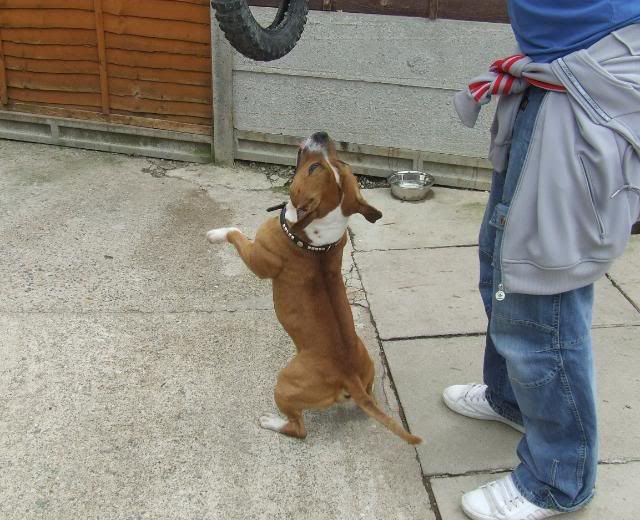 Frankie age 6 months. Frankie with his new mummy and daddy Danny and Jade in Wrexham
7 months old
                    Fankie came to see us on Saturday, we haven't seen him for a couple of months.
                              It was lovely to see him and he gave me a great welcome .
                                                         Fankie 12 months old
                                                          Come in my little boy
I just
couldn't stop kissing him. Frankie is soo layed back all he wants to do is love you.
                                         Frankie and Jade I think they love each other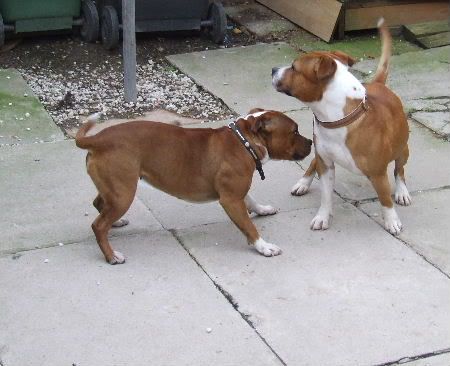 Frankie's Daddy is thinking of showing Fankie in 2008
this is Frankie learning how to stand ready for the shows.
good luck for 2008
                                      Paul teaching me how to Stand
     Well Im off home with my Mummy and Daddy, I had a lovely day with my sister Jade.
                                         Thank you for letting me visit again
                                         Frankie at his first show at Alyn and Deeside Jan. 08
                Unfortunately Fankie's daddy is unable to carry on with the shows because of his work.
                  Fankie enjoyed going with his brother and sister to the show's, and he was always in the cards.
                                                                     Bruno
            Bruno age 6 months. Bruno live with his new Daddy Barry in Froncysyllte Nr. Llangollen.
                                                     Bruno 12 years old  in October   2018
                                                      A few photos of Bruno July 2017
                                                                      Bruno's first Show
 Bruno just loves having his photo taken
                                                     Bruno at the Potteries Chanp Show
                                                           Waiting for the judge
                                        Bruno having a go on the spring pole  
 I am visiting my sister and they have got a little pool ,this is great fun  
          I must ask my dad if he will buy me one  
Now I have to practising my standing ready for a show, then If I do it right I can go back in the pool  
                                                   I hope my daddy will buy me one   
It's me again Iv come to play with my sister Jade, well that's what they think, but Iv only come to go in the pool really  
My dad did buy me one but I broke it ,   
 and he wont buy me another one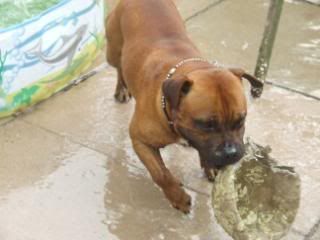 I went to visit Bruno ,every time I see him he's always the same happy and full of life.
                                                    Bruno with his best friend Rosco