. Gallantstaff Pleasant Gift
showing in the UK
D.O.B. 11.10.06.
Sire. Gallant Prince of Henfaes at Gallantstaff
x
Dam. Benlui Celtic Queen at Gallantstaff.
JADE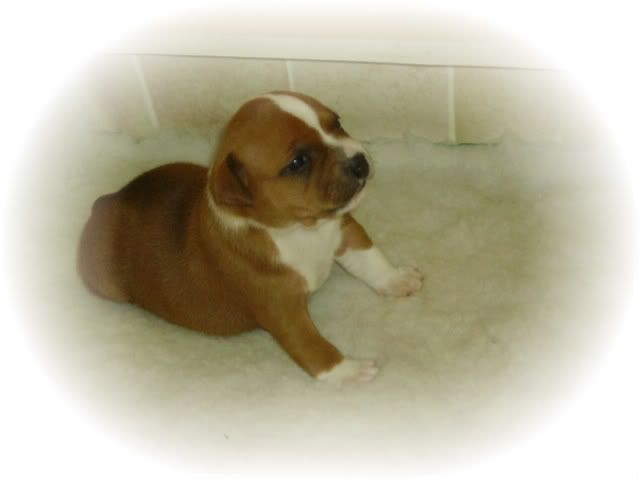 You can find more photo's of Jade on the Gallantstaff Gang page
Happy 11th Birthday Jade, love you so very much xx
Jade with her Daughter Conk, June 2013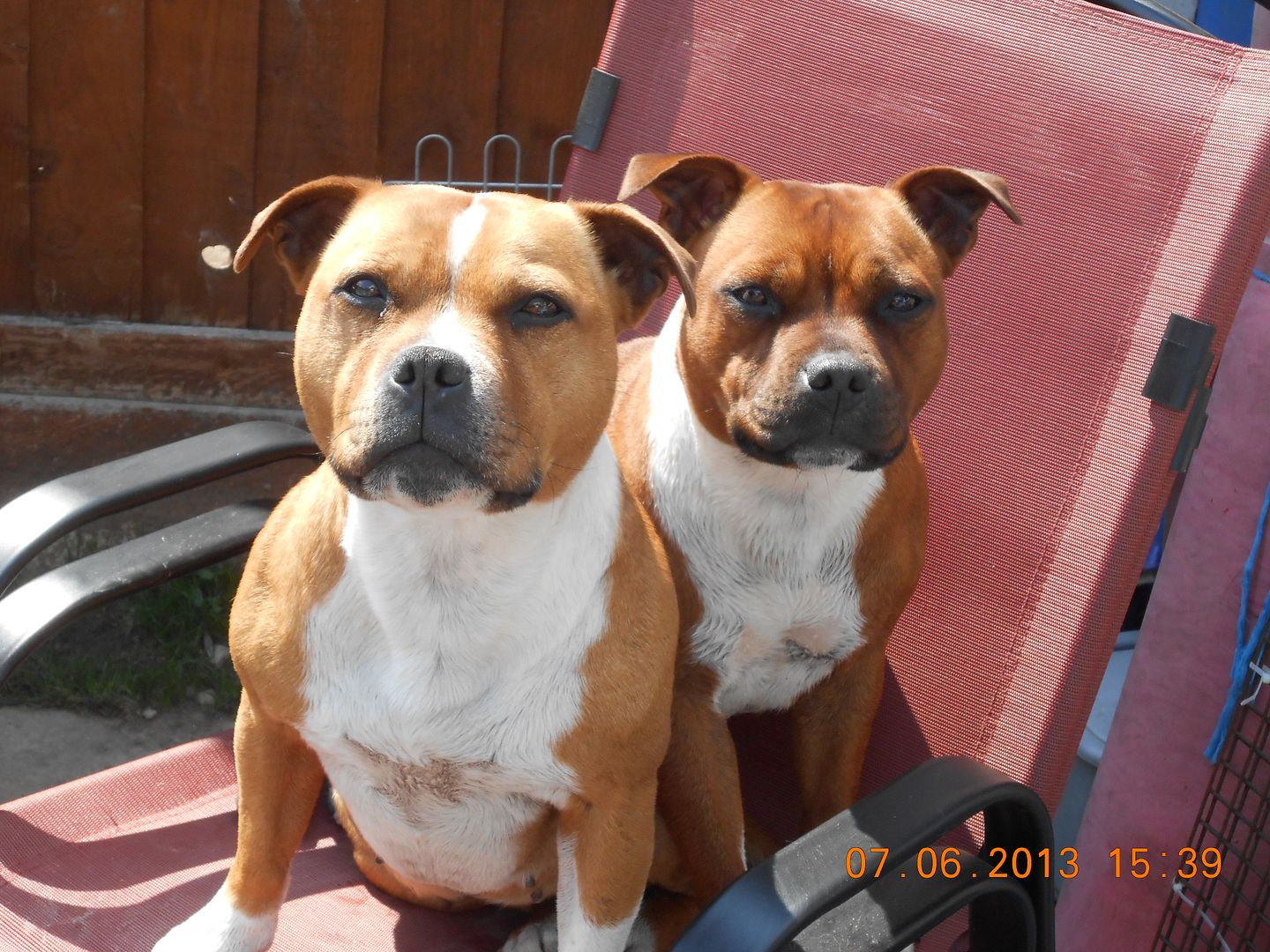 Jade with her daughter Conk and Jade's mum Amber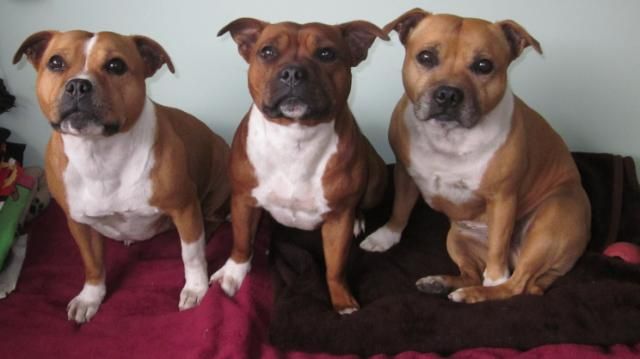 Jade 2012 she will be 6 yrs old in October
Jade with her two Daughter and her Mummy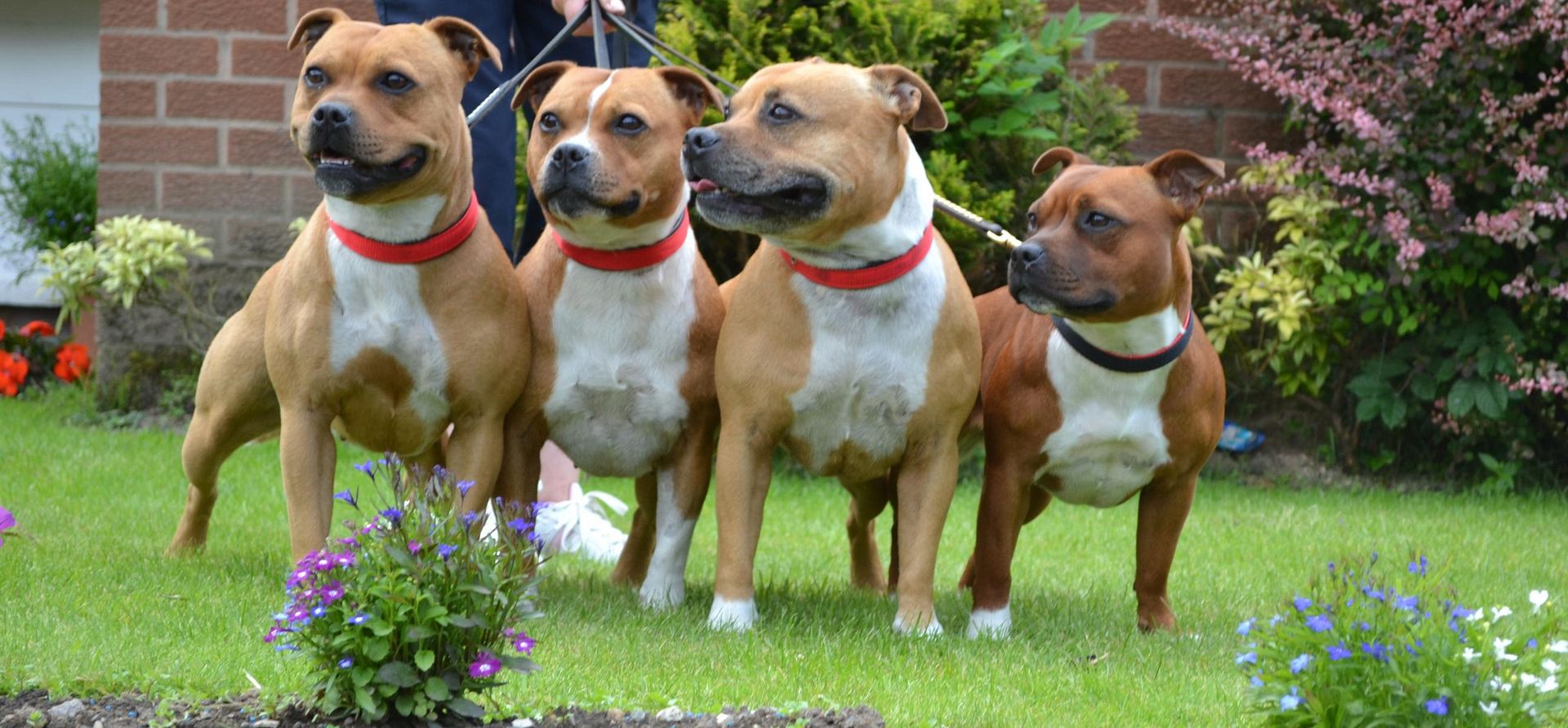 Jade with her two Daughter Mia and Maisie
We would like to thank Margriet Adema from Holland for this beautiful painting of our Girl Jade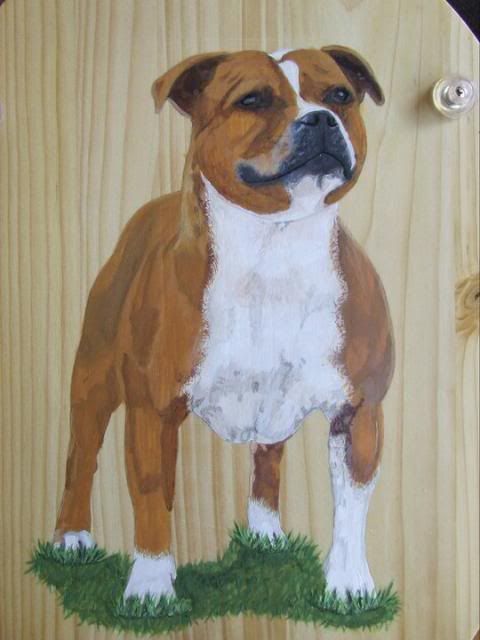 Jade's and Rudi's babies are here,
Jade had a C Section 1 boy and 4 girls
Well done Jade ,we love you

No mum their not ready yet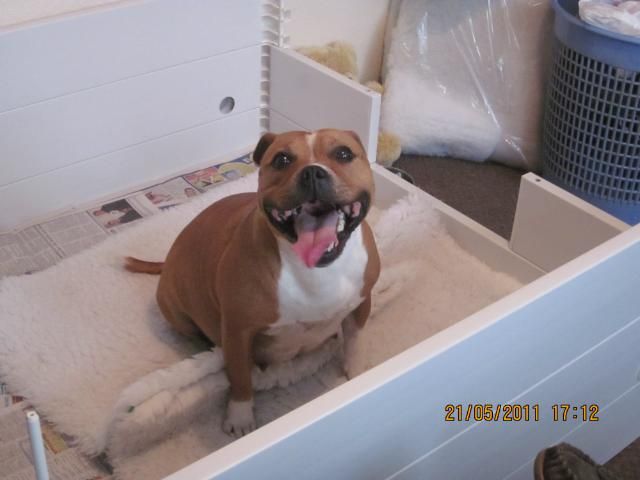 Jade is having babies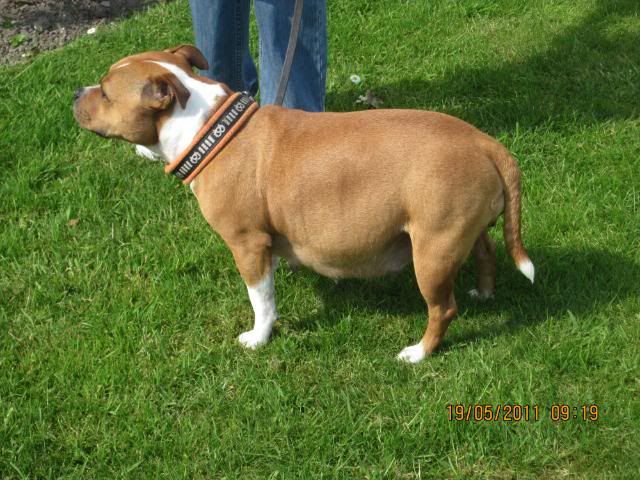 Jade with her Mummy Amber and Daughter Maisie Jade with Tara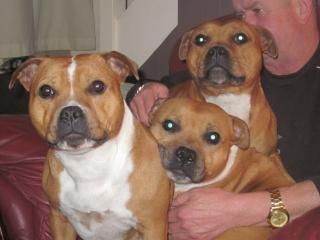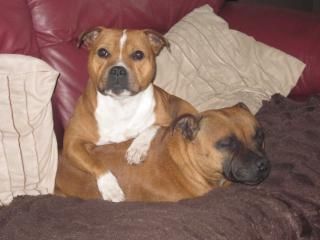 Jade looking at the cat , saying get out of our garden
Jade is just like her mummy always smiling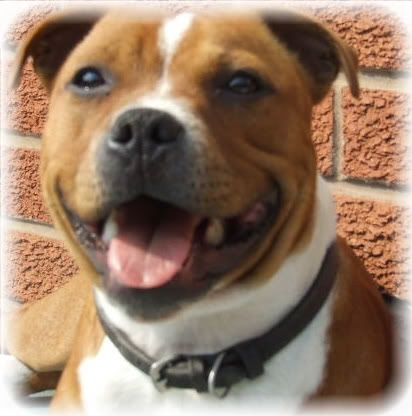 Jade at Crufts 2010
Jade came 4th in her class at Crufts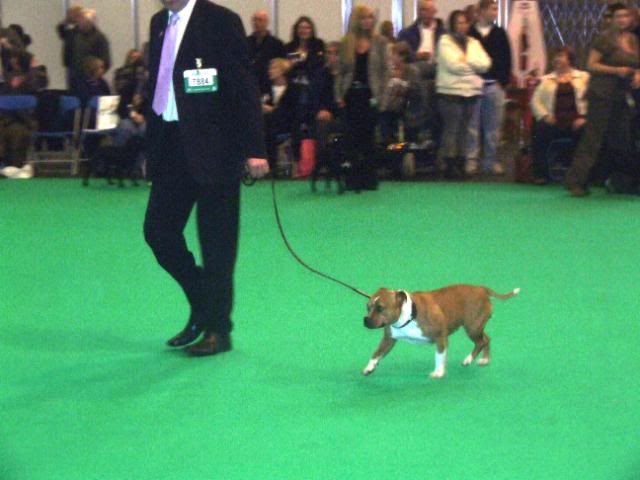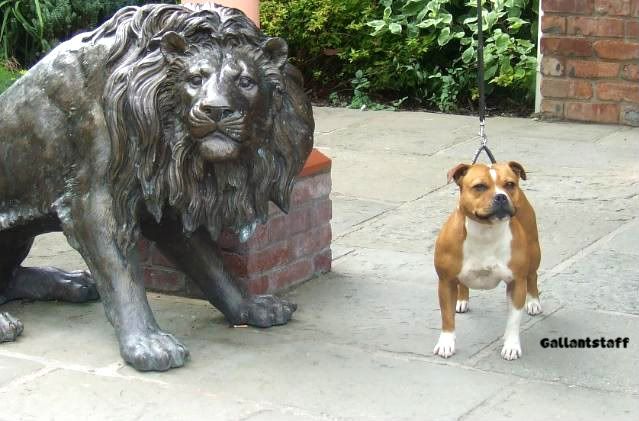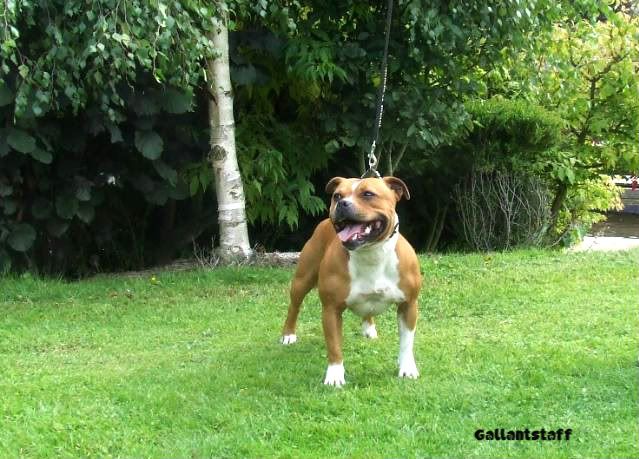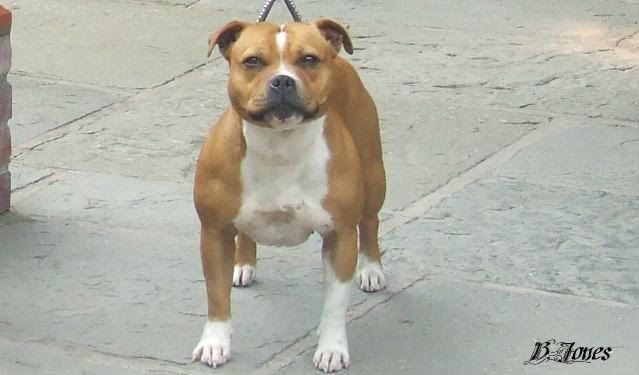 This is my Daughter Maisie
People think Maisie looks like me,what do you think ?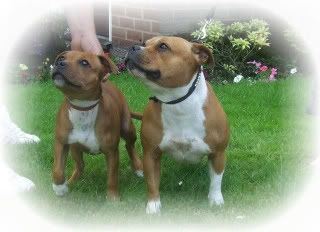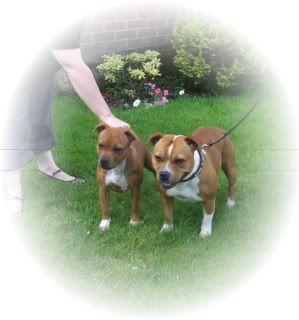 My Mummy and my Daddy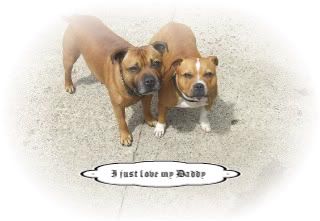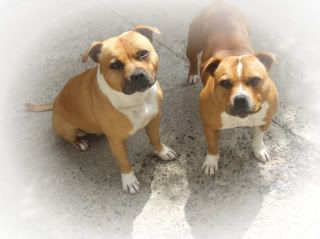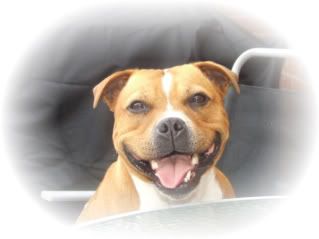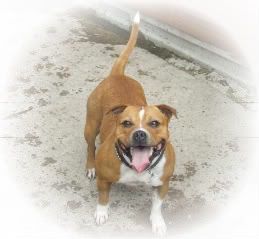 Mum and dad have bought us a new pool it is deep so we have to have a life jacket untill we get used to it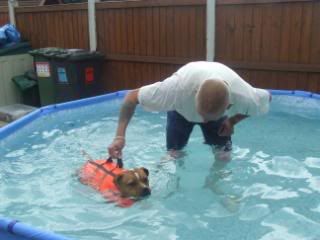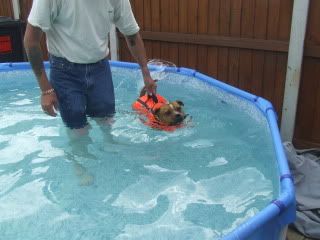 My babies have gone to their new families now, so now I have to get fit again ready for the show's

I'm a big girl now I'm a mum , I have had some beautiful little babies.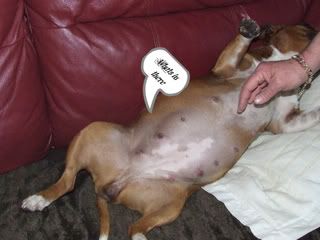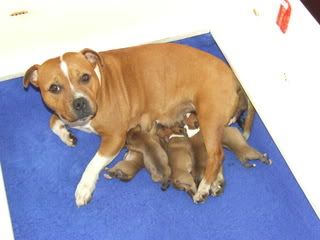 These are my babies 2 girls and 3 boys , you can see all my babies in Jade and Phoenix Paragraph.
I can sleep anywhere when I am tiered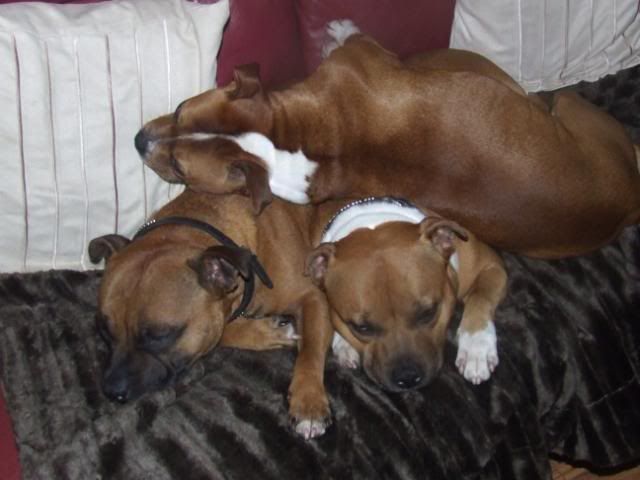 Mum and Dad took me and Tara to a nice pub today by the canal it was great,
We didn't have any beer, Mum wouldn't let us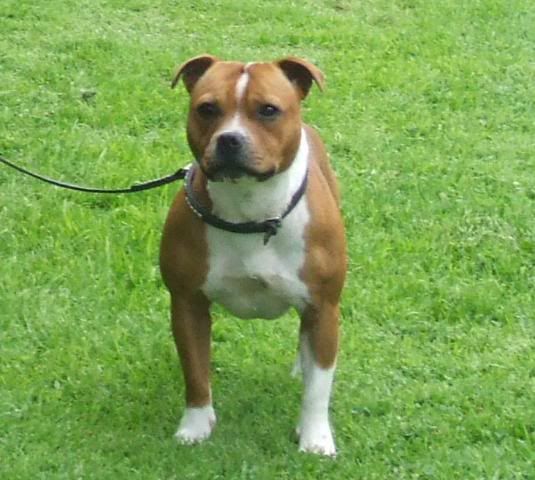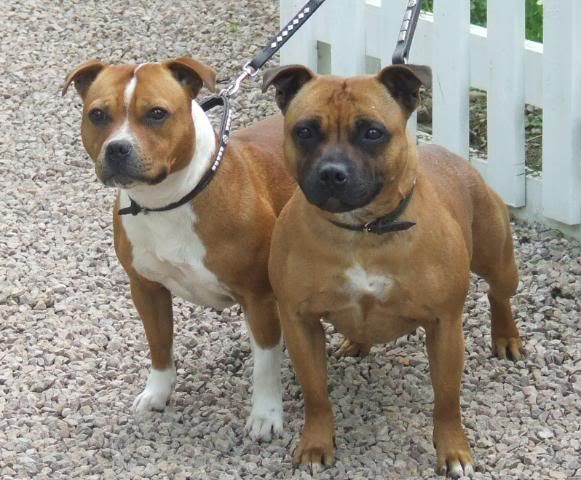 I think dad has gone for another pint good job mum is driving
Then we went to see a boat
Come on Tara lets go on the boat, no Jade we will get told off
mum are you shouting me,is my dinner ready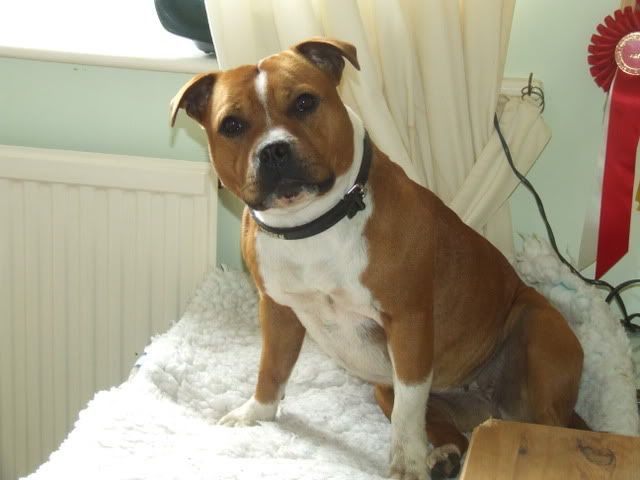 Jade just loves her mummy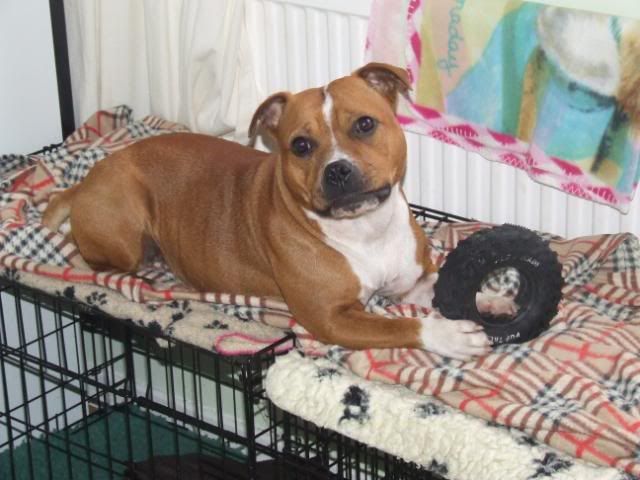 I love my new toy ,I have to carry it with me because if the others get it they will brake it and then I will cry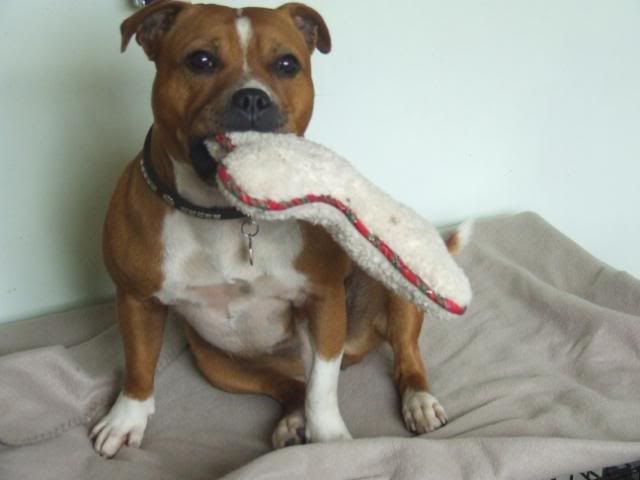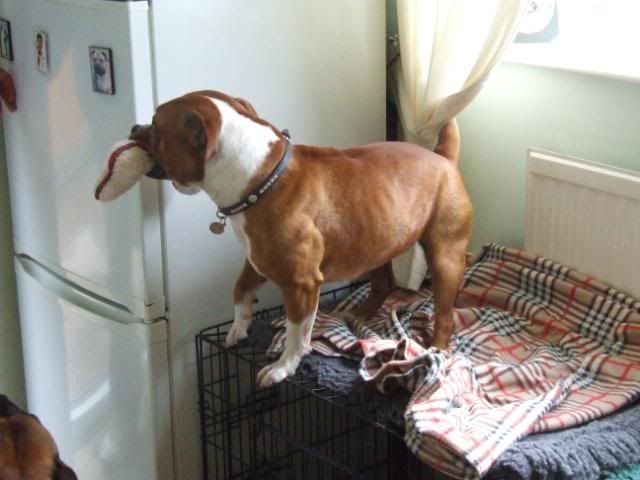 I am doing my work out with my dad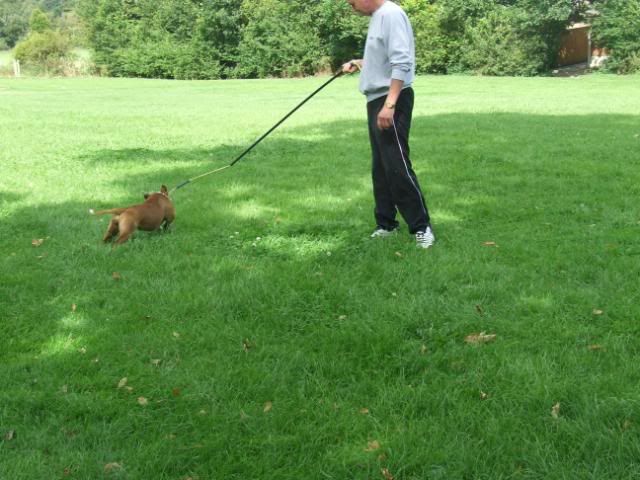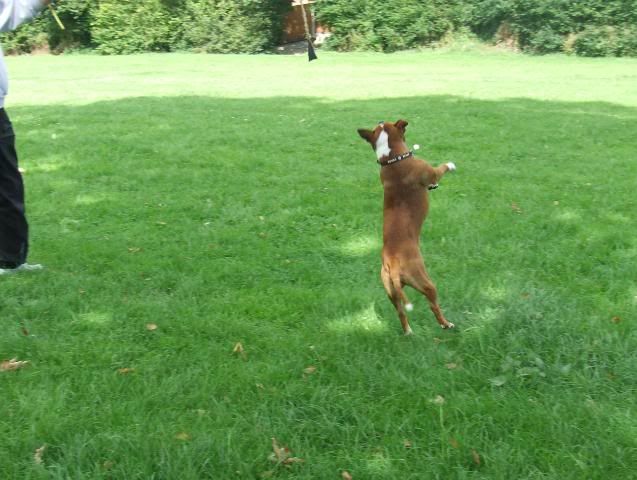 Me and my daddy Murphy Daddy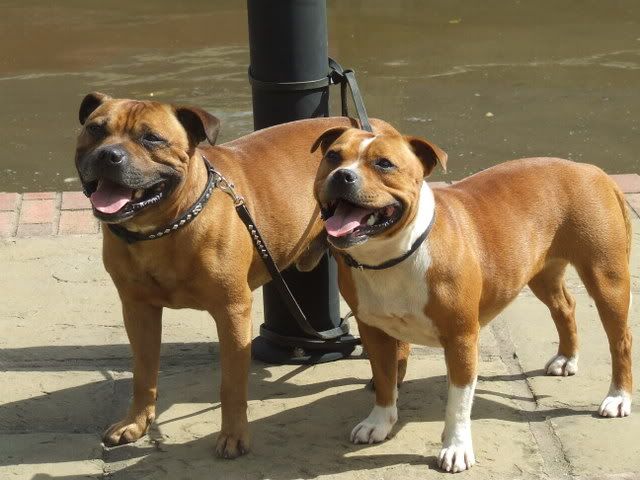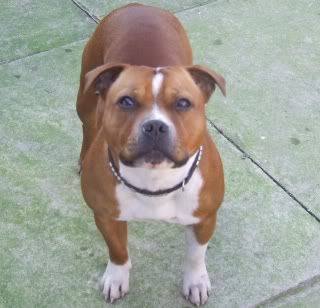 Mum and Dad take us for a run in the field and Amber that's my real mummy she gets in the trough to cool down I couldn't get in so I just
used to have a drink, but look now I can do what my mummy does.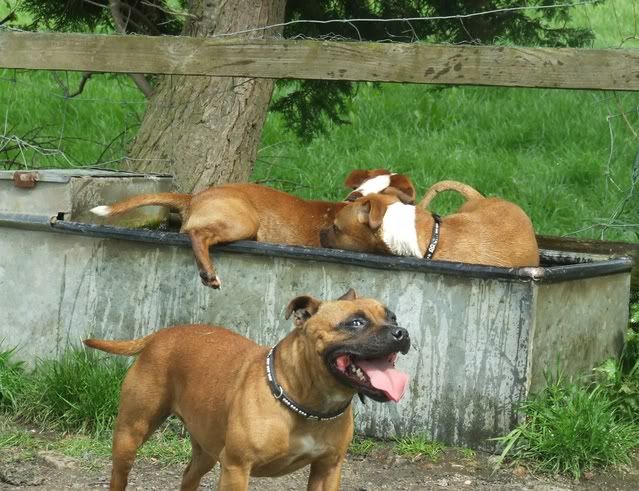 Jade can't I do anything with out you copying

Jade is just like her mum always climbing and looking through the window,to see if she is missing anything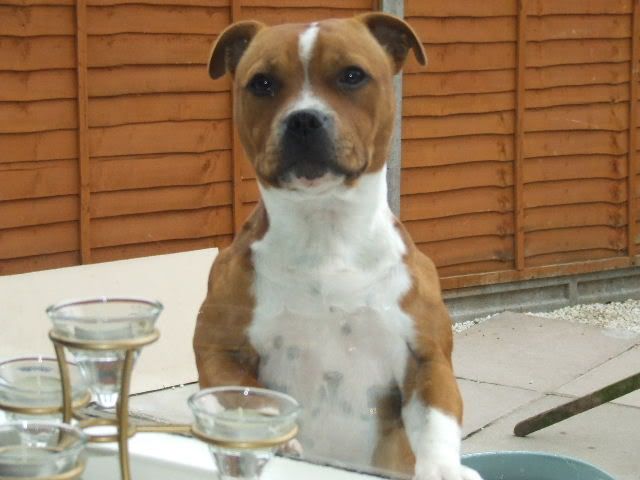 This is Frankie my other brother, he has come to visit Jade Iv come to see you.

I hope he comes again soon because he doesn't boss me about like Bruno does.

I'm practicing my standing for the shows, I'm getting good now

Dad said I have to put my ears forward

And look to the front, What next.

Photos of me at the Shows
This is me and my brother Bruno at a Champion Show,I have to tell him what to do
Bruno. We both Qualified for CRUFTS 2008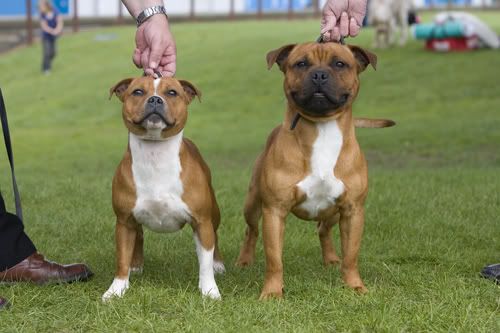 Little and Large

Jade at her first Champion Show
Jade had a great day at the potteries Open Show

She came 1st in Junior, 1st in Novice ,

And Best Bitch in Show

This is Jade at the Champion Show at Merseyside.
Jade came 1st in Junior

Jade came 1st in Junior at Alyn and Deeside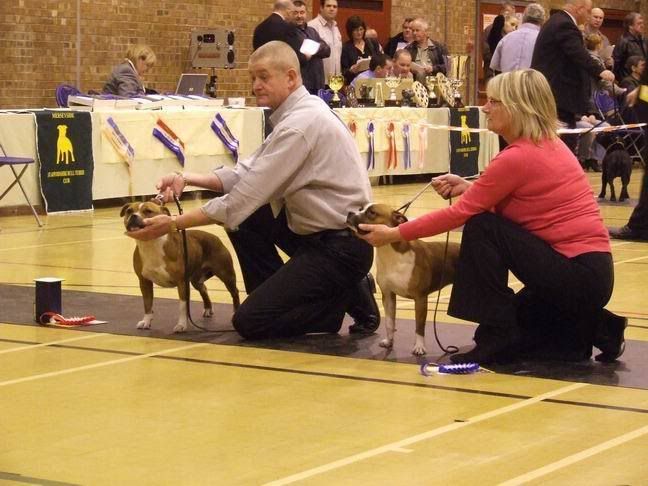 Jade came first in Junior at Manchester Champ Show,

Qualified for 2009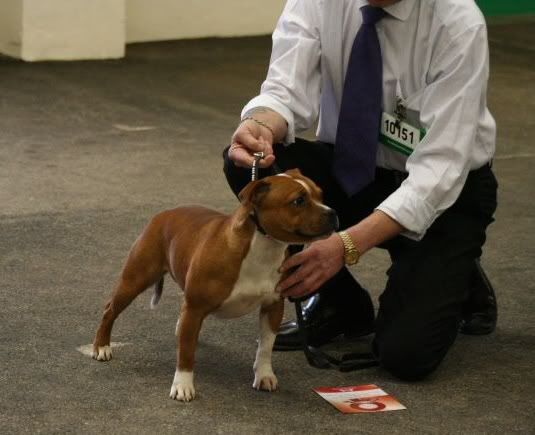 Jade came first in Junior at Morcambe Bay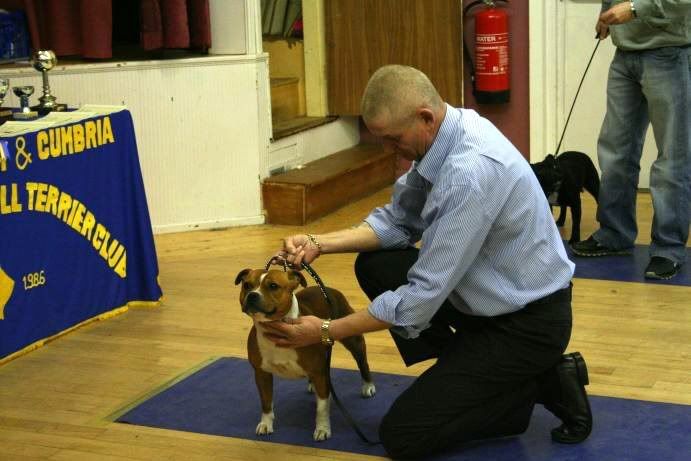 Another 1 st for Jade in Junior at the Potteries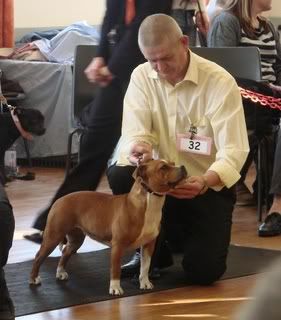 This is little Jade at Crufts 2008
She came 4th in Junior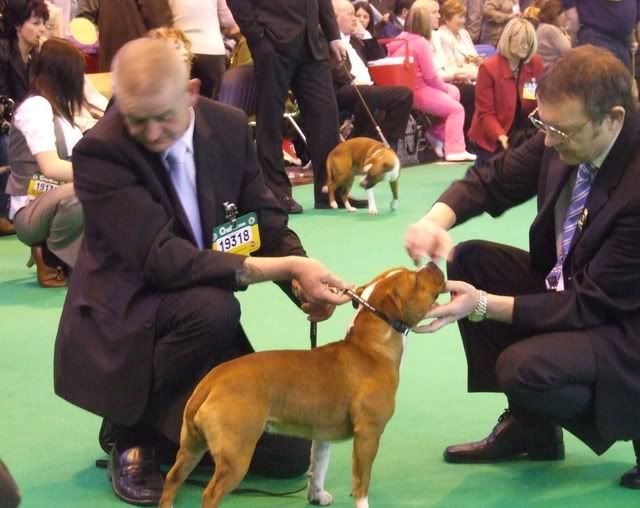 The final line up Jade at Leeds Champ Show, 1st In Post Grad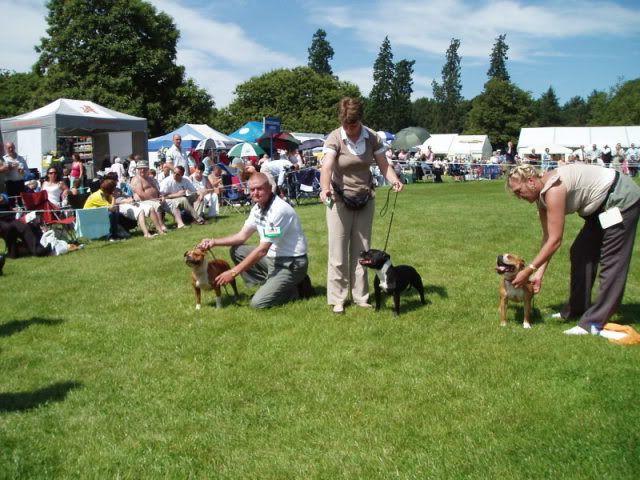 What a cute litle girl Jade is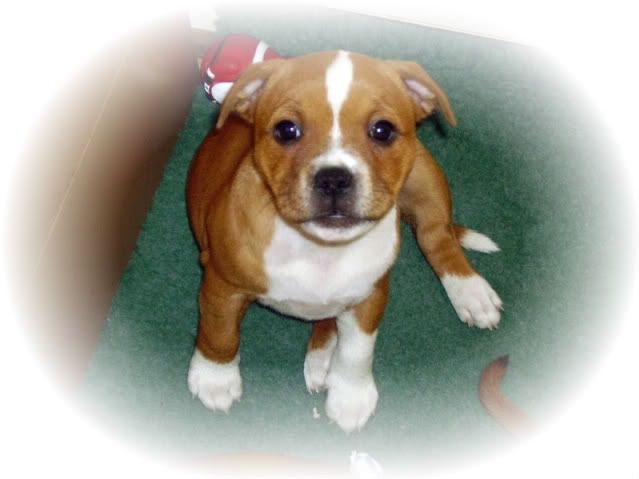 Just look at this pretty face xxxxx