The proud Parents

                Gallantstaff Pleasant Gift 
                                        x 
              Jacja Phoenix from the Flame
                     They produced 5 beautiful pups
                            2 Girls and  3 Boys
                        Born on the 17th March 2009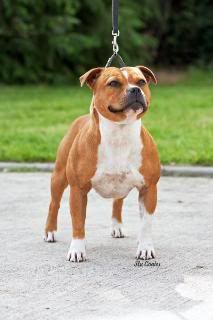 Maisie                    Dotty                       Red                       Rolli                       Bertie  
          Happy  Birthday to Jade's Son's and Daughter's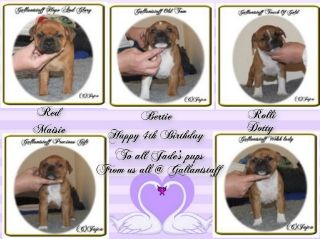 Gallantstaff Precious  Gift 
                                      (  Great NEWS  )
                                                  Maisie is back home with her family
                                         Maisie has her own page on the web site now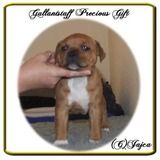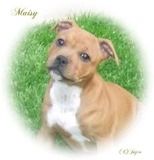 Maisie 8 weeks old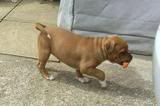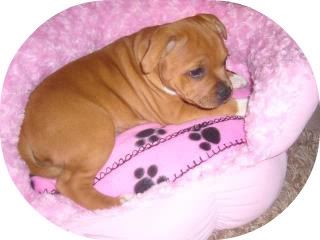 Maisie has Qualified for crufts for  2010 / 2011/ 2012
  and now has her Stud Book number so she is qualified for Crufts for life

                                       Gallantstaff Welsh Lady  
                                                                 pet name Dotty
                                             Shown in Japan
                                             HC and L2 clear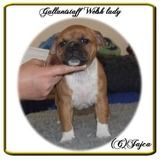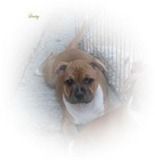 Sadly Dotty pass away in December 2016, Dotty will be sadly missed by Moto
            and her family.
     Sleep tight Dotty,you were such a beautiful girl and made us all at Gallantstaff very
proud
                         We are so very proud of Dotty  Gallantstaff Welsh Lady
                                INT. Ch/PJ . Champion
                We are so very proud of Dotty at Gallantstaff
               FCI World Dog Show in Japan 2013
             Dotty got pick out of the Terrier group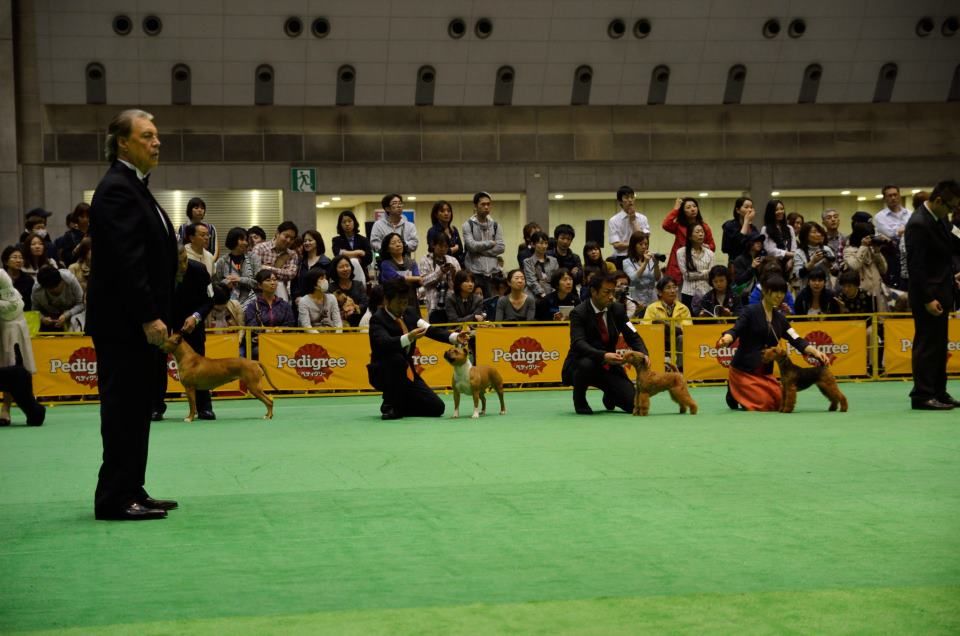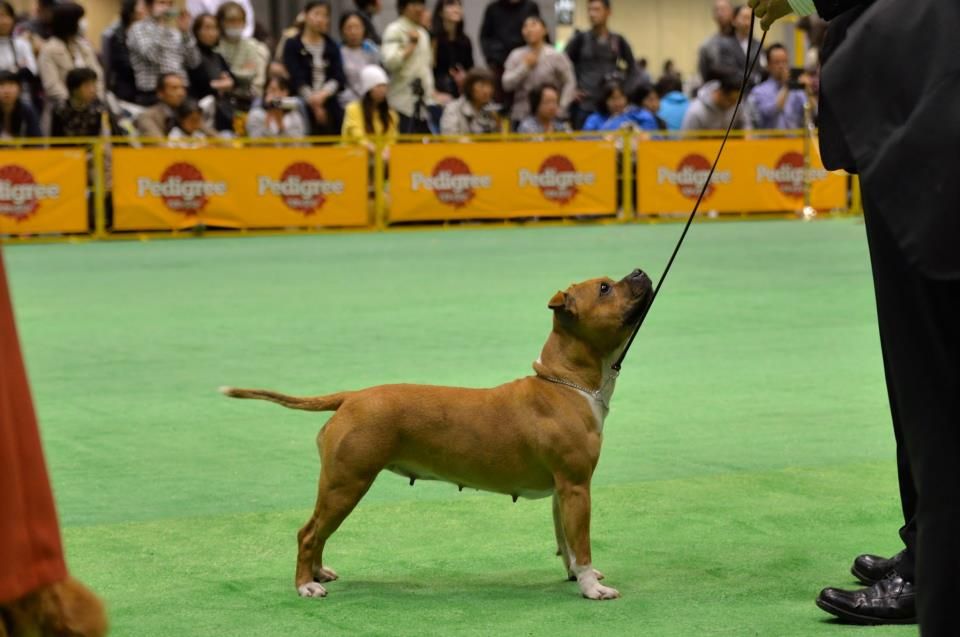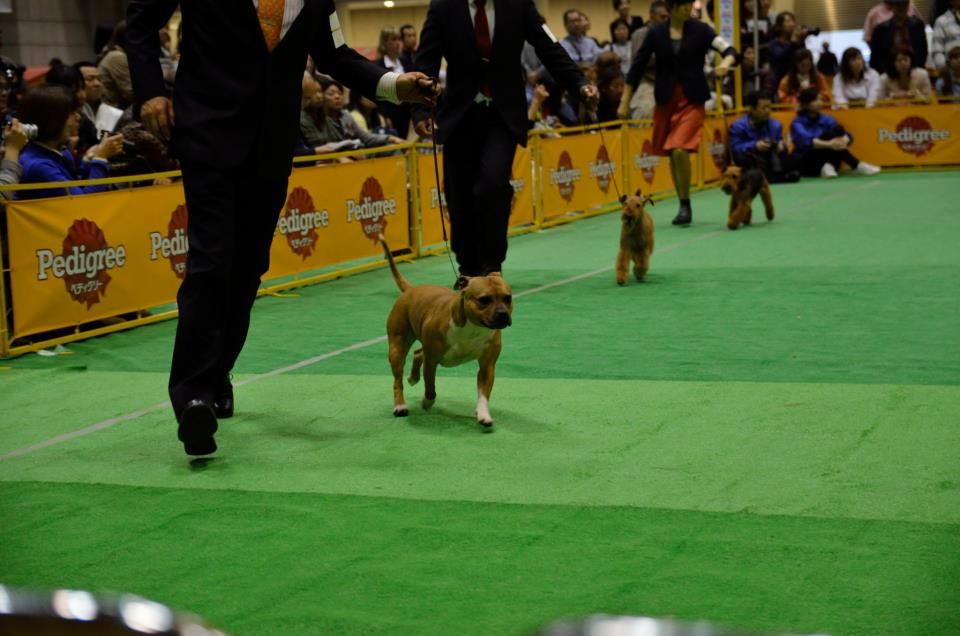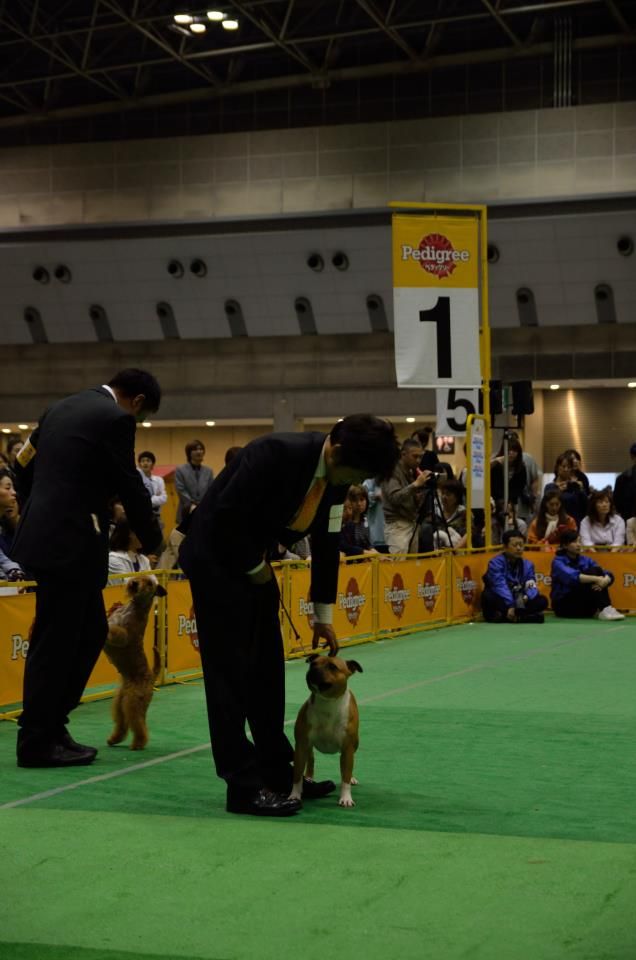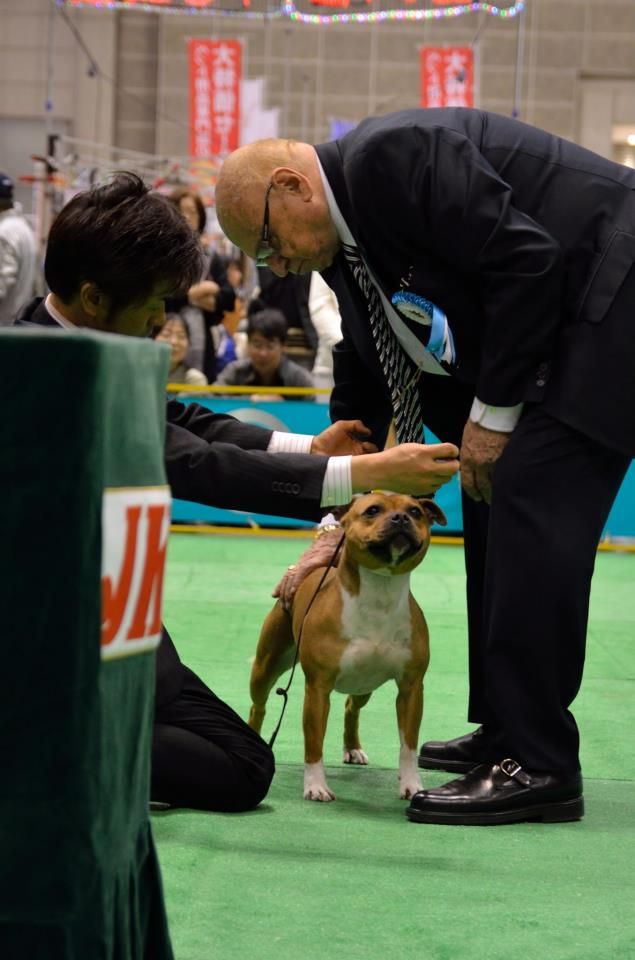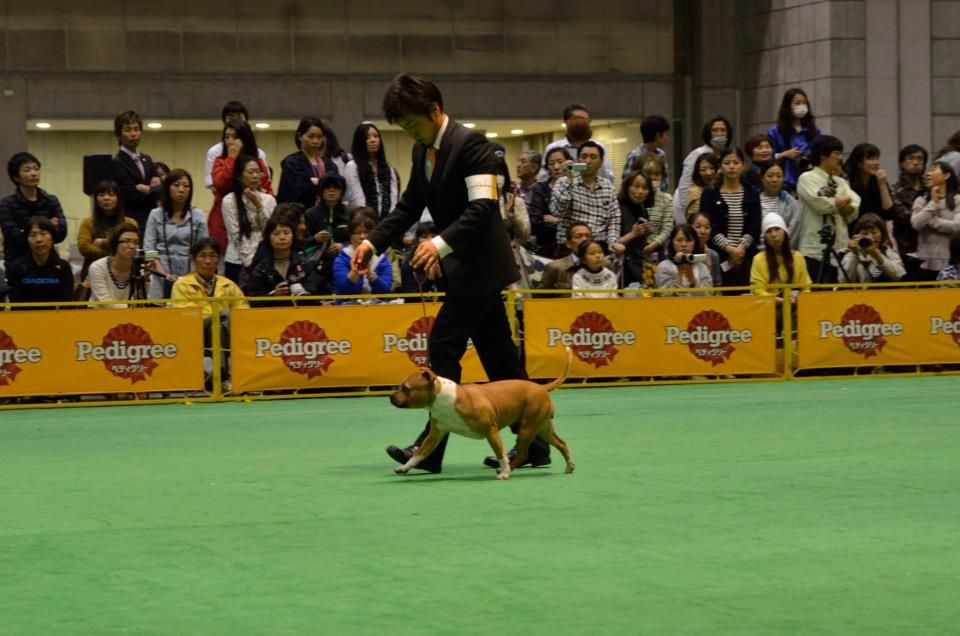 Dotty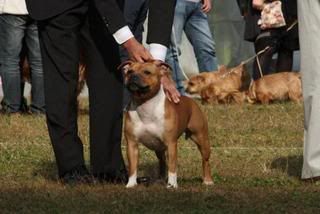 The beautiful Dotty at a show in Japan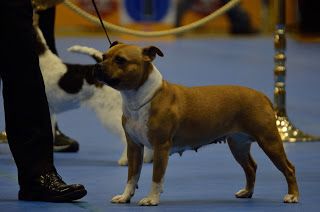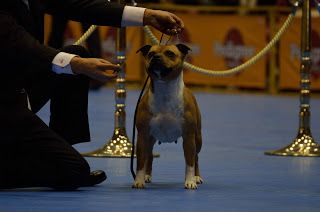 Dotty playing with her friends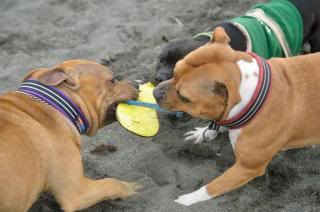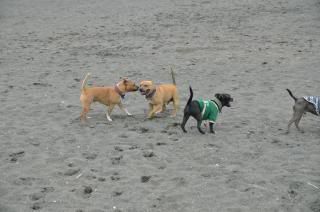 Dotty has become a mummy
                    she had  5 pups 4 boys and a girl,
                        Many Congratulations Dotty
                            Dotty's pups at 26 days old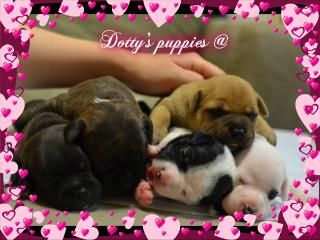 Great new's for Dotty and owner Moto
       Dotty recived BOB and  Group 1 in the Terrier group
                            Many Congratulations
              Way to go Dotty ,we are so proud of you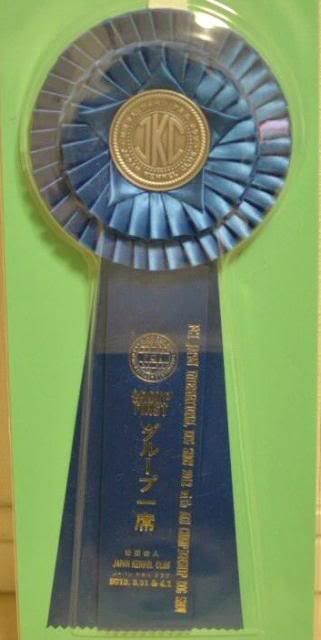 Another great win for  Dotty   
                     Congratulations beautiful Girl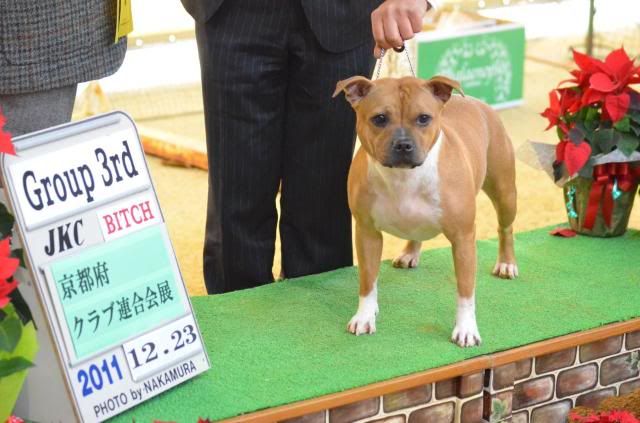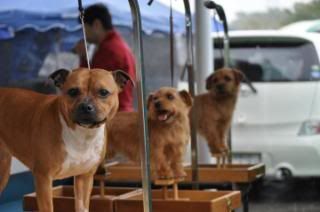 Dotty with her Uncle Ari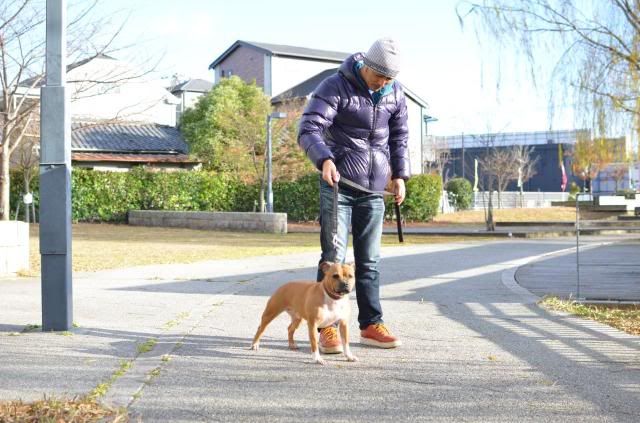 We love this little Girl Dotty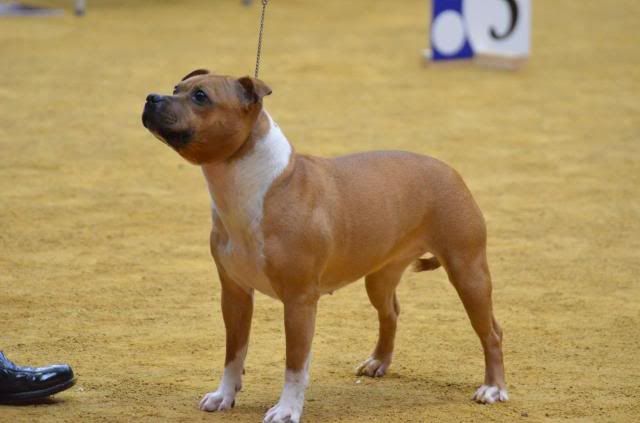 We are so proud of you Dotty many Congratulations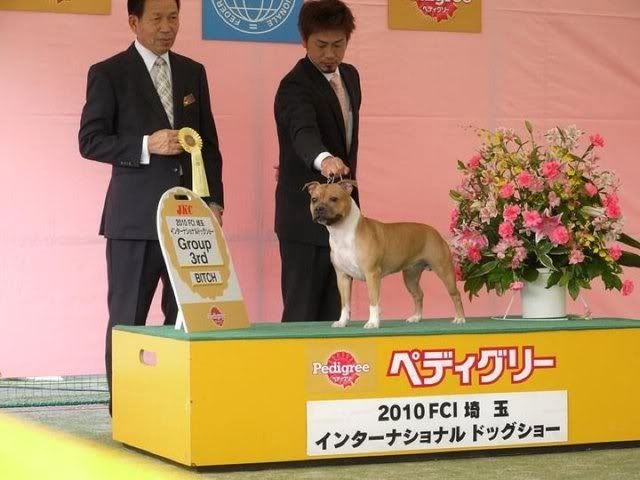 Dotty with Uncle Ari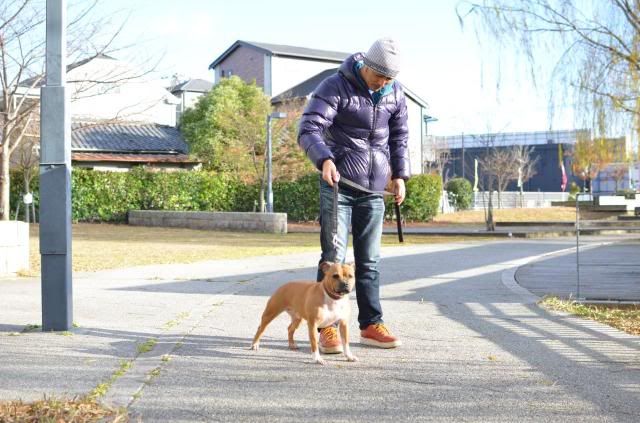 A few new photo's of Dotty July 2011
                                                                                                 Oh mummy take those silly glasses off me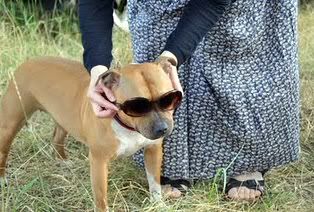 Dotty saying you cant catch me ha ha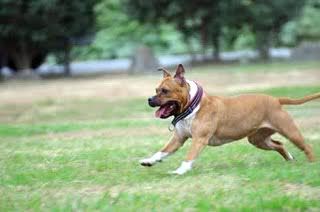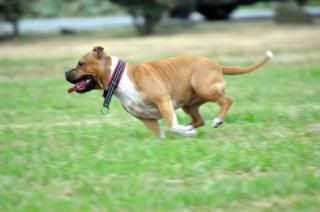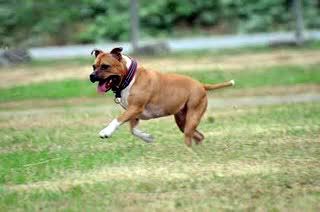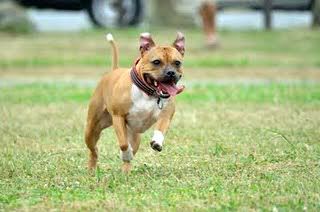 Dotty at a show to day in Japan also in the Terrier Group
                                                                         February 2011
                                                                Many Congratulations Dotty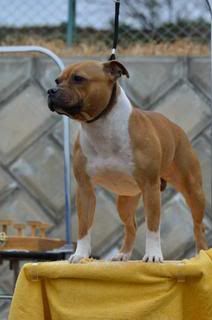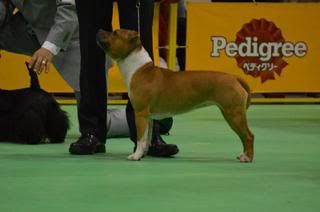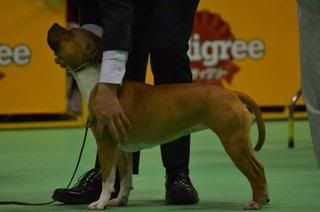 Dotty and her best friend Zack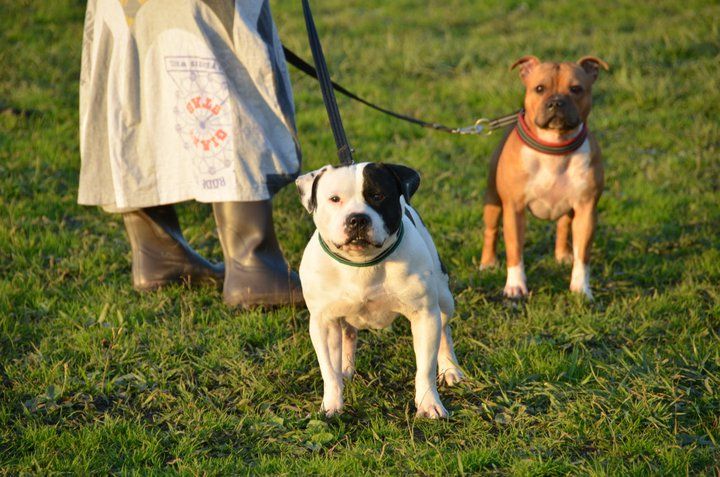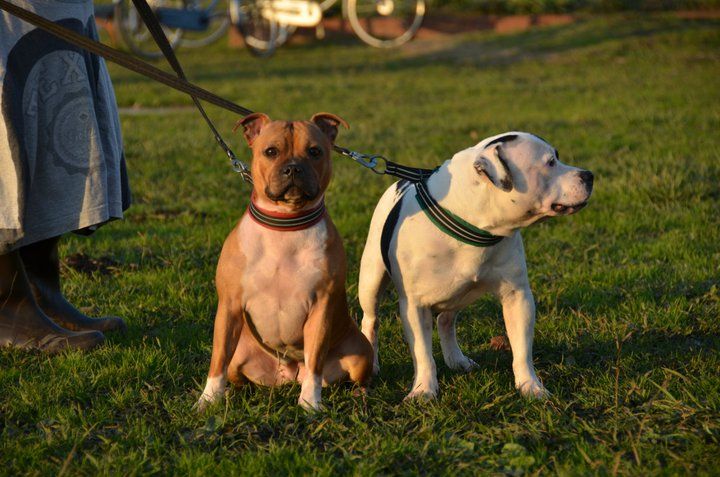 Here's Dotty with some more of her new friends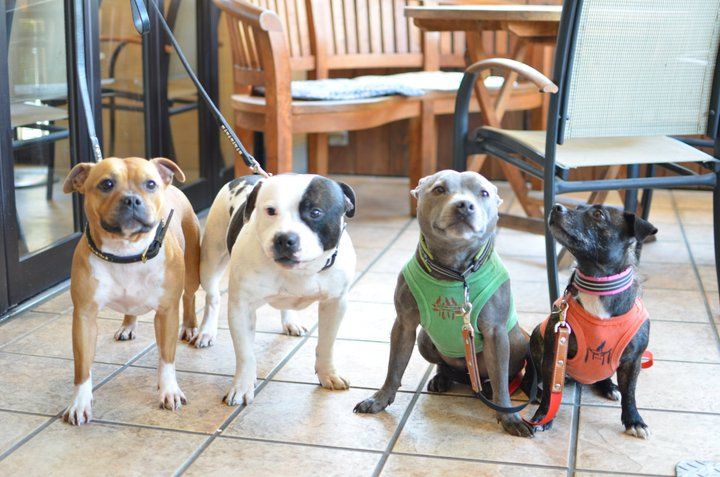 These are Moto's family dogs and Dotty went to visit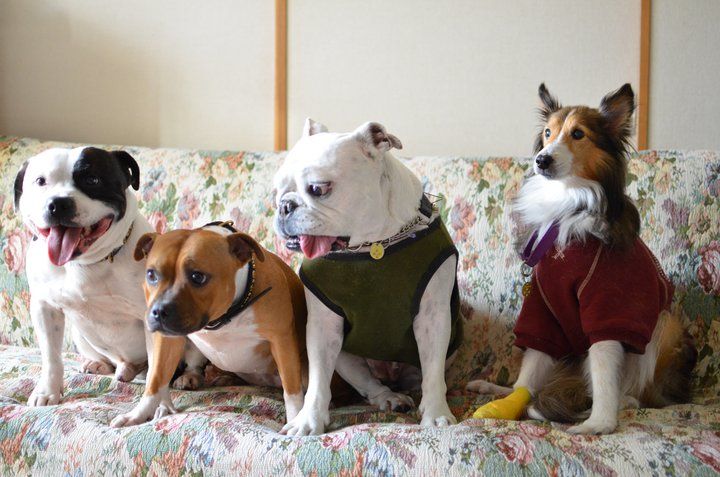 Another great day for Dotty in the show in Japan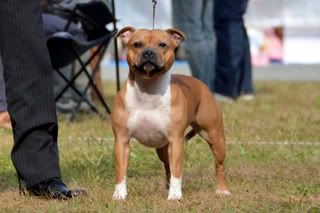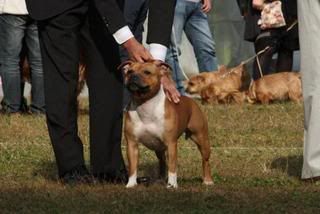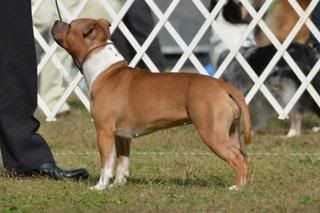 A big Congratulation to Dotty on her great achievement
   at the  FCI International Dog Show in Saitama, JAPAN 
 Dotty got Best in Breed and went on to get place 3rd in the Terrier Group.
                                                         We are so proud of you Dotty
                                           Dotty having fun in the water
                                     July 2010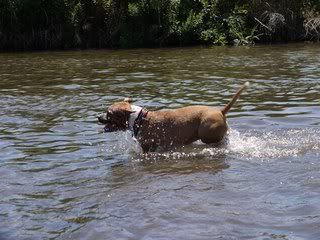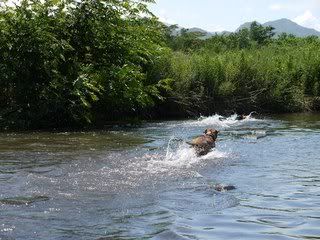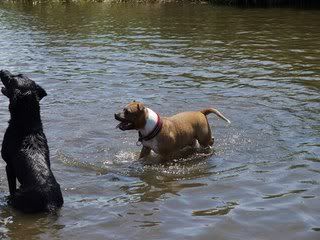 Dotty loves to show off this is her second show in  Japan 
                     We are so very proud of Dotty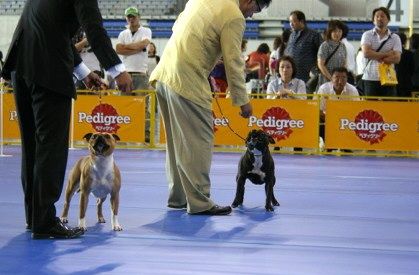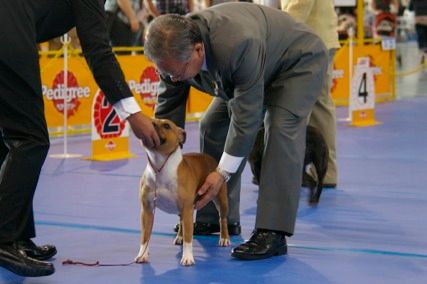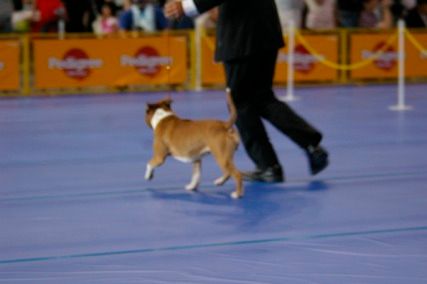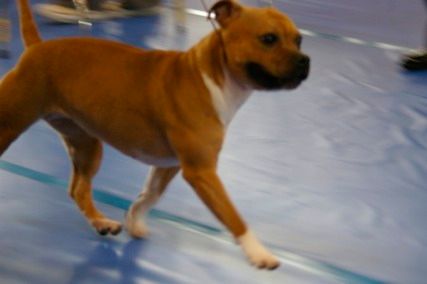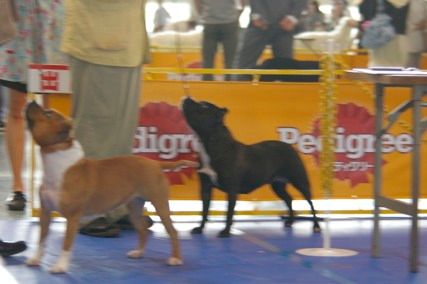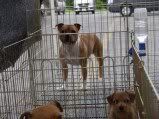 Dotty in her first show in Japan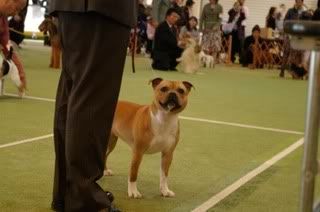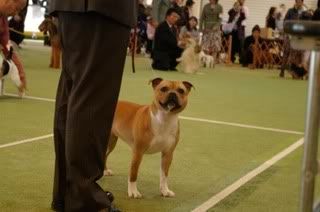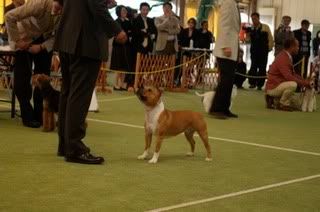 Dotty made it to the Terrier Group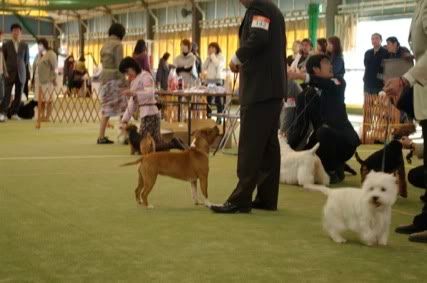 Looks like Dotty enjoyed her day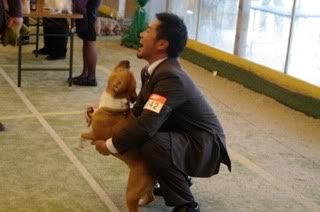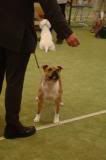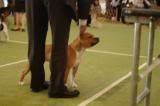 Just have these photo's sent us of Dotty 11 months old   
                                                                  Just love these two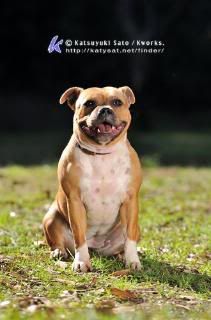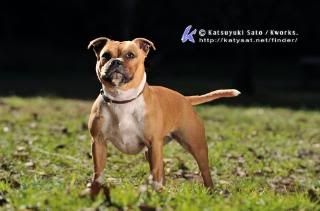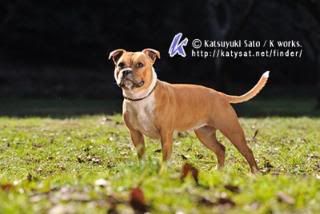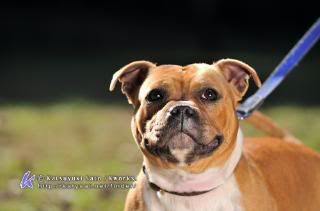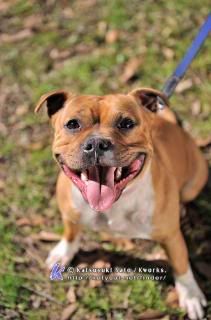 A photo of the lovely Dotty with Tomomi and Moto's family
                                               And here is the beautiful Dotty at 12 months old   
                                                                    Dotty 10 months old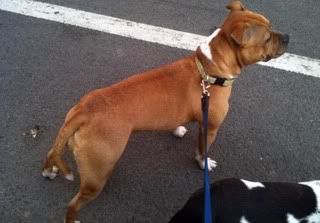 Dotty is 9 months old now and looks so much like Amber her Grandmother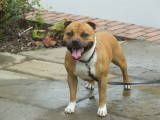 This is Amber Dotty's Grandma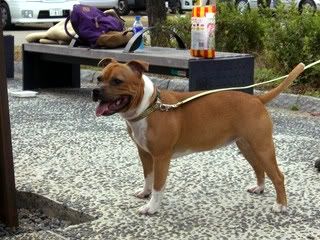 Dotty getting a big now and learning tp stand like her mum and dad ready for the shows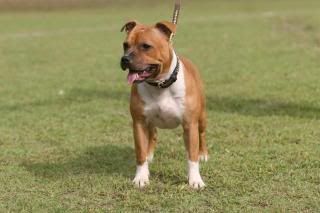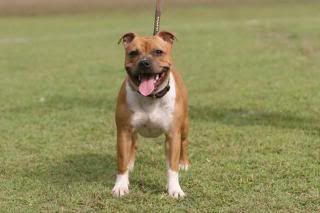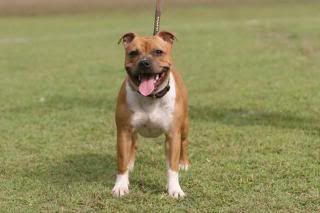 Off for a walk again with Zac and dad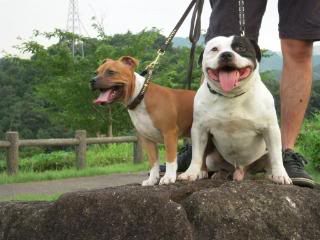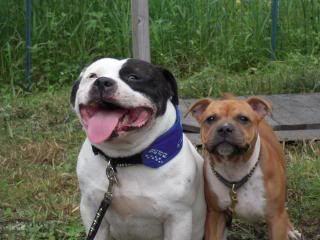 Having a lazy day today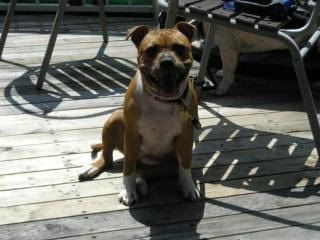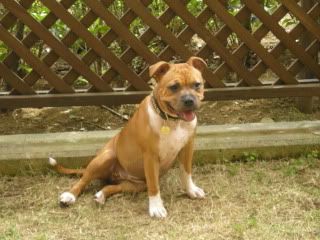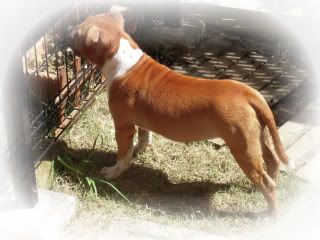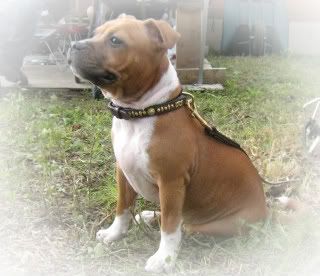 Dad took us for another walk and then we went swimming ,look at my life jacket,it was fun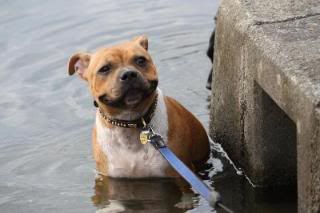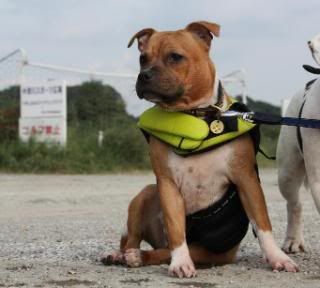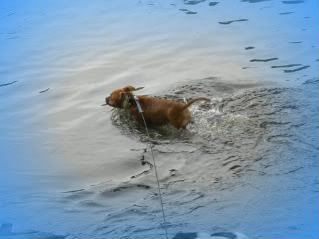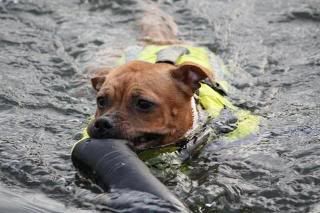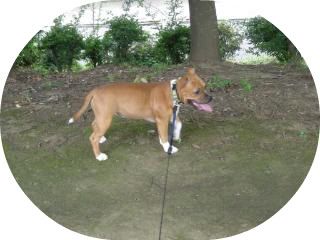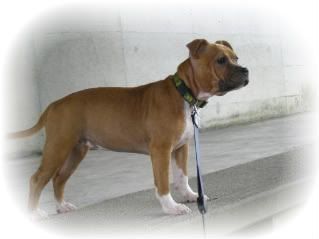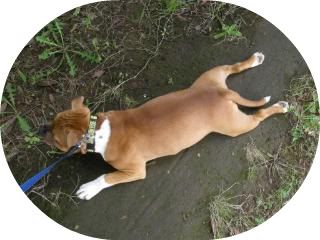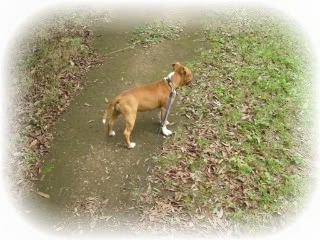 I'm is season and my mum and put these knickers on me, Oh I look silly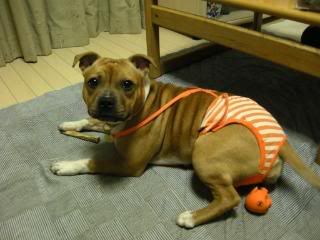 dad took me and Zac to meet some friends ,I think the big dog was frightened of me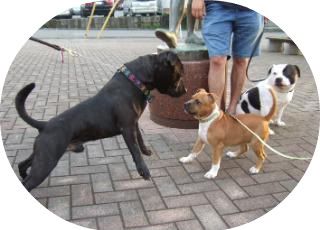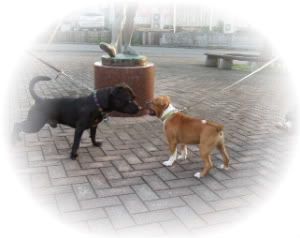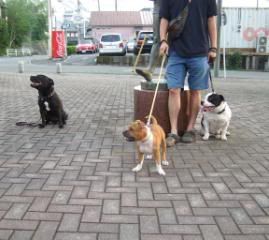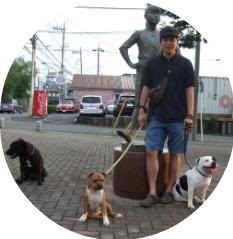 This is my friend Zac he likes to come and play with me,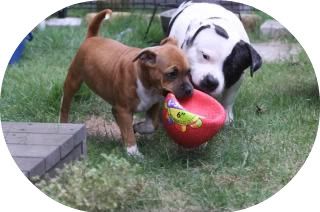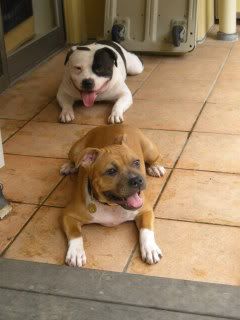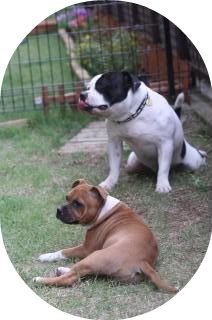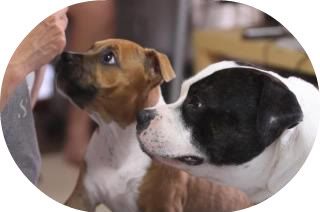 Dotty now living in Japan with her new mum and dad ,Motonori & Tomomi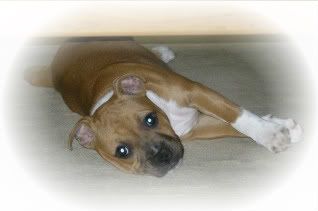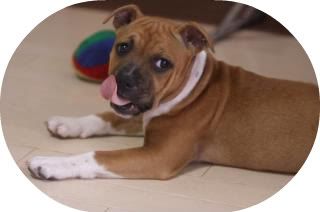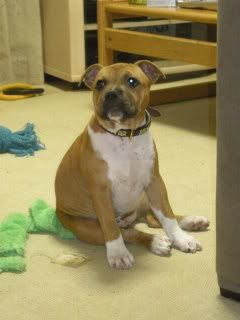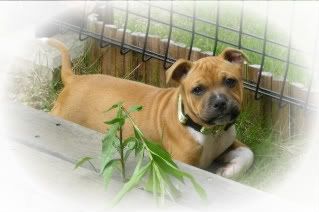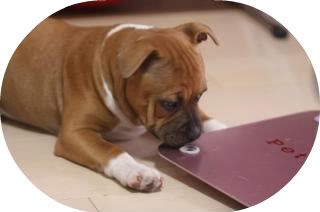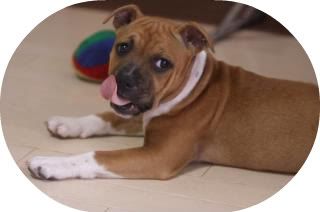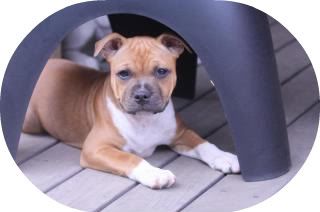 Dotty 9 weeks old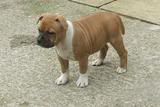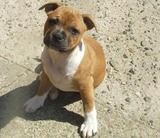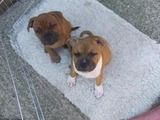 Gallantstaff Hope and Glory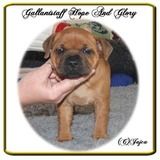 A big Happy 6th Birthday Red xxx
                       March 2015    Red with his daddy Phoenix and friend Dora 
                                                      Photo's taken January 2015
       Poor Red has had a poorly eye and his Daddy has taken him to the vets
      Get well soon Red xx
                                                         Photo taken August 2014
                                    Red with his daddy Phoenix photo take June 2014
       On march the 7th 2014 Red came to visit us from Spain, oh it was so lovely to see him and he is still as    
        handsome as very and a very happy boy
     The photo's Marco has been sending haven't done him justice he is in very good condition and such a happy boy.
                                             Thank you so much Marco for bringing Red
                                             Here are a few photo's we have taken of Red
                                                                  March   17th 2014
                                                 Just look at that beautiful face   
                                  Red   January 2014, I have a soft spot for this boy   
                                                                     The   lovely Red      2013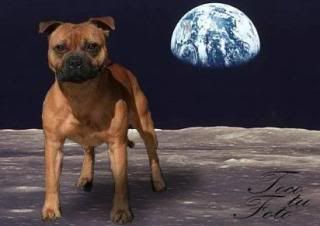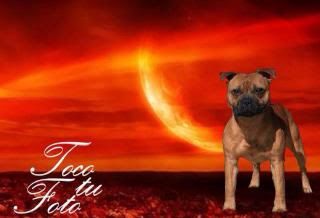 This is Red's  Son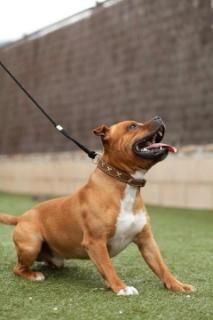 This is very nice photo of Red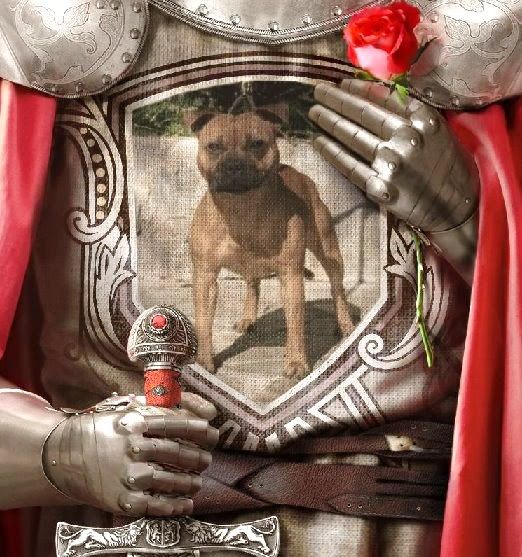 Red in Spain with his Daddy Phoenix                  
                                                                Am I going to a show daddy
           I would like to thank Urko for the lovely photo's of the beautiful Red
                                             Red at 20 months and what a handsome boy you are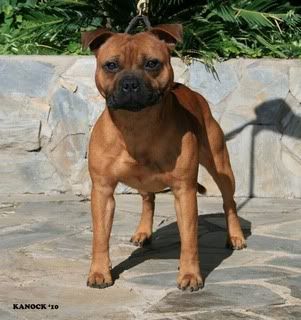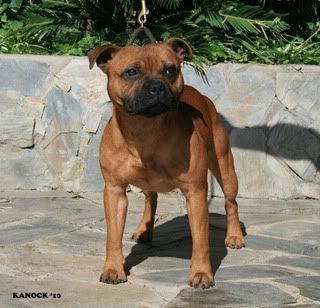 Red at 13 months old   
                                                              Reds daddy teaching how to stand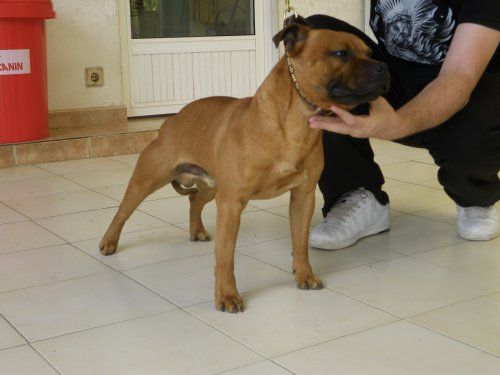 May 2013  Red at 4 years old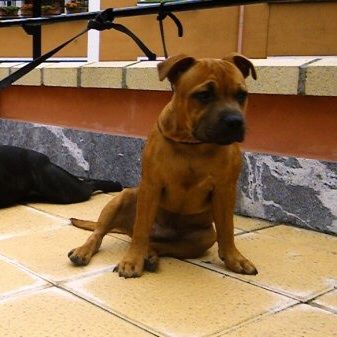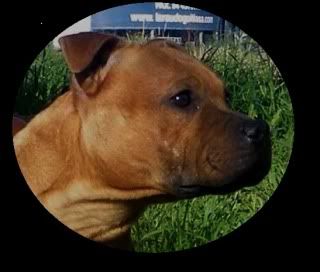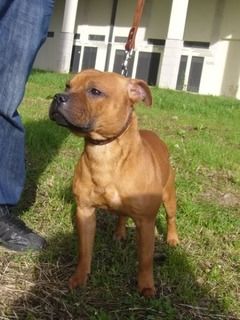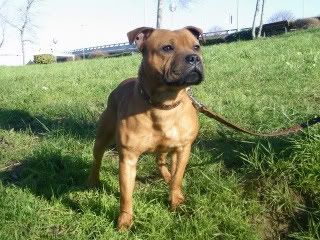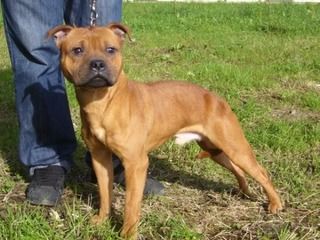 Lovely painting of Red
                                                       Red living in Spain with   Urko & Marco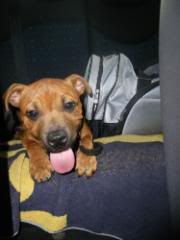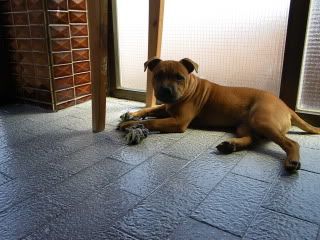 We went to visit Red before he went to live in Spain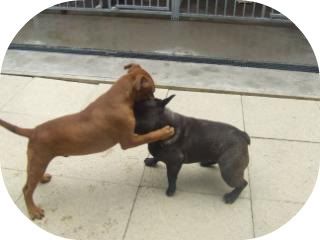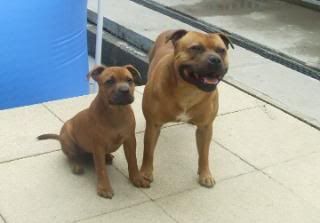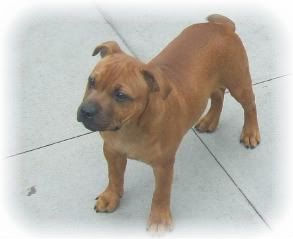 Red staying at Jajca with his daddy and Jajca's other dogs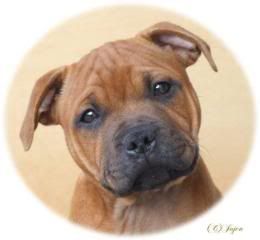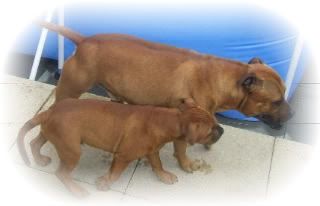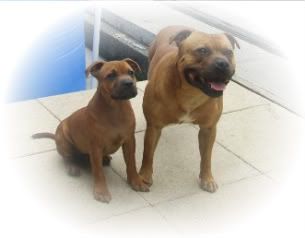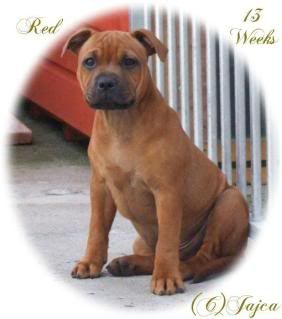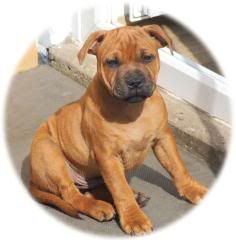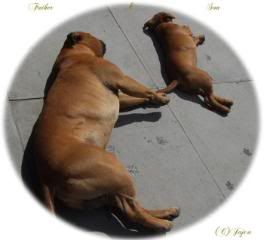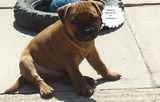 Gallantstaff Touch of Gold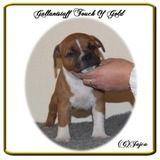 Great new we have got some new photos of Rolli  2018   
                                                                    9 years old 

                                                                       Mummies boy
                                                                          Rolli August 2012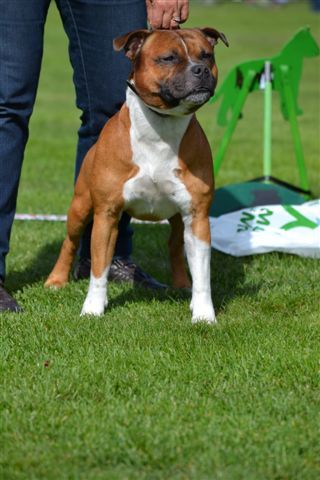 April 2012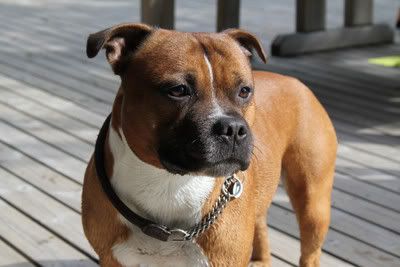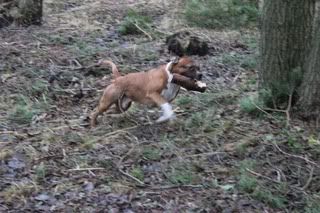 The beautiful Rolli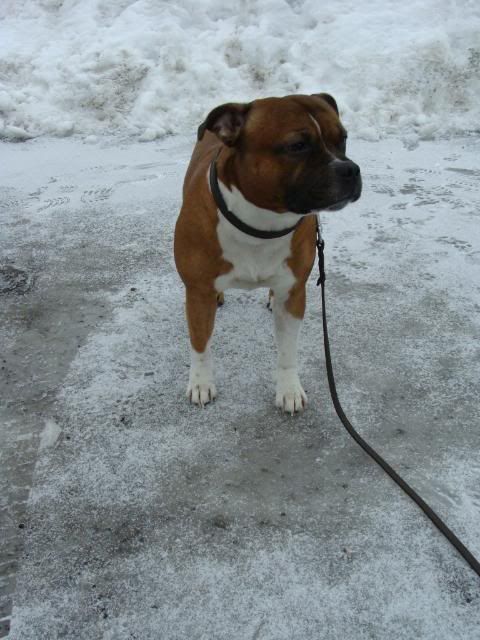 Rolli with two of his children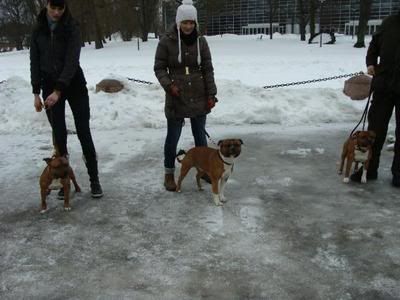 Rolli with his half brother Hiski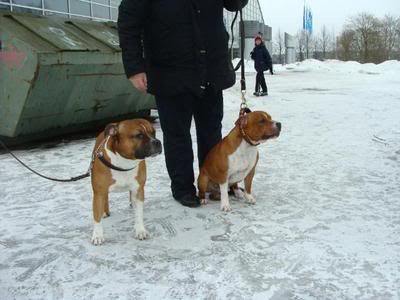 Rolli with some of his children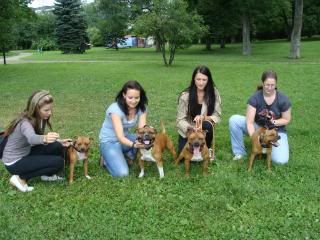 Gallantstaff Touch of Gold and Jetstaff Fine Super Fine,produced 3 lovely girls
                                                                         At Jetstaff Kennels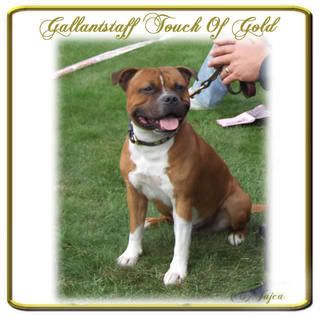 This is Rolli's Son  Scarface Cold October
                                                     New photo's of Rolli taken July 2011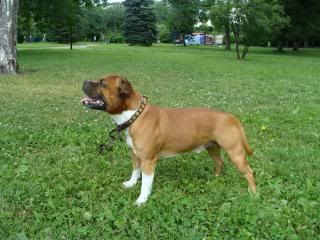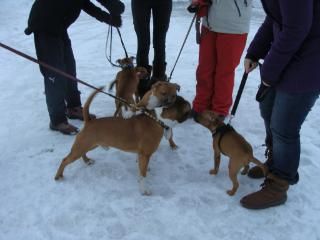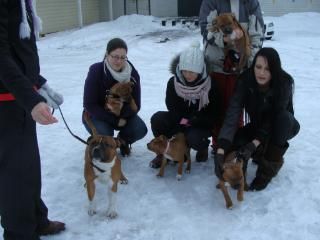 Rolli and Lola pups with their new owners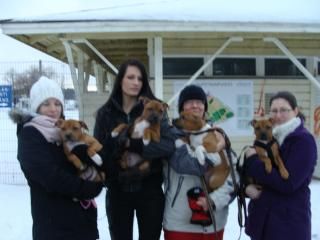 These are Rolli's heath results   
                                      Elbows are 0/0 the best 
                                      Hips are A/A the best
                                      Knees are 0/0 the best
                                      And his eyes are healthy
                                                          ******************************
                                                       Rolli wishing us all a Happy Christmas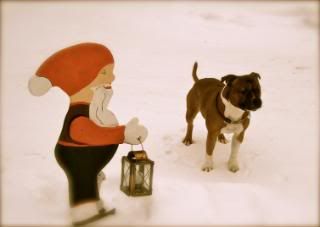 Marjaana has had some beautiful pups from Rolli and Lola's  Congratulations
            Scarface Lucky Devil "Lola &  Gallantstaff Touch Of Gold "Rolli"

                                           4 boys and 3 girls    Born the 7-10-2010
                                                    Rolli and Lola's pups at 4 weeks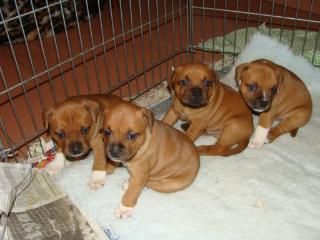 #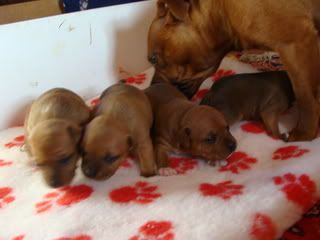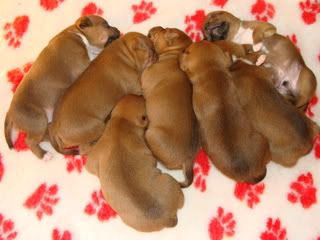 Ann-Marie and Jim ( Jajca) went to Finland and saw Rolli,Jim handled him in a show there
                                          Rolli did very well he got Excellent ,well done Rolli.
                                                A few pics Ann-Marie took of the lovely Rolli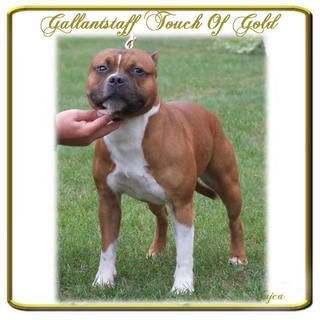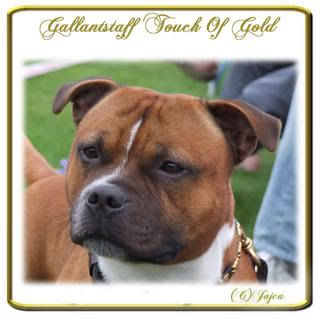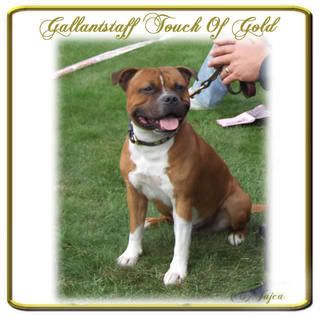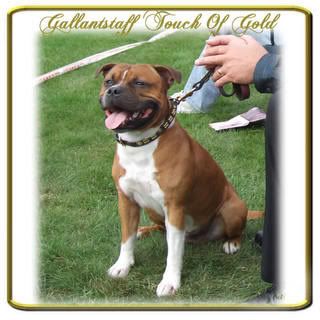 CONGRATULATIONS.....Rolli 
                         Rolli is the proud Father of 7 beautiful pupies 5 girls and 2 boys 
                                            The proud mother is   Jaramillos  Tip Top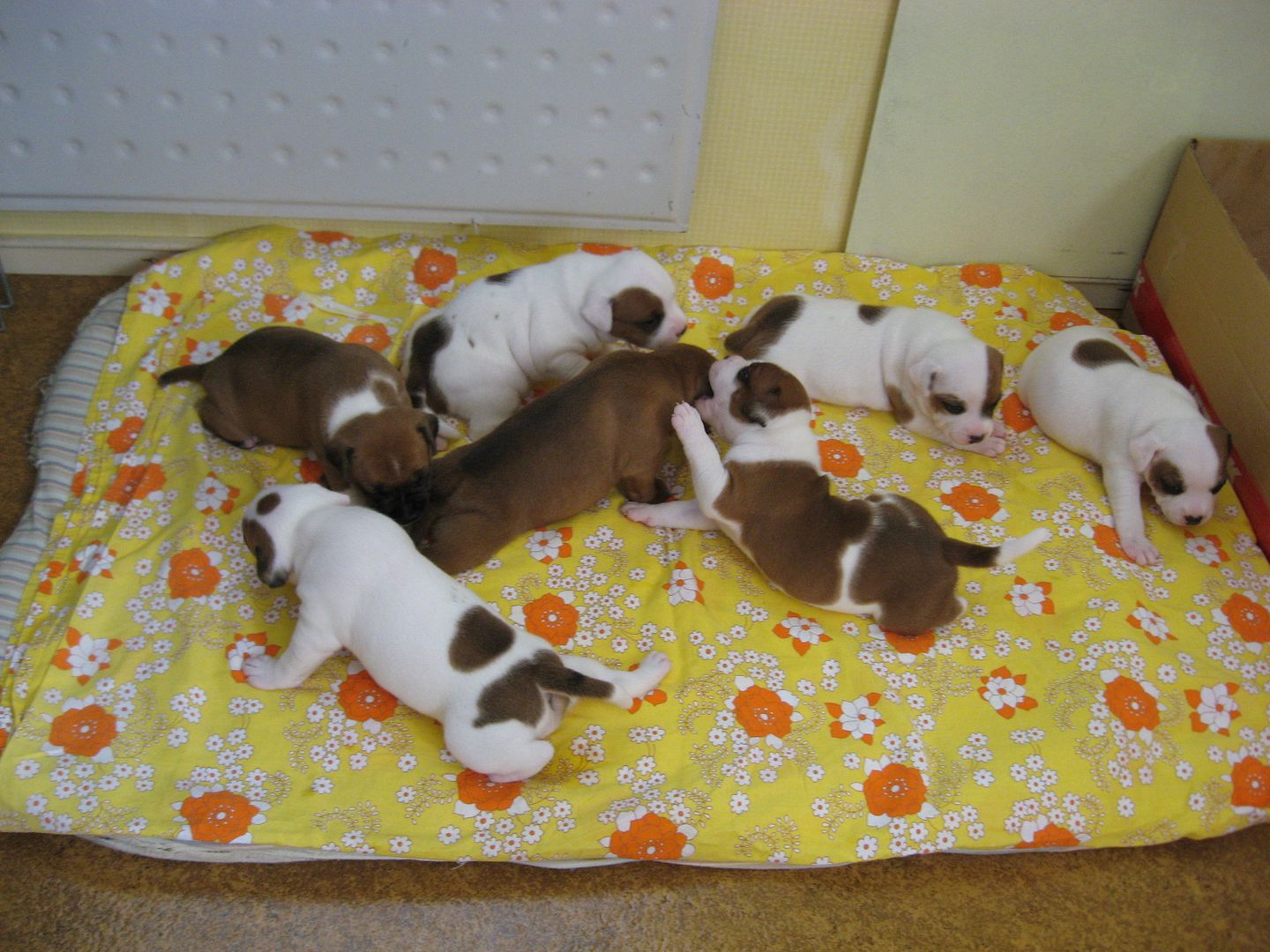 Rolli is the proud Father of 2 beautiful boys  Daniel and Dunkan  
                             The proud Mother is   Fin ch Stormvindens Life is Miracle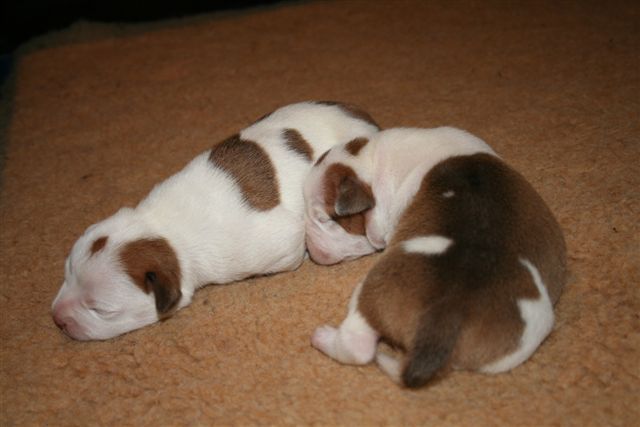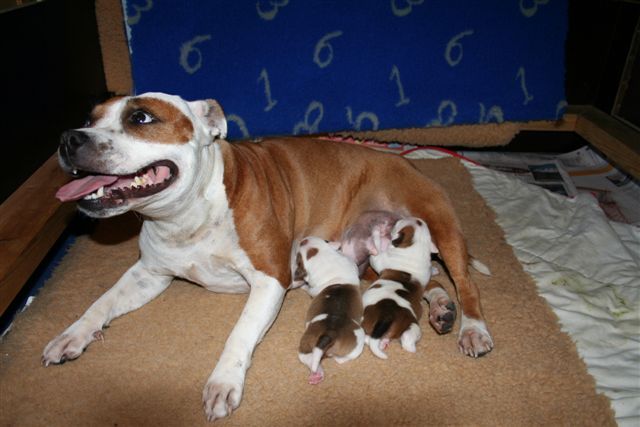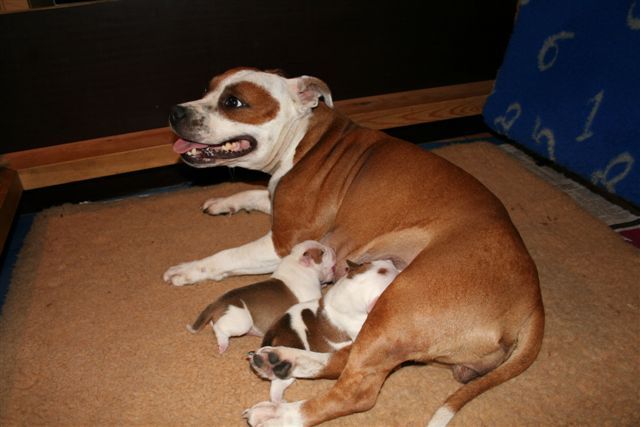 Rolli at 16 months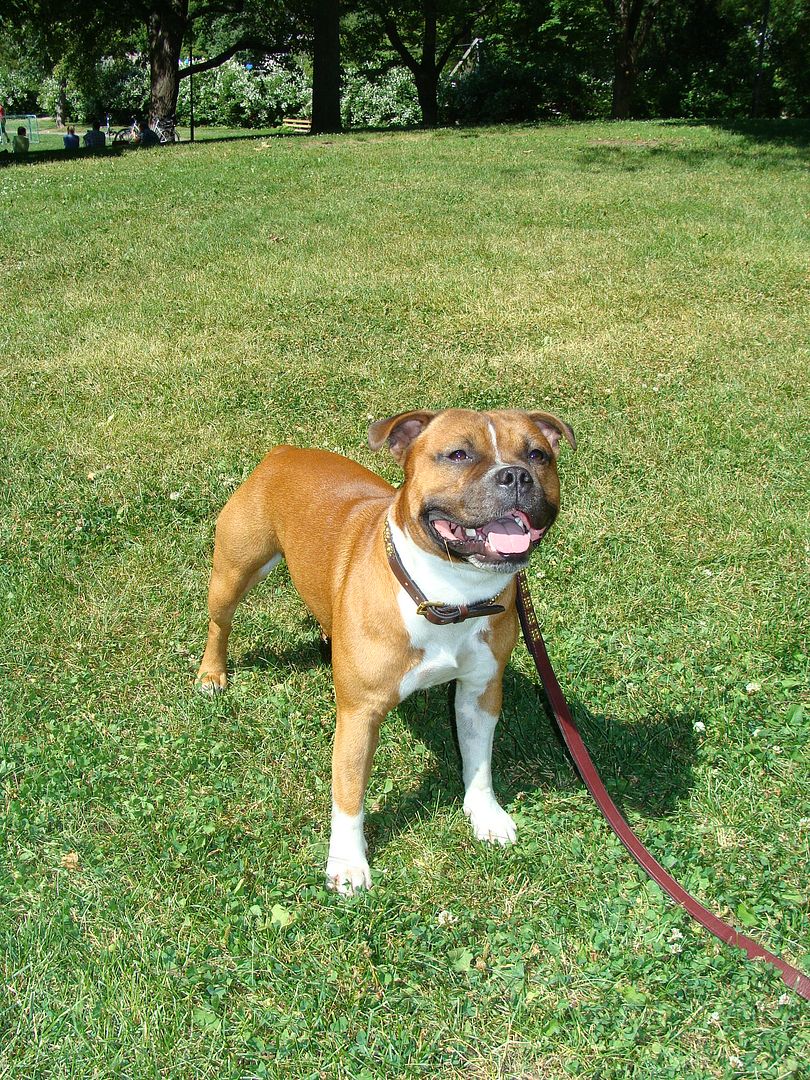 Rolli 13 months old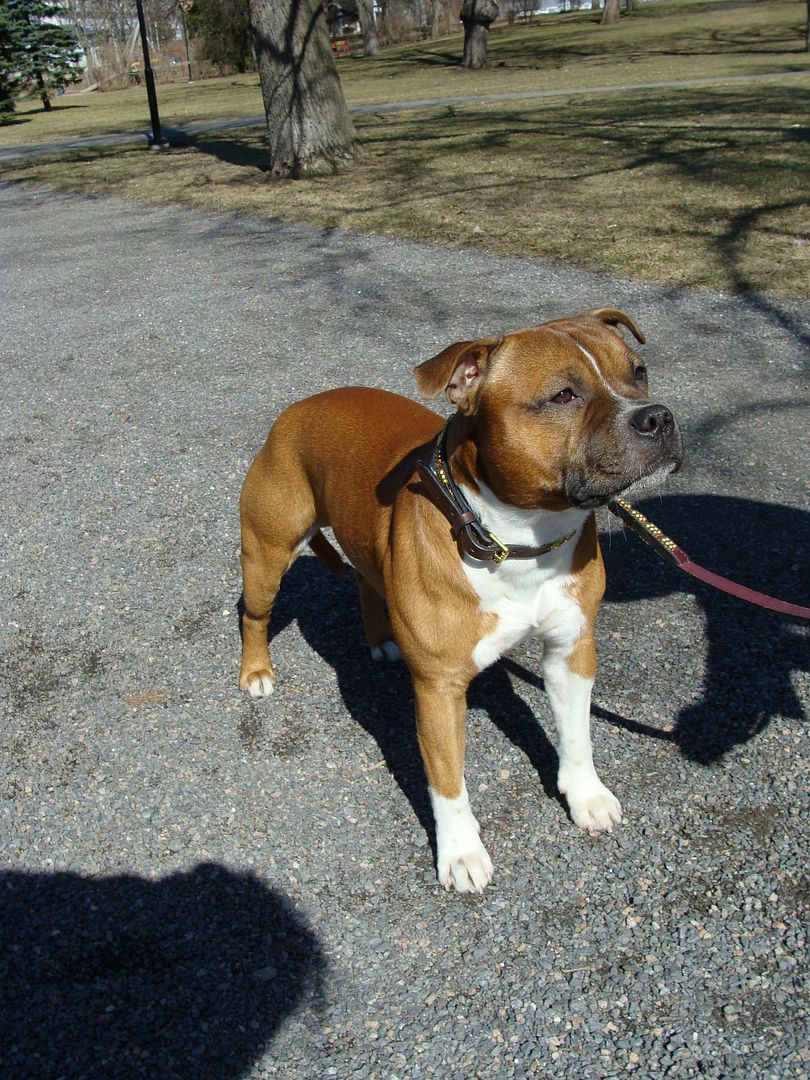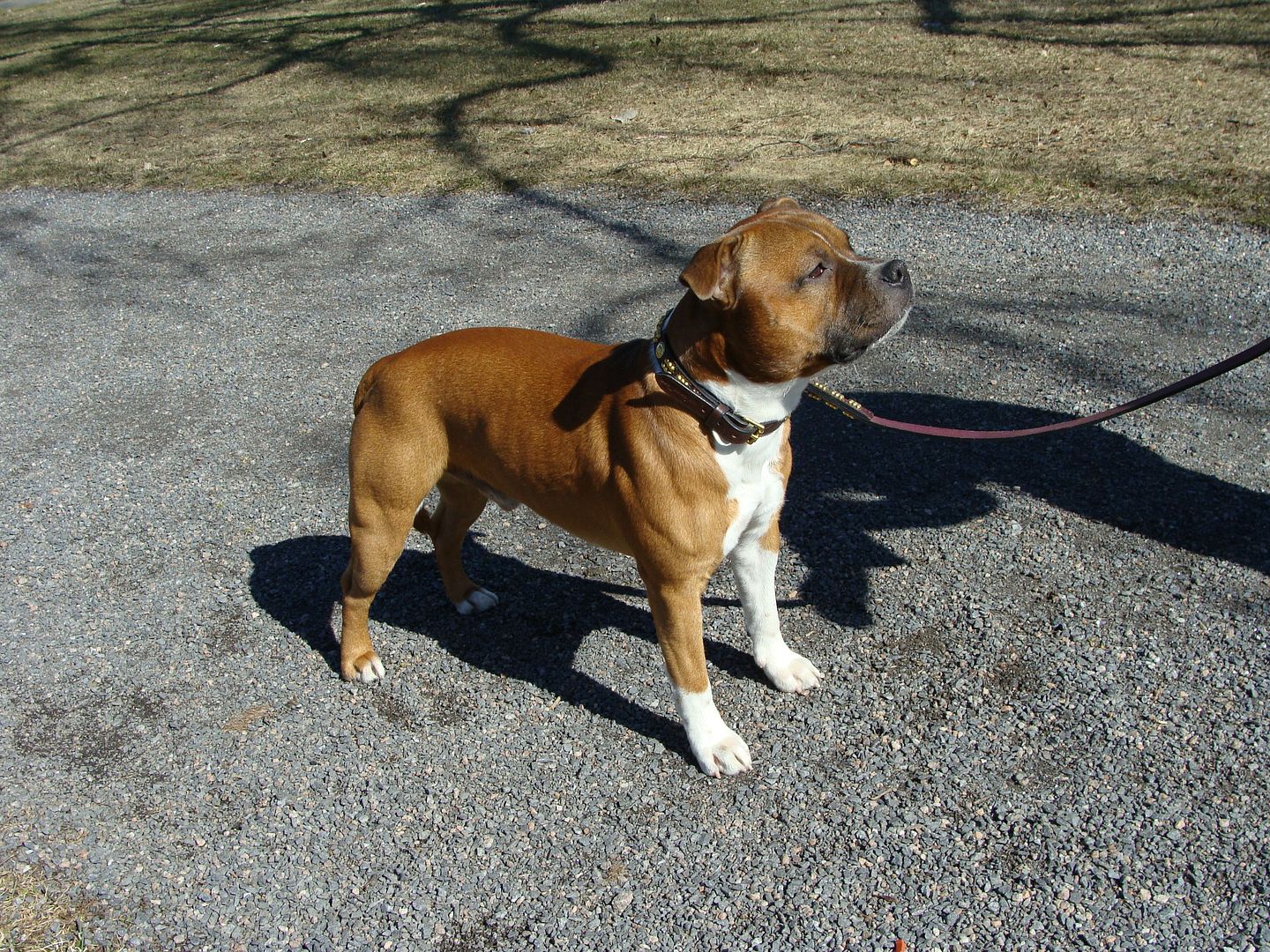 Rolli at Marjaana's dog school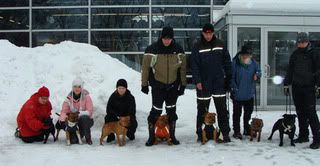 This is my friend he is 13yrs old,my dad said I have to much energy to play with him,
               so we just played for a while and then we had a rest.         I'm having a sleep with my mum   
                       Rolli at his second show, I'm getting good now,just like my mum and dad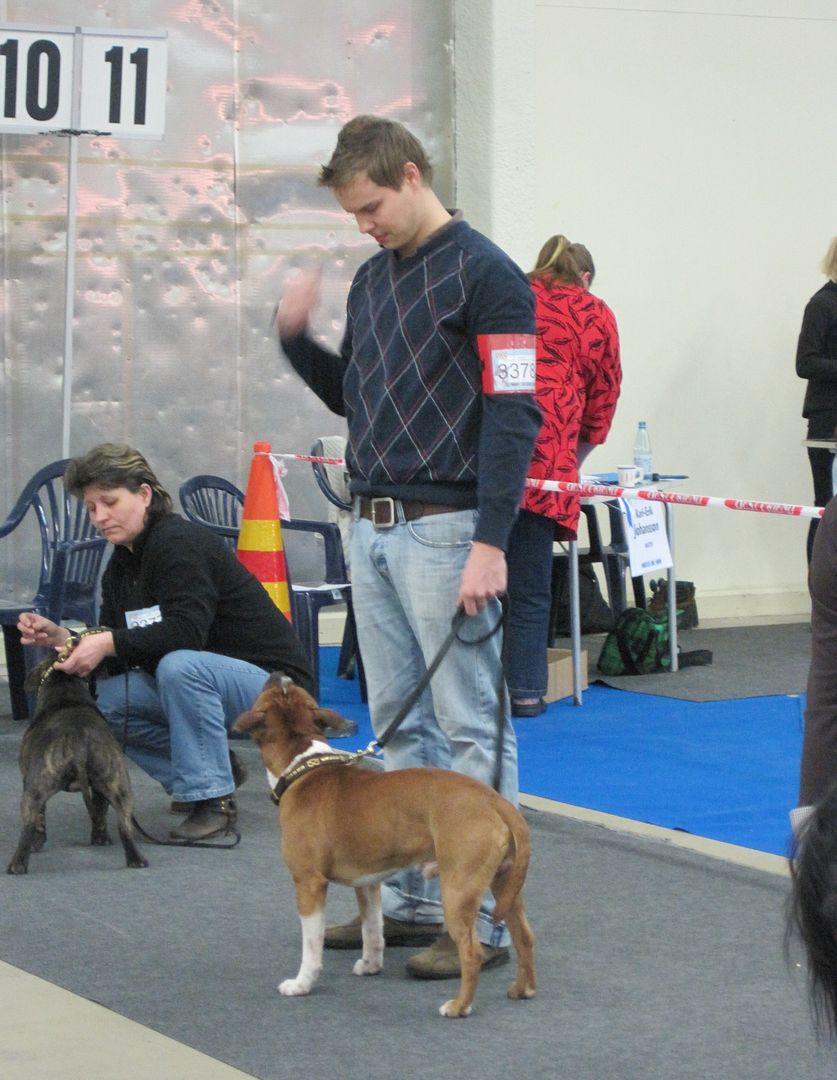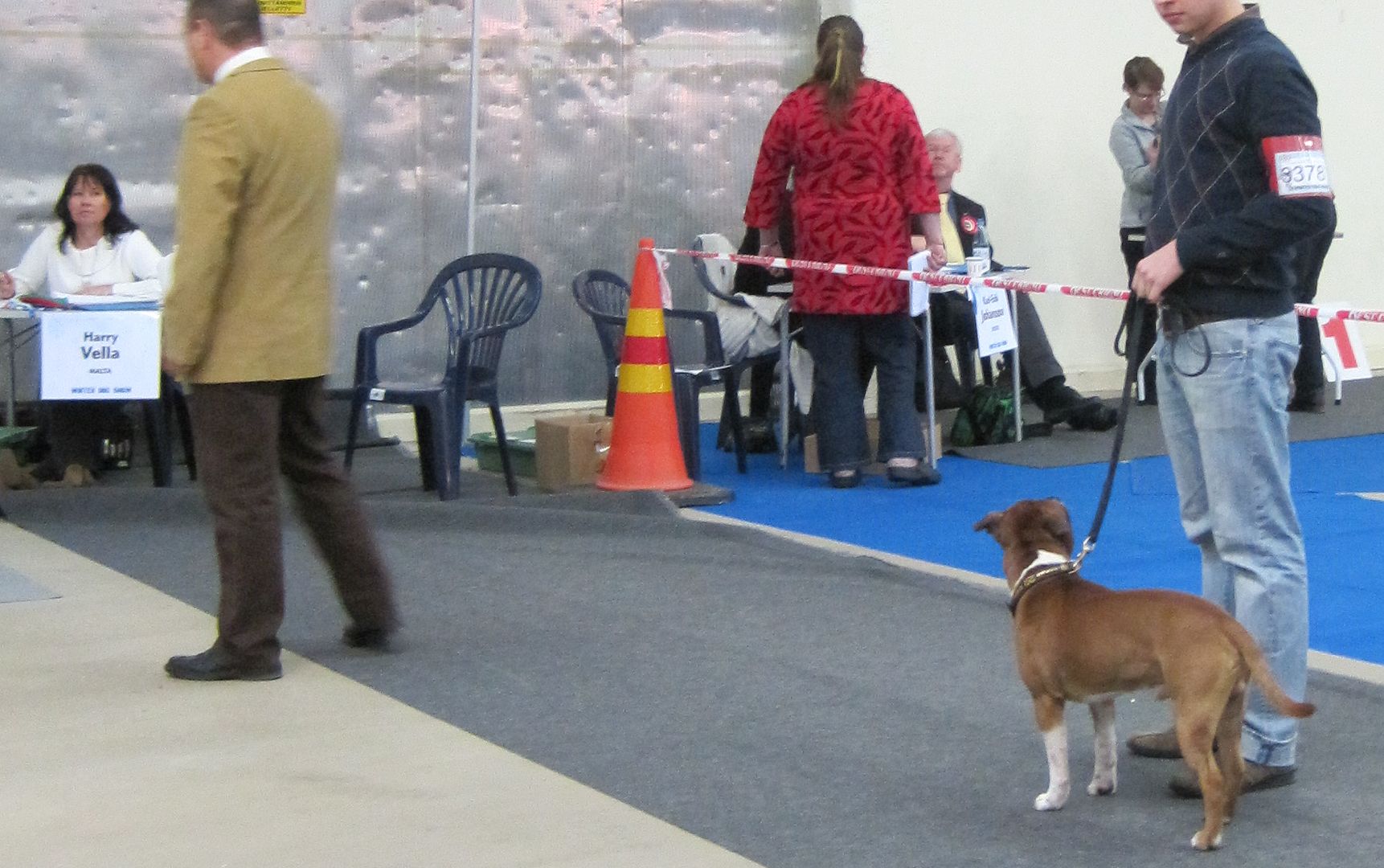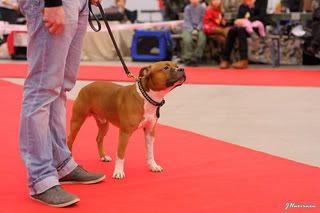 Oh we have lots of snow,good job I have a coat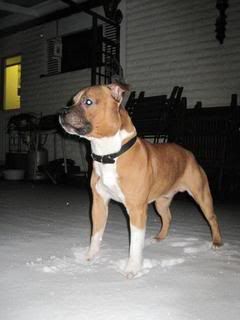 Look I'm drivung the car
                       I'm going to Marjanna's dog school to learn how to stand ready for the shows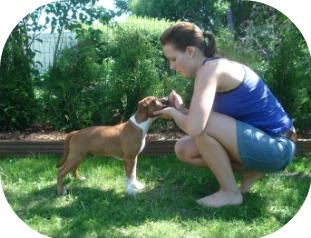 Rolli playing with his friend at the dog school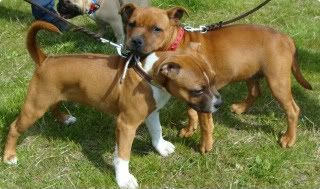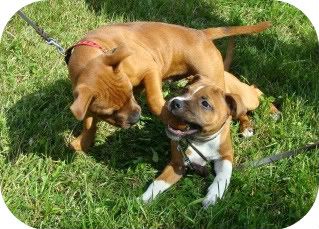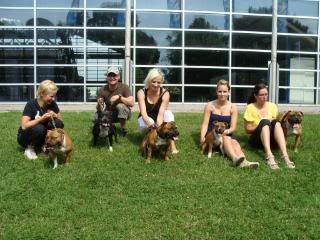 Aunty maarit bought me this toy when i was a baby
      and look what Iv done to it
                                                                Mum bought me a pool and Iv broke that as well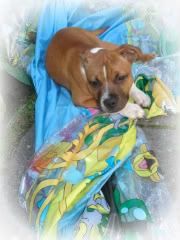 Mum wont mind if I drink her pop     
           I'v broke my pool so I have this bowl now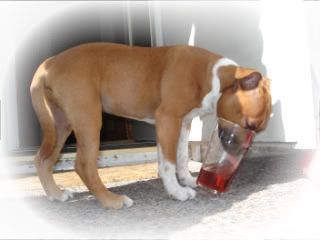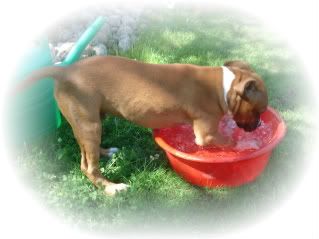 Rolli in his new home in Finland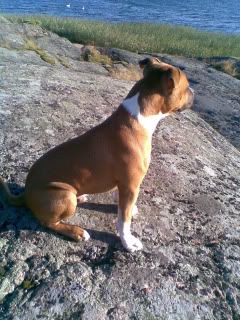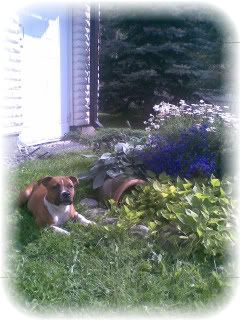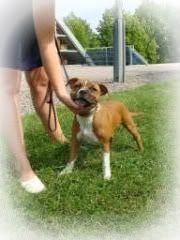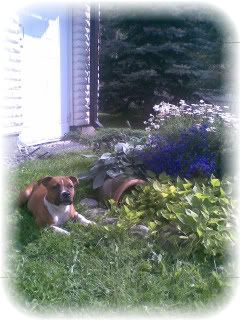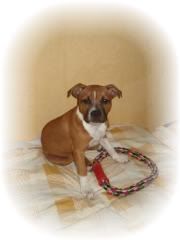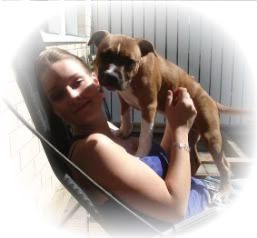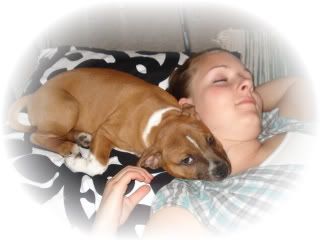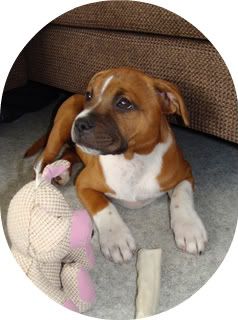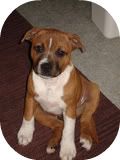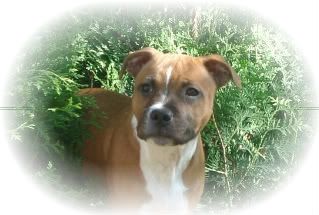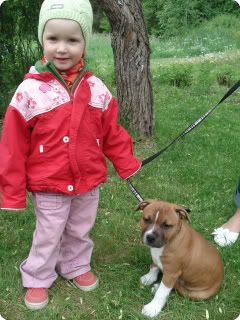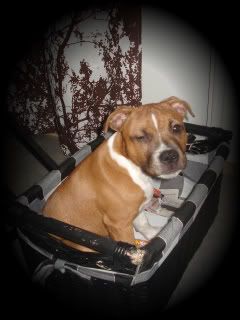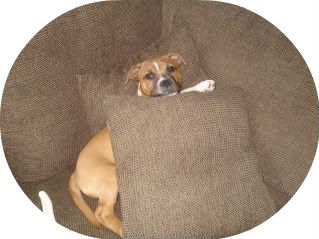 Rolli 8 weeks old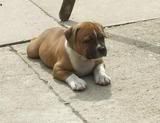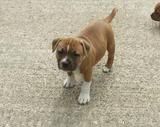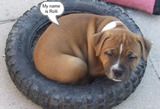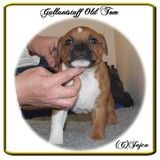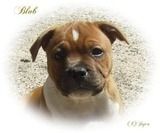 Great news we have new photo's of Bertie, 9 years old
             New photo's of Bertie taken April 2013
                                    Bertie is 4 years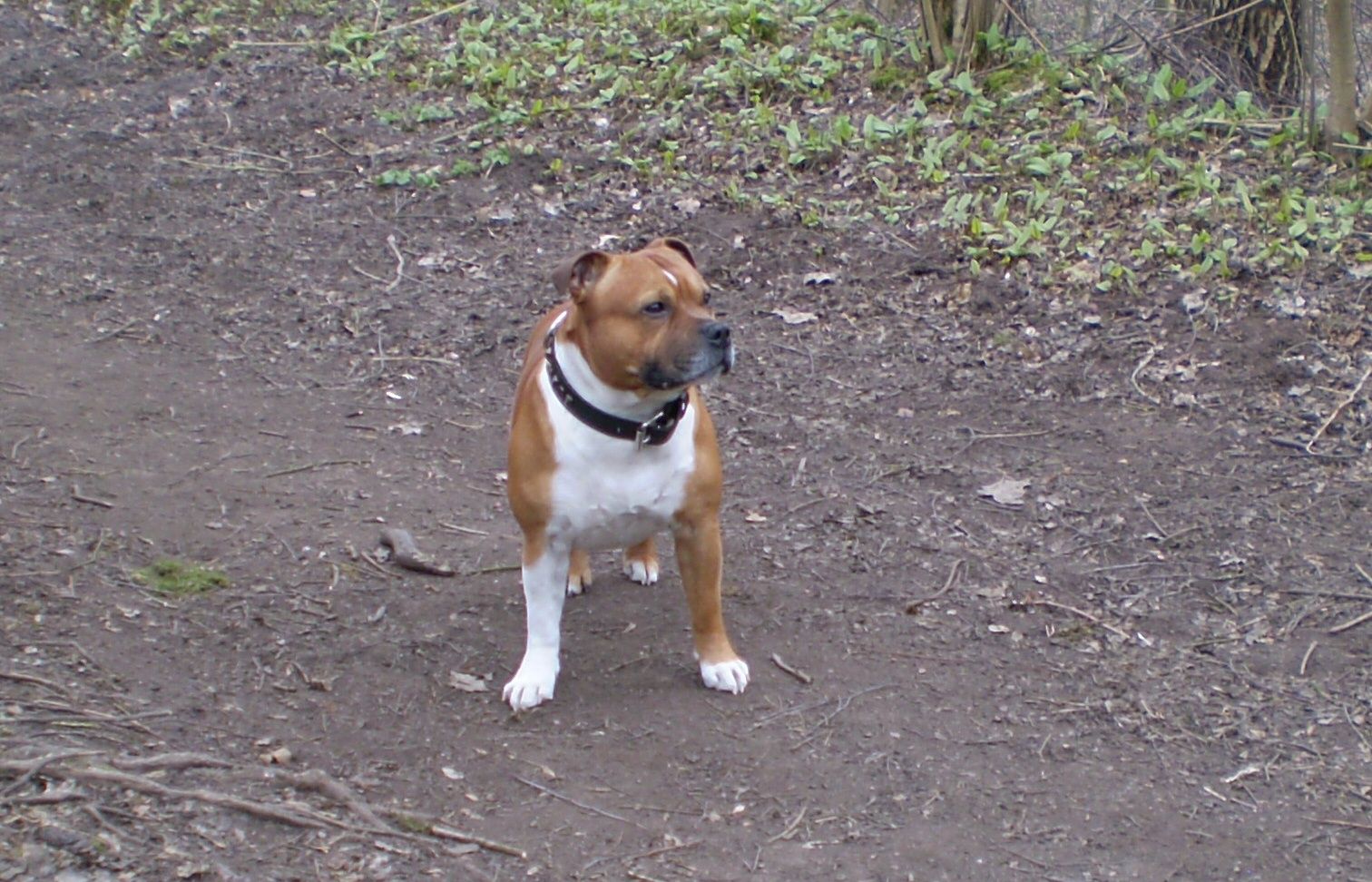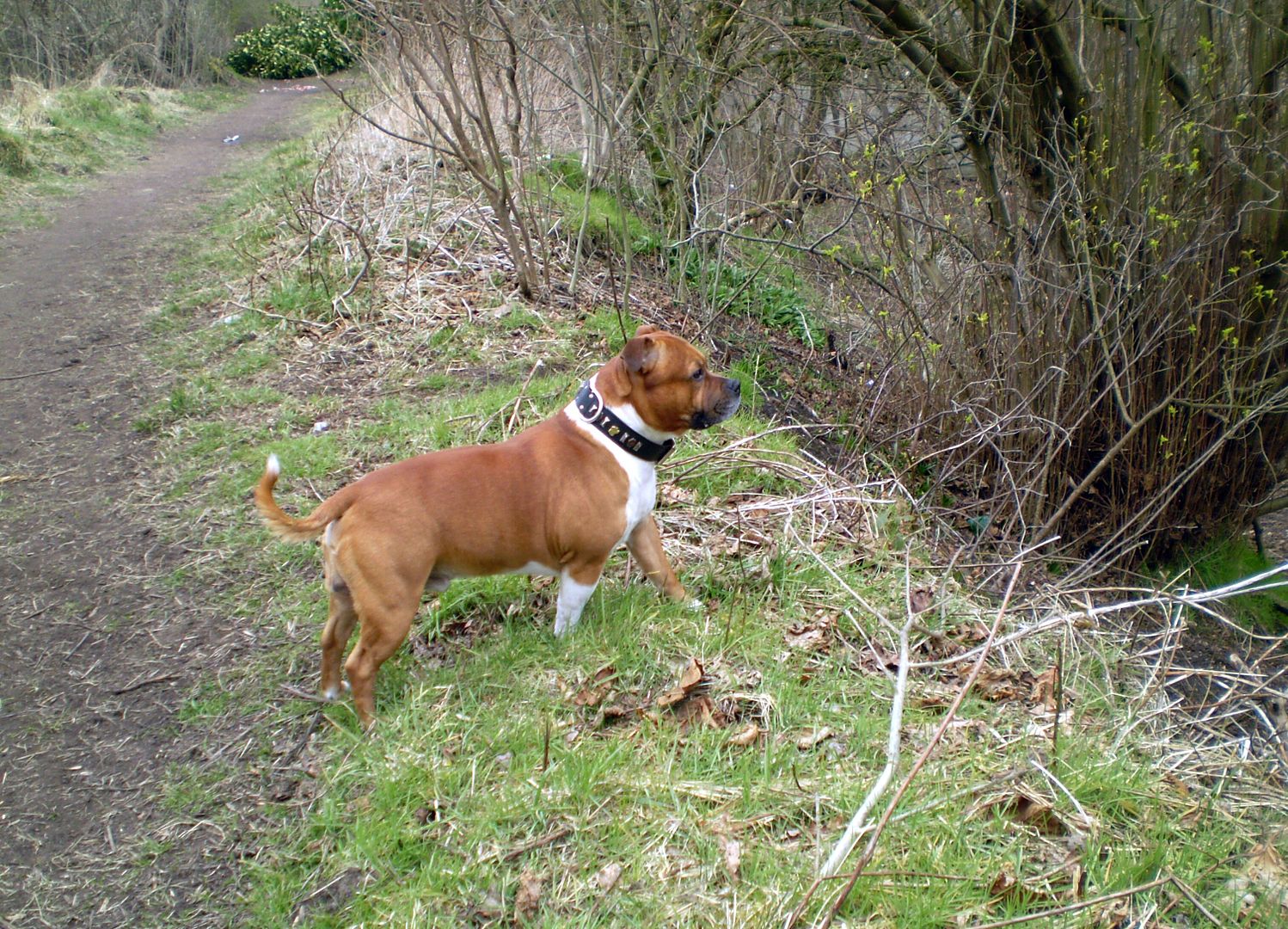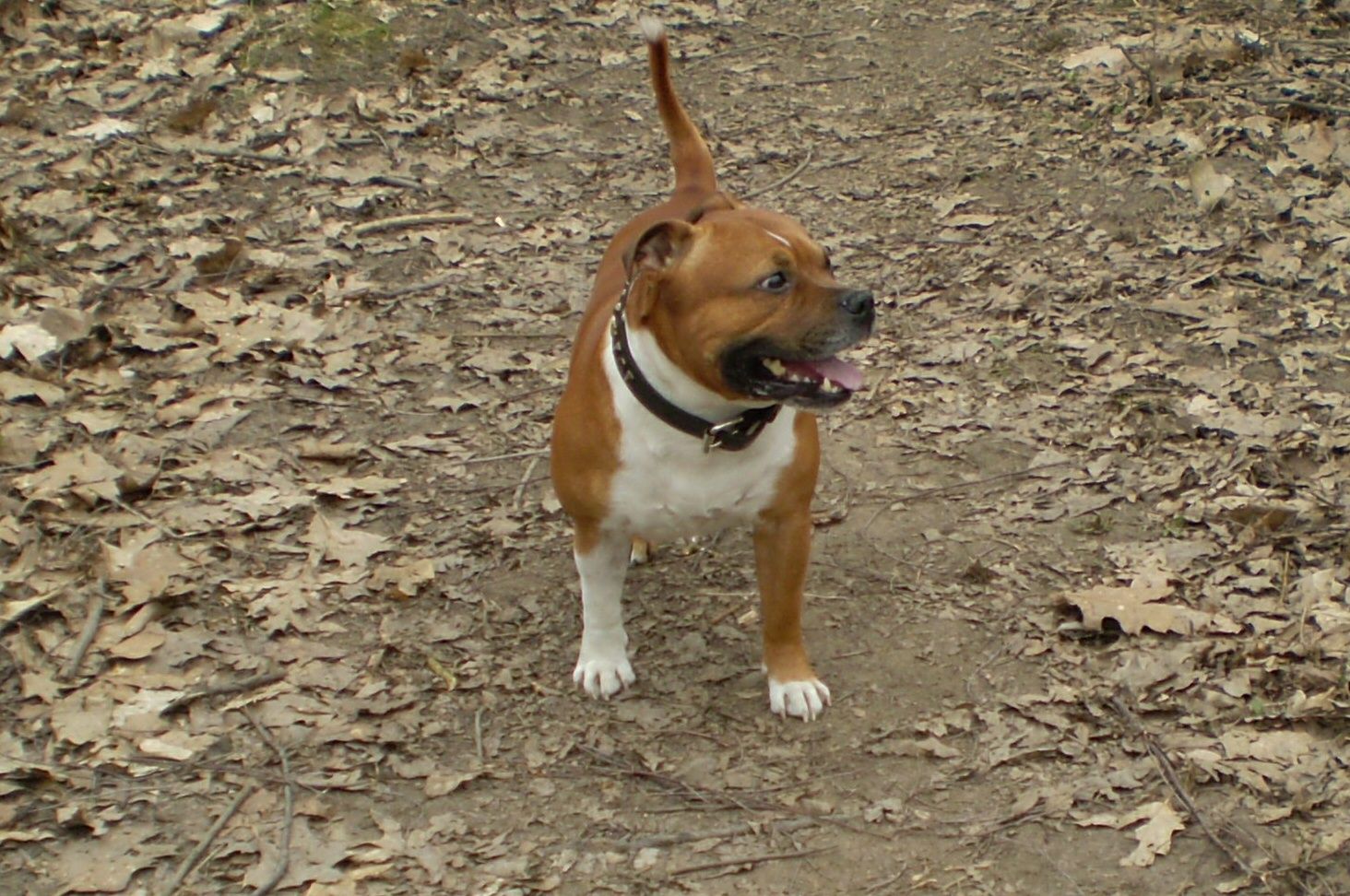 New photo's of Bertie taken May 4th 2012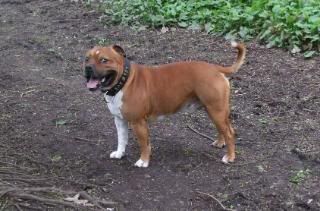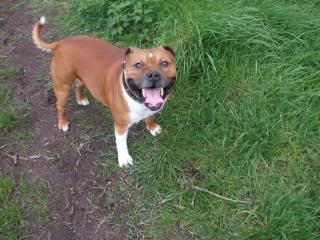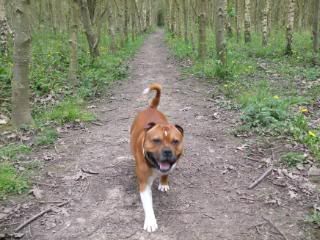 New photo's of Bertie taken January 2011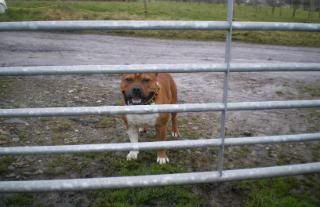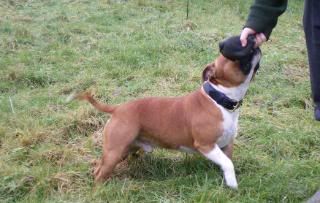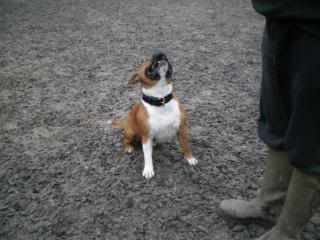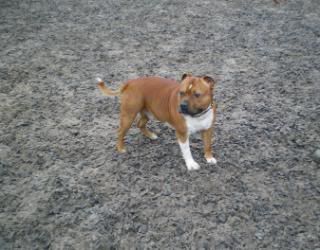 Bertie 15 months old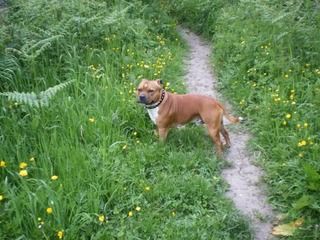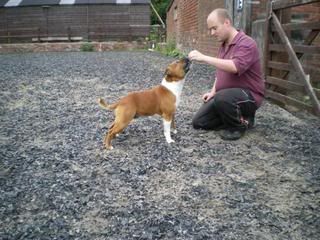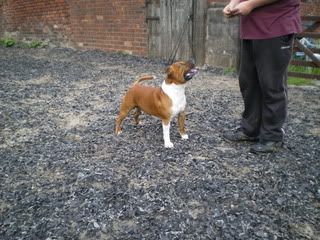 Oh I love the snow, but it's cold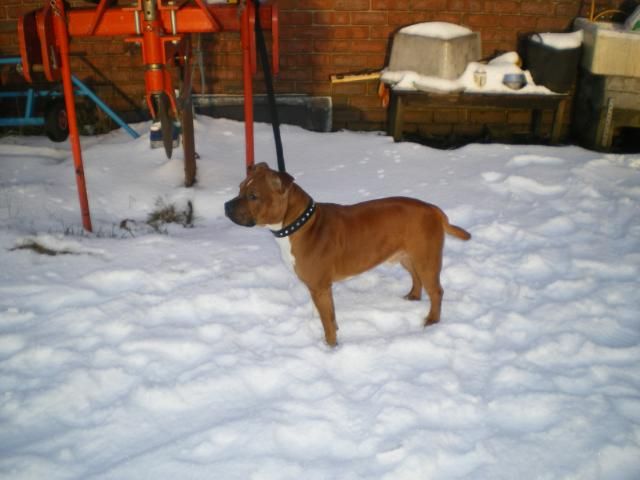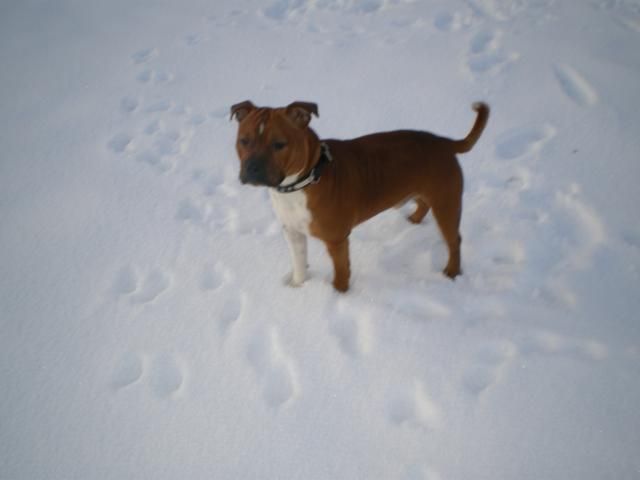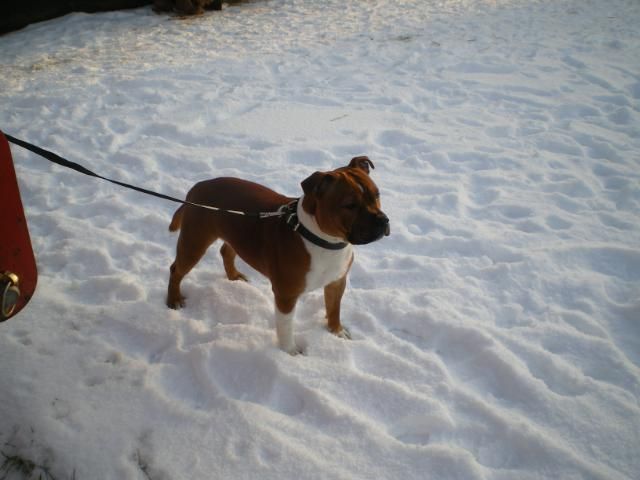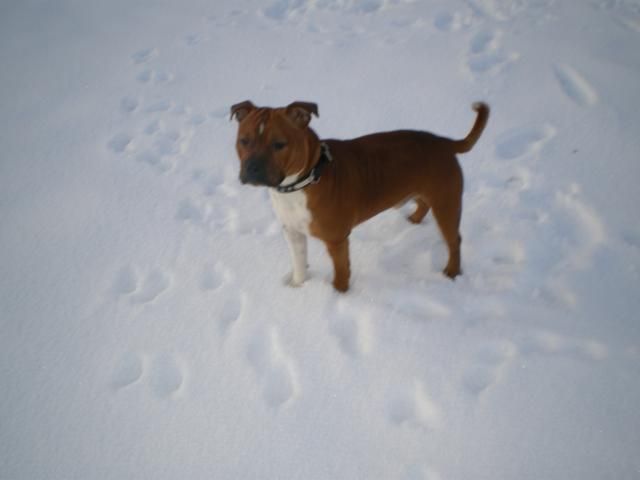 Bertie went to the stables to see the horses ,                           ,Bertie is tired after his long day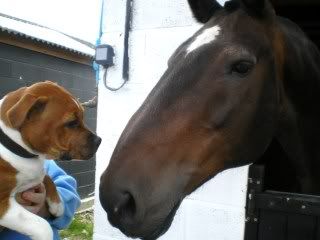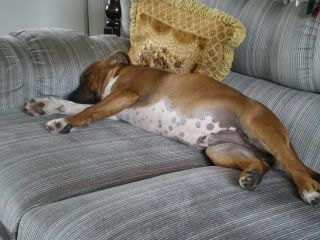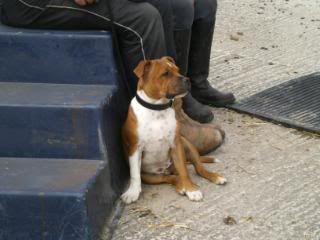 We went to visit Bertie in his new home,and what a lovely boy he was,fantastic temperment,
                                 I don't think he stopped kissing us .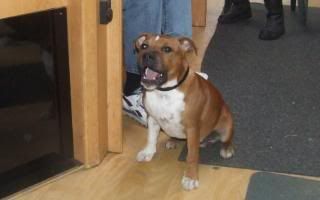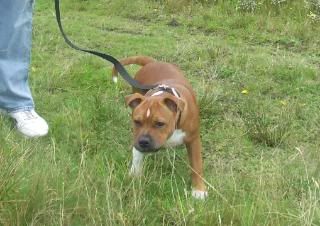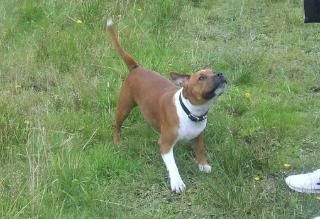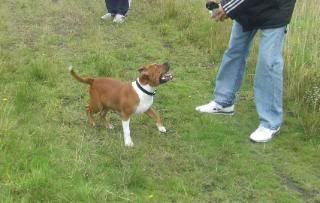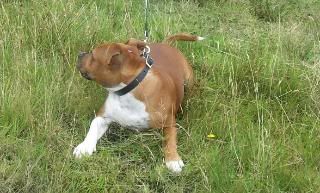 Bertie in his new Home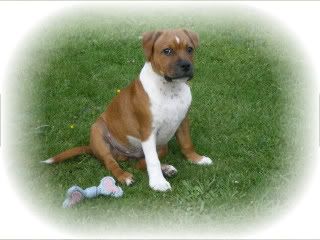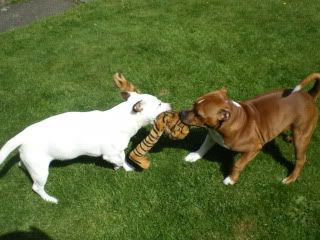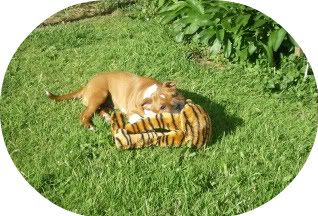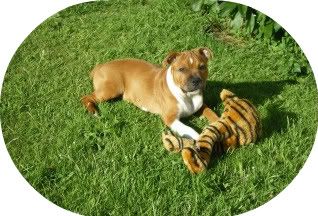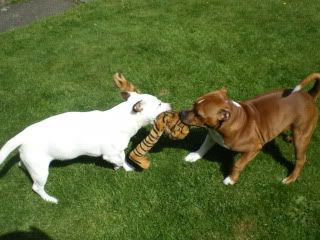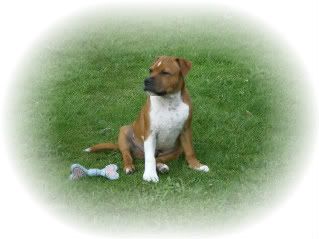 Bertie 8 weeks old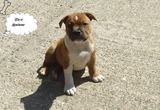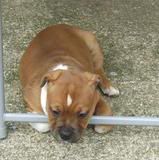 Dotty with her new Mum and dad in Japan                            Red with his new daddy living in Spain
         Motonori and  Tomomi                                                    Urko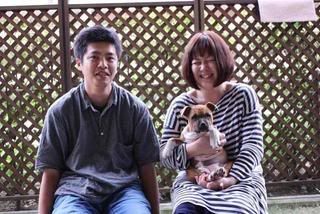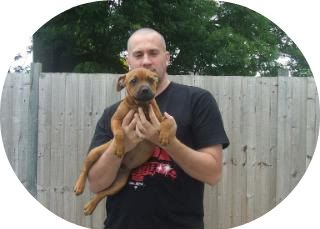 Time for Dotty and Red to go they are 12 weeks now and Dotty is going to live in Japan,
                 and Red is Staying with his Daddy at Jajca untill Urko collects him in a couple of weeks.
                                             Dotty and Red saying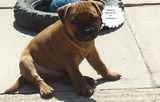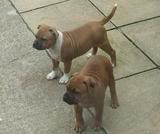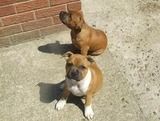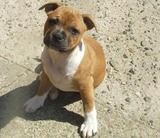 It is time for Rolli to leave us and live in Finland with Lari and Laura,They came to collect Rolli
 Rolli have a safe journey 
                                            Rolli having fun with Dotty,and Red before leaving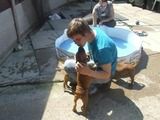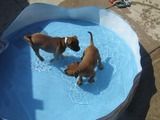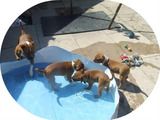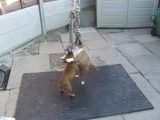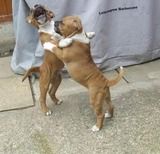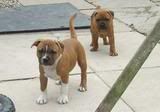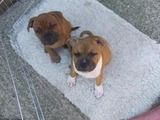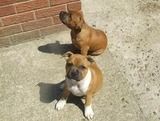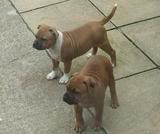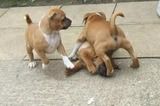 Bertie good luck in your new home
                                                                Bertie is going to live in Wigan
                                                                    with  Ann-Marie and Nan
                                                     Pups playing with their Mum and Nana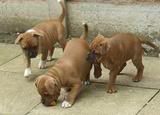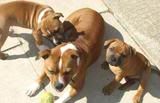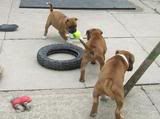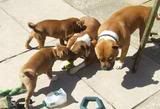 Maisie                                    Dotty                                    Bertie                                  Red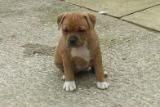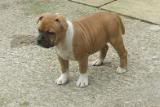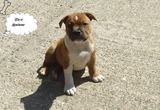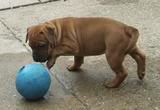 Rolli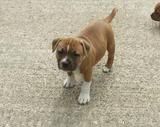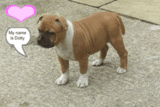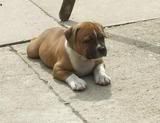 Rolli and Bertie a real hand full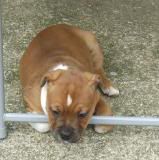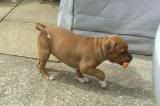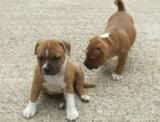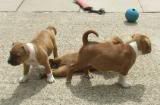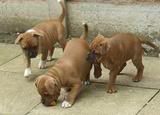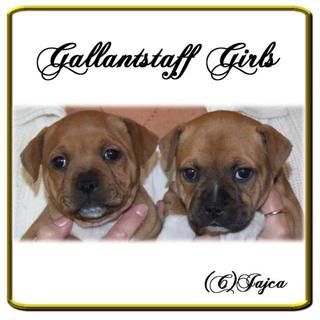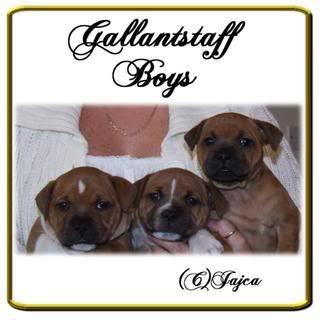 Oh this is nice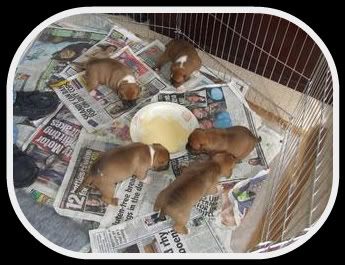 Play time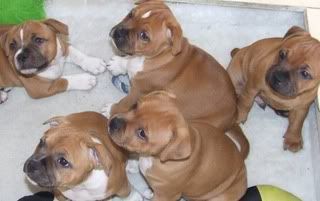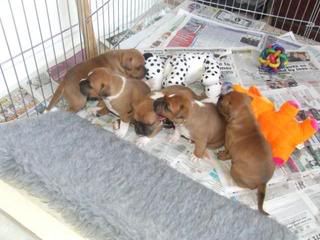 Feeding time                                                                             Time for a sleep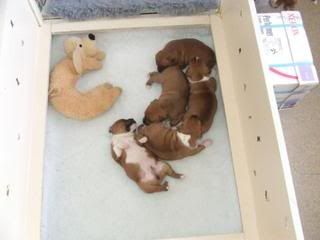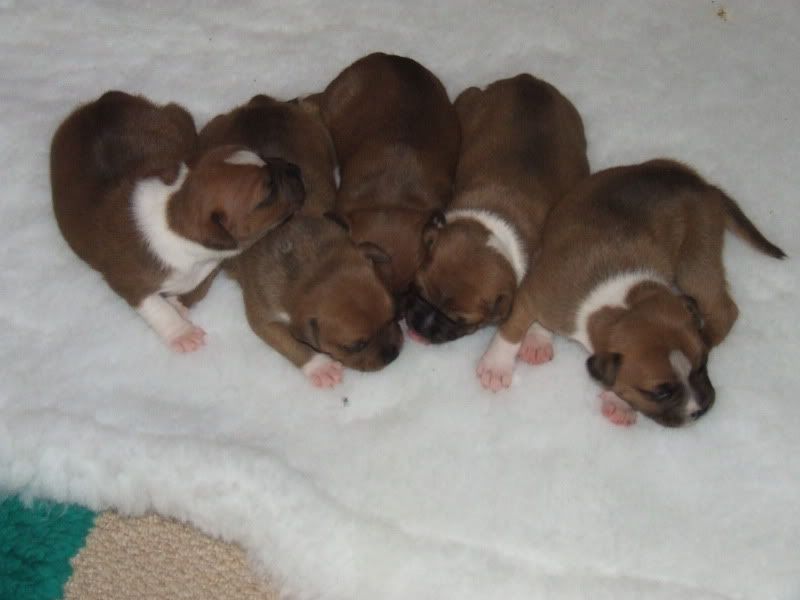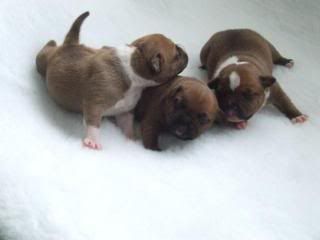 Little girl, Jade had 2 Girls and 3 Boys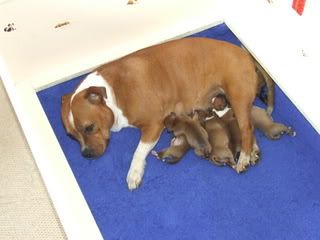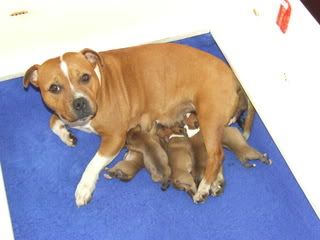 Not long now Jade 
                                                And look ,Now Jade is going to be a mummy.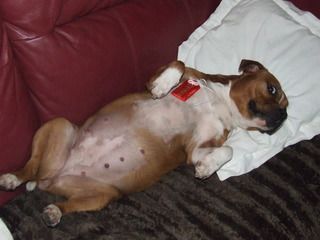 Your not coming near me Phoenix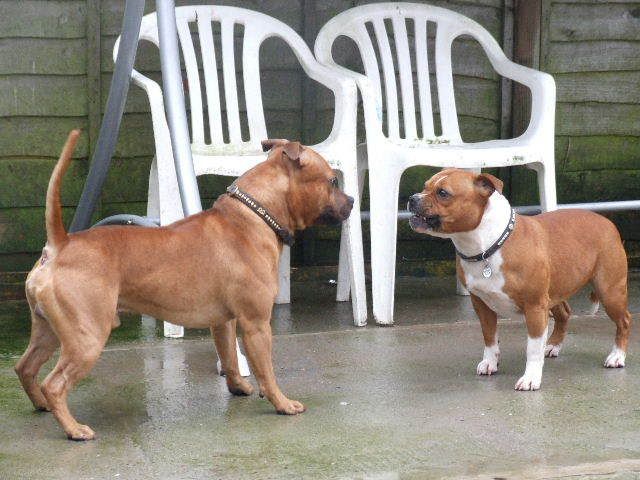 **************************************************
       ( Please read this sad story before you think of getting a puppy )
By Jim Willis, 2001
How Could You?


When I was a puppy, I entertained you with my antics and made you laugh. You called me your child, and despite a number of chewed shoes and a couple of murdered throw pillows, I became your best friend. ...

Whenever I was "bad," you'd shake your finger at me and ask "How could you?" -- but then you'd relent and roll me over for a belly rub.

My housebreaking took a little longer than expected, because you were terribly busy, but we worked on that together.
I remember those nights of nuzzling you in bed and listening to your confidences and secret dreams, and I believed that life could not be any more perfect.

We went for long walks and runs in the park, car rides, stops for ice cream (I only got the cone because "ice cream is bad for dogs" you said), and I took long naps in the sun waiting for you to come home at the end of the day.

Gradually, you began spending more time at work and on your career, and more time searching for a human mate.
 I waited for you patiently, comforted you through heartbreaks and disappointments, never chided you about bad decisions, and romped with glee at your homecomings, and when you fell in love.

She, now your wife, is not a "dog person" -- still I welcomed her into our home, tried to show her affection, and obeyed her. I was happy because you were happy.

Then the human babies came along and I shared your excitement. I was fascinated by their pinkness, how they smelled, and I wanted to mother them, too. Only she and you worried that I might hurt them, and I spent most of my time banished to another room, or to a dog crate.
 Oh, how I wanted to love them, but I became a prisoner of love."

As they began to grow, I became their friend. They clung to my fur and pulled themselves up on wobbly legs, poked fingers in my eyes, investigated my ears, and gave me kisses on my nose. I loved everything about them and their touch -- because your touch was now so infrequent -- and I would've defended them with my life if need be. I would sneak into their beds and listen to their worries and secret dreams,
 and together we waited for the sound of your car in the driveway.

There had been a time, when others asked you if you had a dog, that you produced a photo of me from your wallet and told them stories about me. These past few years, you just answered "yes" and changed the subject.
 I had gone from being "your dog" to "just a dog," and you resented every expenditure on my behalf.

Now, you have a new career opportunity in another city, and you and they will be moving to an apartment that does not allow pets.
You've made the right decision for your "family," but there was a time when I was your only family.

I was excited about the car ride until we arrived at the animal shelter. It smelled of dogs and cats, of fear, of hopelessness.
 You filled out the paperwork and said "I know you will find a good home for her." They shrugged and gave you a pained look.
 They understand the realities facing a middle-aged dog, even one with "papers."

You had to pry your son's fingers loose from my collar as he screamed, "No, Daddy! Please don't let them take my dog!"
 And I worried for him, and what lessons you had just taught him about friendship and loyalty, about love and responsibility, and about respect for all life.

You gave me a good-bye pat on the head, avoided my eyes, and politely refused to take my collar and leash with you.
You had a deadline to meet and now I have one, too. After you left, the two nice ladies said you probably knew about your upcoming move months ago and made no attempt to find me another good home.
 They shook their heads and asked "How could you?"

They are as attentive to us here in the shelter as their busy schedules allow. They feed us, of course, but I lost my appetite days ago.

At first, whenever anyone passed my pen, I rushed to the front, hoping it was you that you had changed your mind -- that this was all a bad dream... or I hoped it would at least be someone who cared, anyone who might save me.

When I realized I could not compete with the frolicking for attention of happy puppies, oblivious to their own fate,
 I retreated to a far corner and waited. I heard her footsteps as she came for me at the end of the day,
 and I padded along the aisle after her to a separate room. A blissfully quiet room.

She placed me on the table and rubbed my ears, and told me not to worry.
 My heart pounded in anticipation of what was to come, but there was also a sense of relief. The prisoner of love had run out of days.

As is my nature, I was more concerned about her. The burden which she bears weighs heavily on her,
and I know that, the same way I knew your every mood.

She gently placed a tourniquet around my foreleg as a tear ran down her cheek.
I licked her hand in the same way I used to comfort you so many years ago.

She expertly slid the hypodermic needle into my vein. As I felt the sting and the cool liquid coursing through my body,
 I lay down sleepily, looked into her kind eyes and murmured "How could you?"

Perhaps because she understood my dogspeak, she said "I'm so sorry.
" She hugged me, and hurriedly explained it was her job to make sure I went to a better place,
where I wouldn't be ignored or abused or abandoned, or have to fend for myself --a place of love and light
 so very different from this earthly place.

And with my last bit of energy, I tried to convey to her with a thump of my tail that my "How could you?" was not directed at her.
 It was directed at you, My Beloved Master, I was thinking of you.
 I will think of you and wait for you forever.
May everyone in your life continue to show you so much loyalty.
   ****************************************

This is such a very sad story and we did cry reading it,
So we ask everyone who wants a puppy, to think very hard ,( have you got the time,can you give them love)
A dog is for life not for a few months.
We at Gallantstaff will not want to see one of our pups/dogs end up in rescue .