Here are the Gallantstaff Gang 
       Murphy   Amber  Tara  Jade  Maisie Mia/Conk  Taff
                     R.I.P            R.I.P
 
              Summer time at the Gallantstaff  home 2018
                         2017/18
                         Dads coming
                       May 2018 fun in the pool

   Jade and Mo Mo our two oldies , Jade 11yrs and MoMo 12yrs playing in the snow
                           2017
                        January
                           November 2016
  Fun time in the field  and Mum has brought the camera with her
    Maisie Taff and Conk, Jade and Mo Mo go for their walk later because they are getting old now
                              July 2016
                And its the big pool time yeaaaaa
                       Im getting good at this swimming now but its
                             hard work so I need a rest
                         May 2016
       We received a visit from Kelly and her lovely family and as you can see
                                                  the dogs had a great time
                         May 2016
                    Come on Mum fill the little pool
         Conk and her son Taff just loves playing on the  spring pull
  And Tara is saying I will sit and watch, I like the big pool but mum said its not warm enough for that yet
                         March 2016
                       January 2016
                    Conk with son Taff and Maisie
                       Conk with Mummy Jade , Conk's son Taff and Jade's  Daughter Maisie
                  Christmas at  Gallantstaff
                       November 2015
                    Conk, Maisie,Taff and Jade
                  Its pool time at the Gallantstaff  home summer 2015
                      Maisie ,Conk and Jade ready steady goooooooooooo
                                   Taff wanting the ball
                   A few photo of the Gallantstaff  Family May 2015
                                                The oldies
              Murphy 13 yrs,Tara 10 yrs this year and Jade age 9 this year.
                                         Throw the ball dad
       From left to right, Conker mother of the two boys Jade Grandma and
              Great Grandad Murphy
                               Our Gallantstaff Family April 2015
                             The Girls Conk , Maisie and Jade
               A few photo's of the Gallantstaff Family taken April 2015
                                                                        Jade
                                         Conk
                                          Maisie
                            Our old boy Murphy enjoying the sun
                                            Tara
                   Jade and her daughter Maisie having fun in the field
                                                                        April 2015
   Thank you so much Karen Owen smith  Holly Hogs Mummy for the  beautiful tree decorations, we love them,a lovely thought xxxx
 Heidi came over for a visit from Finland at Christmas and the dogs were so pleased to see her again, lots of kisses
             The Gallantstaff Gang dressing up at Christmas
           Christmas presents for the dogs ,I have put the video on our video link
          Conk and Maisie at the Cotswold Athletics watching the Lure.
                        August 2914
              Love this photo  of Tara, Murphy and little Conk
                 Gallantstaff in the pool June 2014
                   Mums bought us a new collar
                        March 2014
                        January 2014
                                                       from right to left
   Conk the Daughter of Jade,then Jade,Amber the Mother of Jade,Maisie the daughter  of Jade and Ary the puppy at the back is the daughter
    of Maisie
                               All waiting for their treat before bed
                    Christmas at Gallantstaff
                       Their Christmas dinner
                        Photo's August 2013     
                                                                   From Right to left
  Murphy,and Amber Sire and  Dam of Jade and Maisie and Conk is the Daughter  of Jade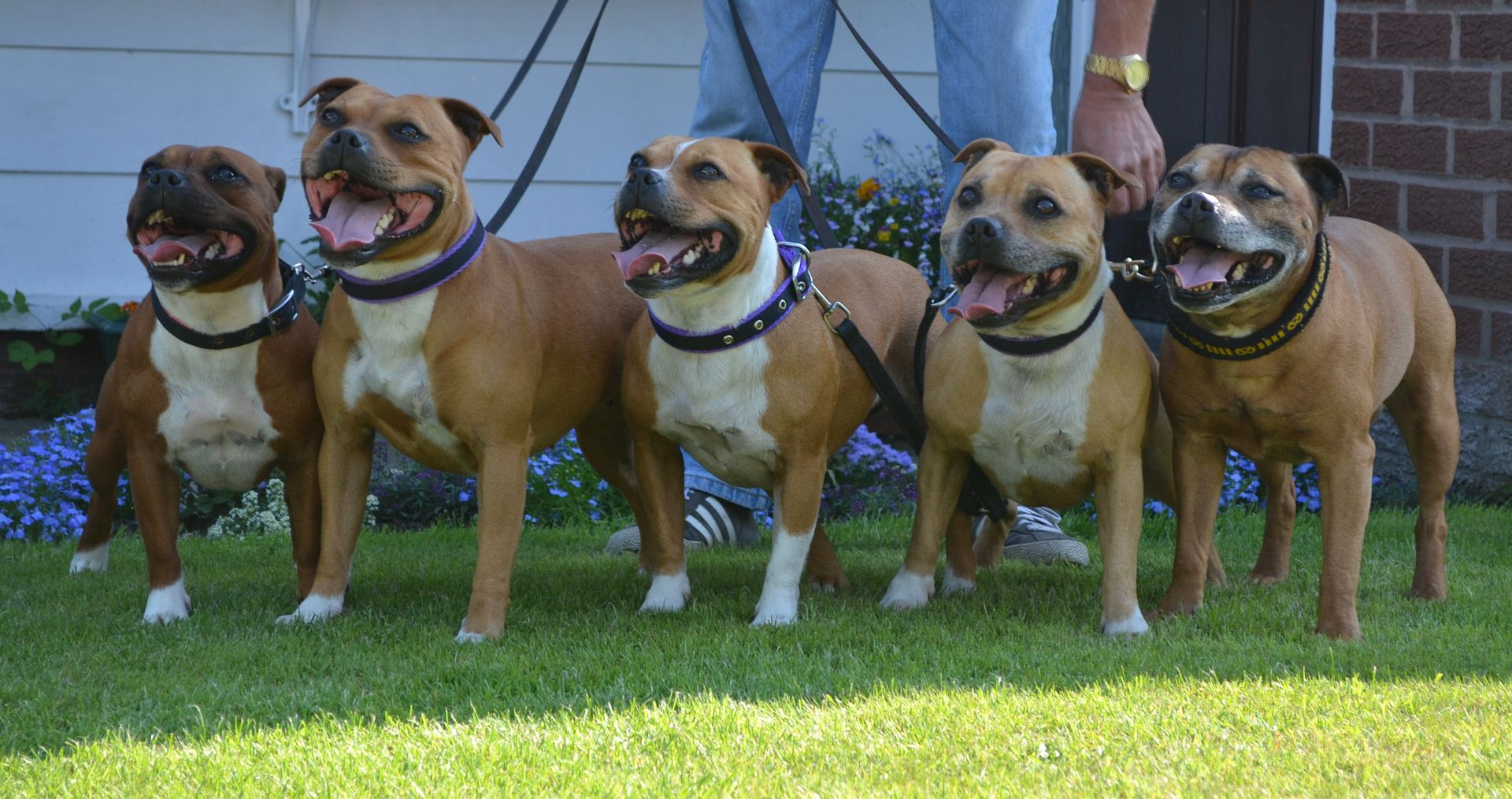 The Gallantstaff having fun 
                            Gallantstaff having fun in the pool     
                                                        August 2013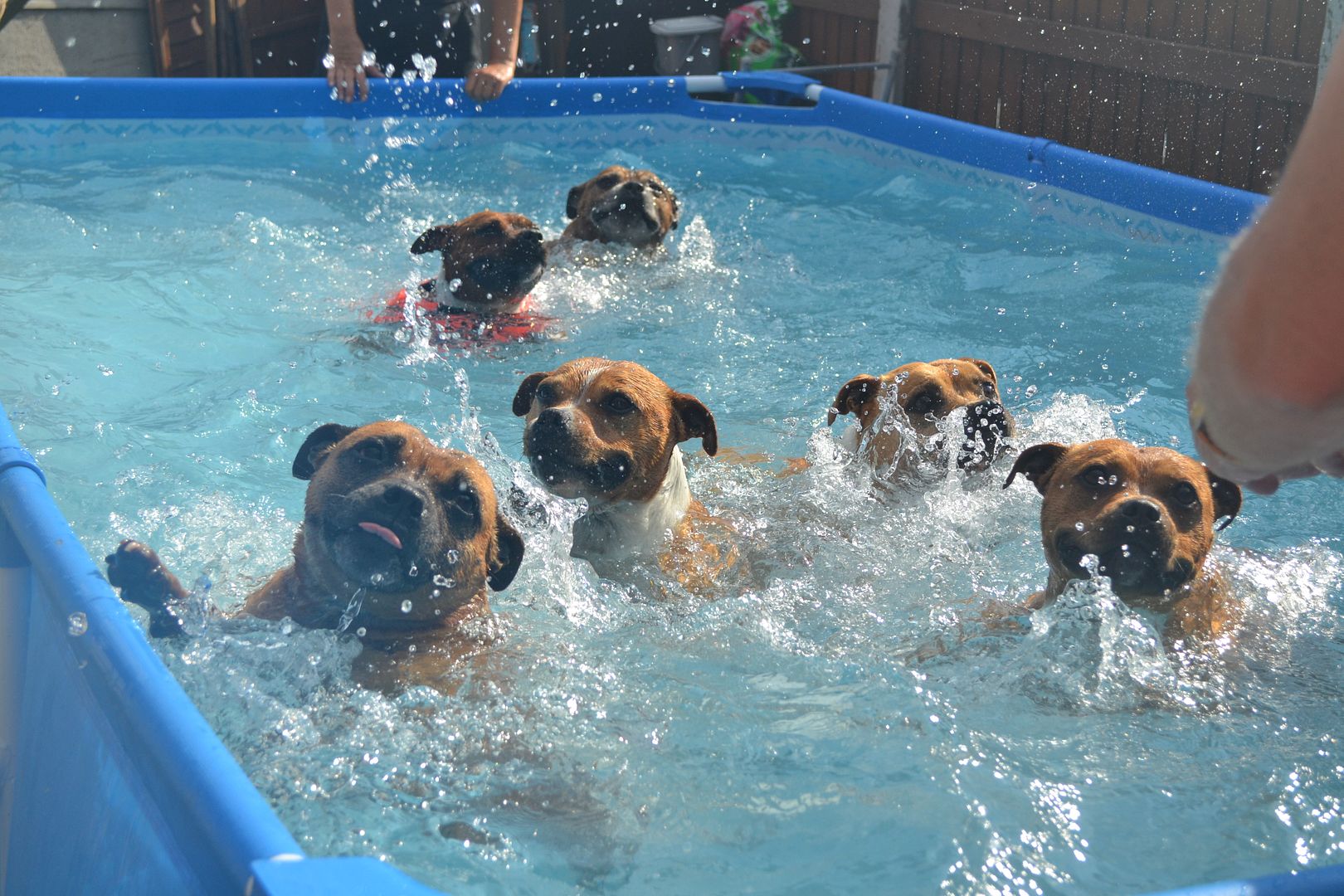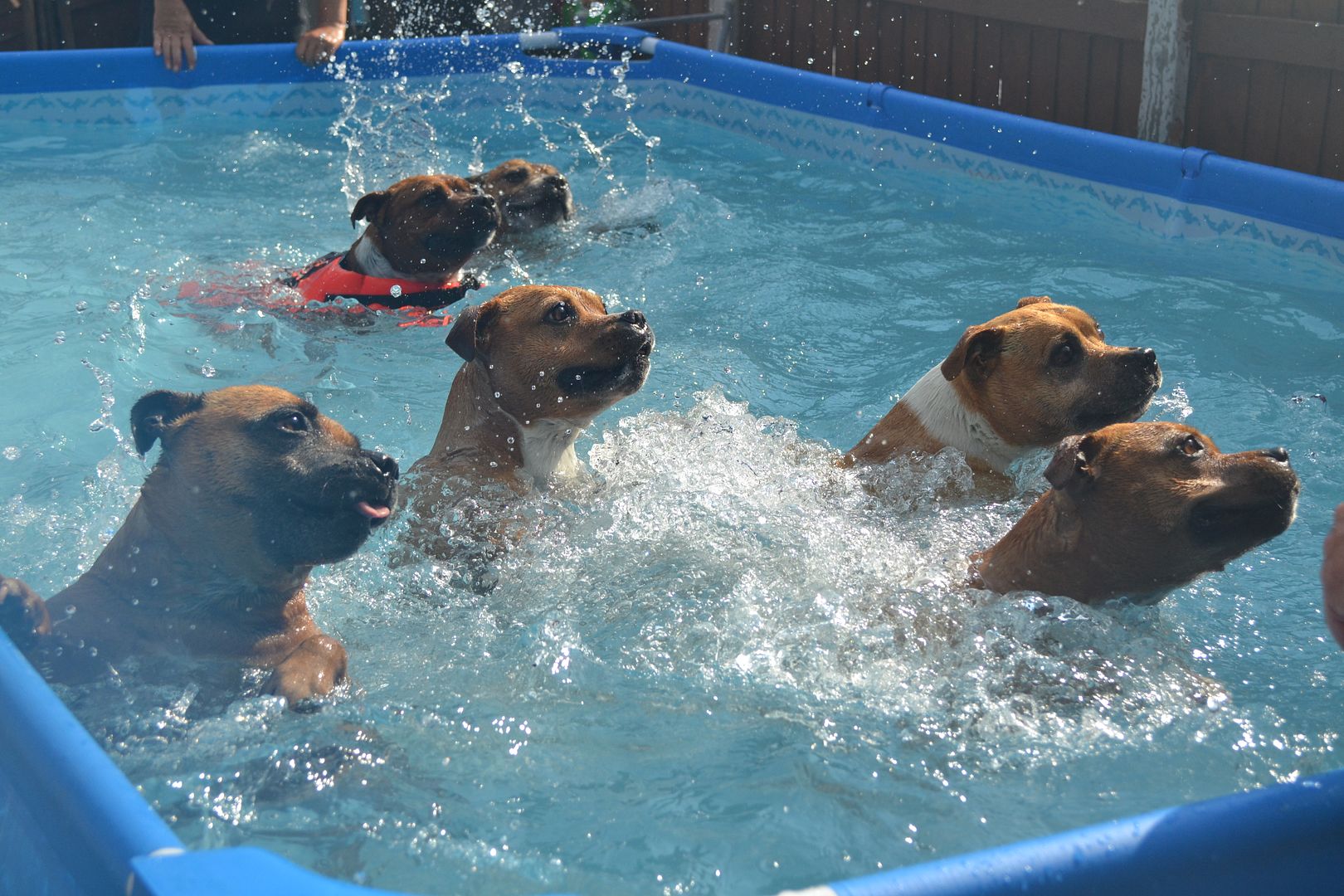 Mum this pool is to small
                               Mums Coming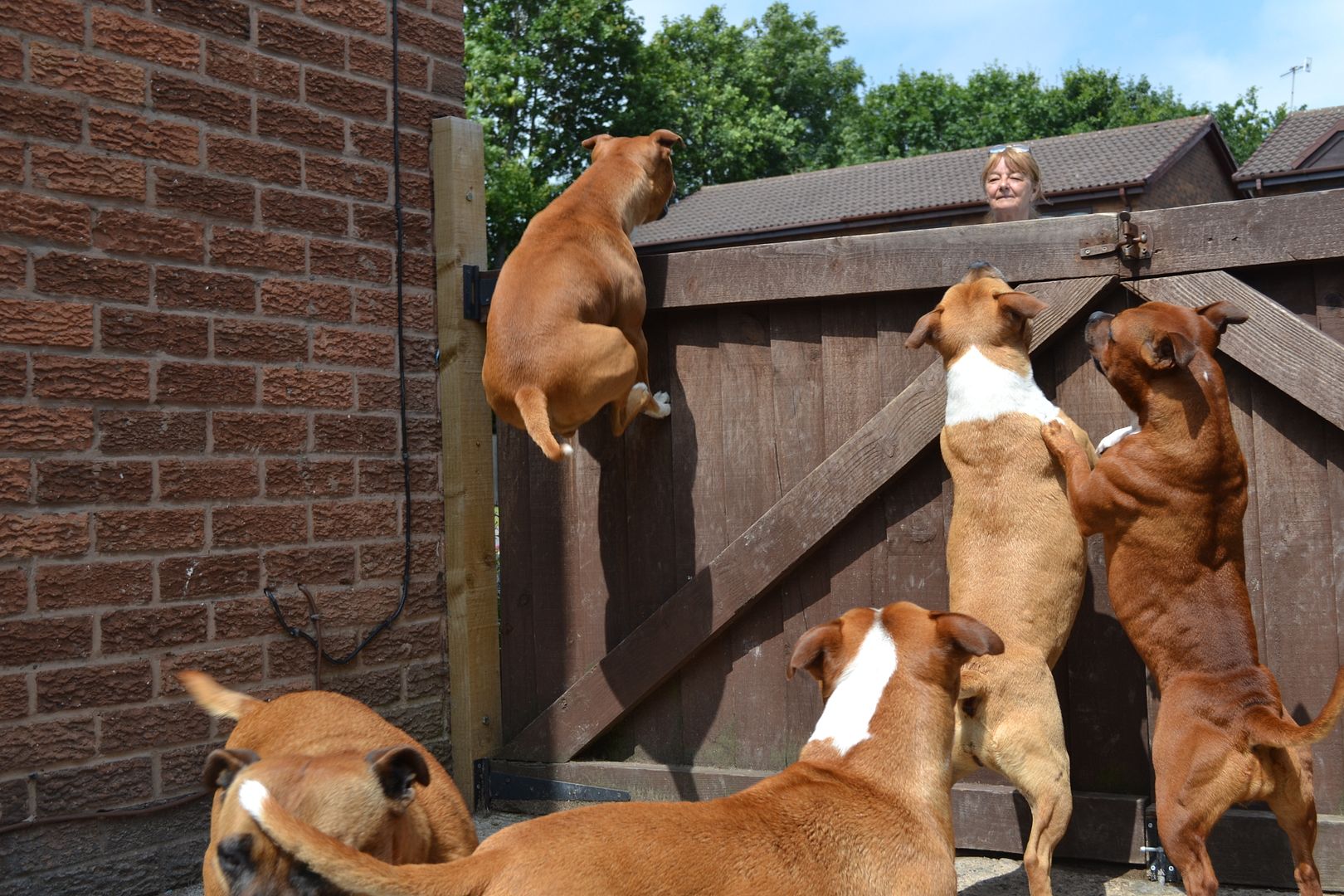 Let us out Mum
                              June 3rd 2013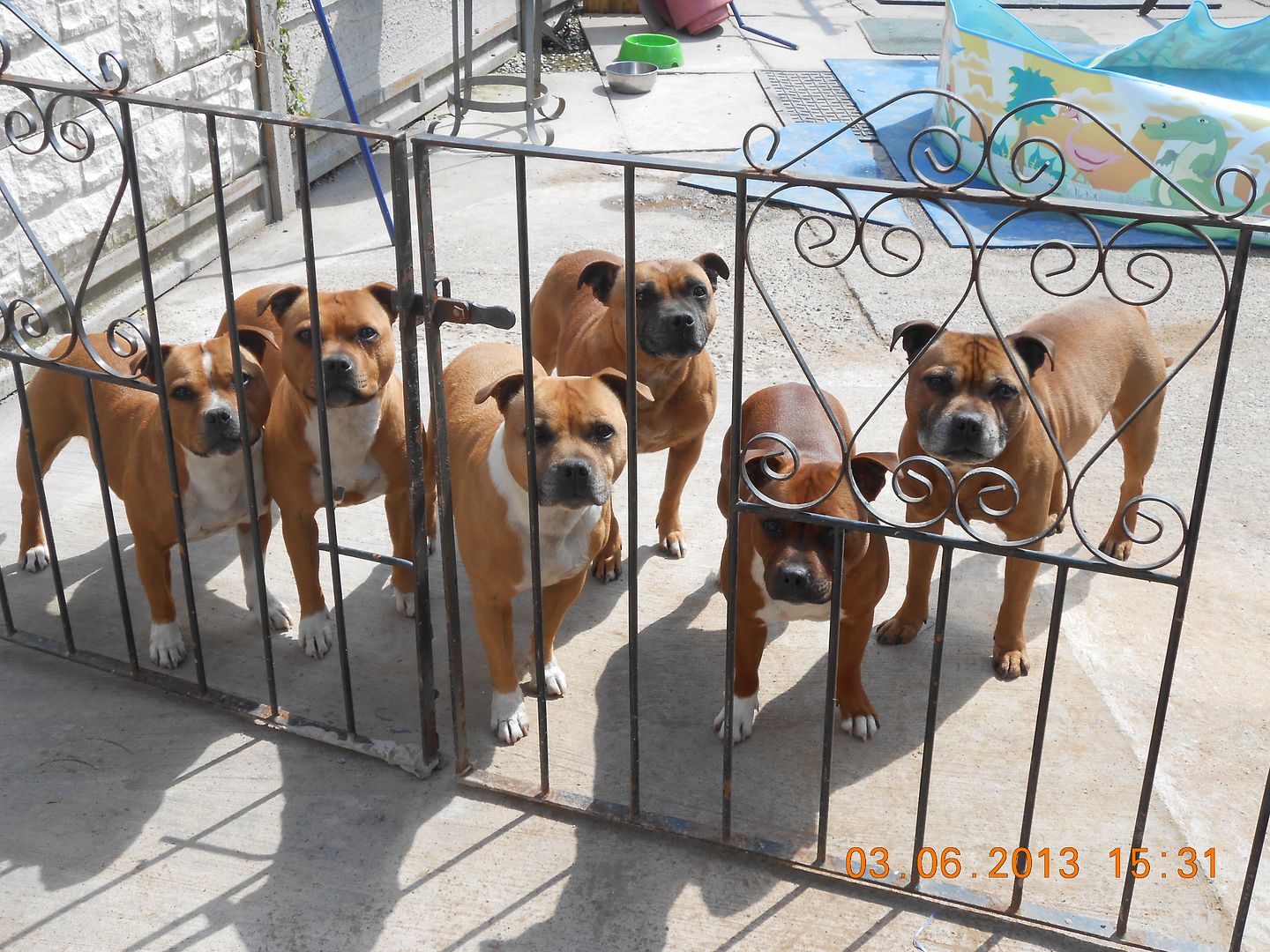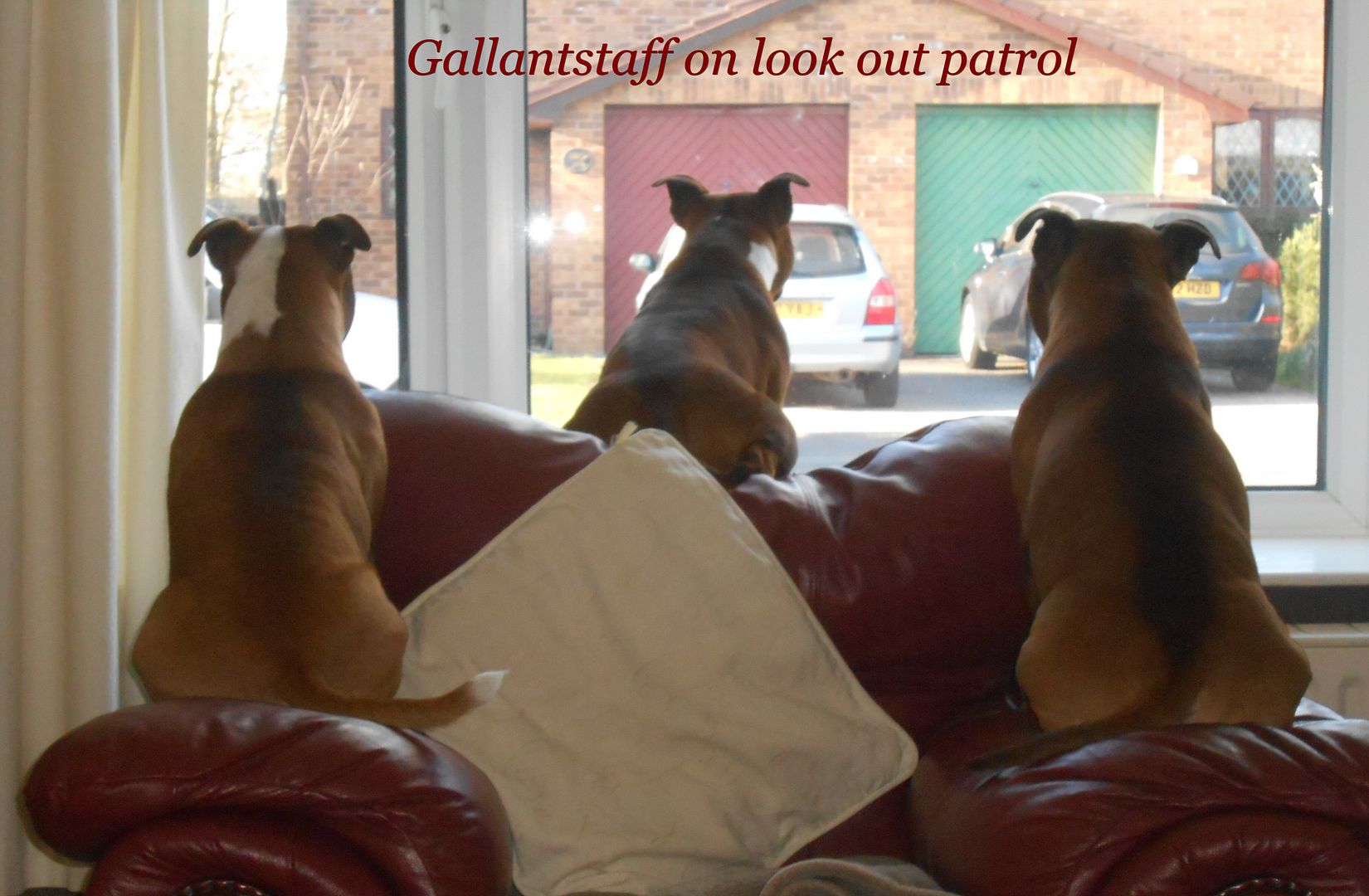 March 2013
                         Dogs having fun in the snow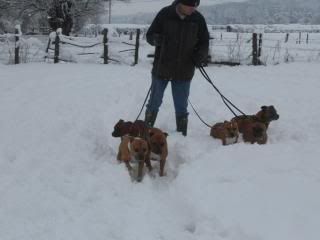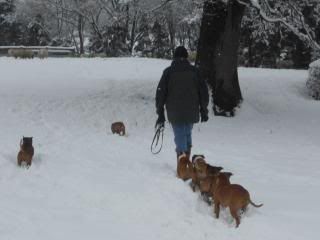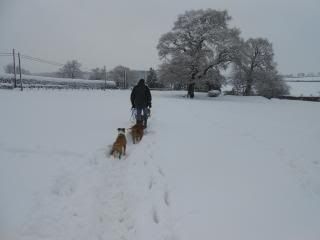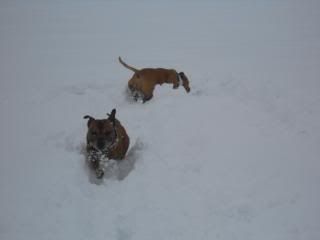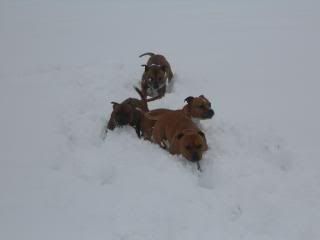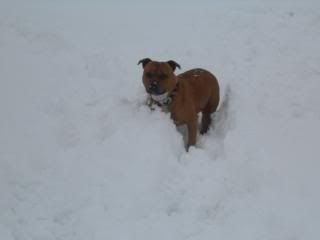 All waiting for their treat before bed time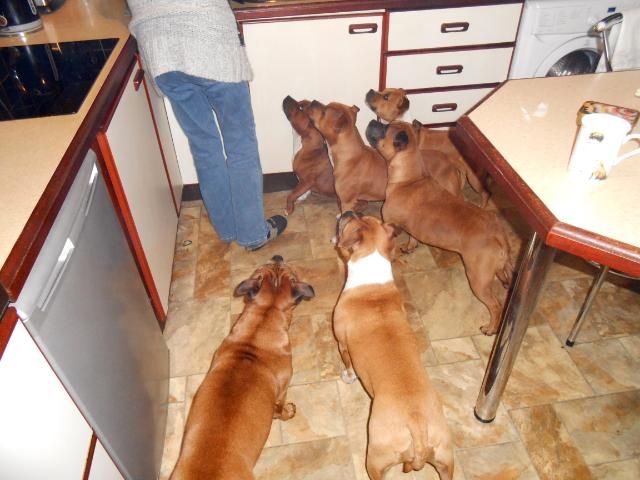 Having a rest after their walk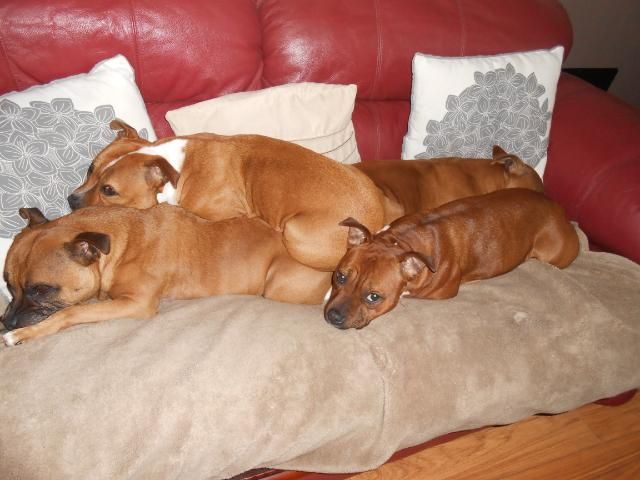 January 2013
                                 Murphy                              
                                                        Paul with the gang
                     Maisie                                   Conk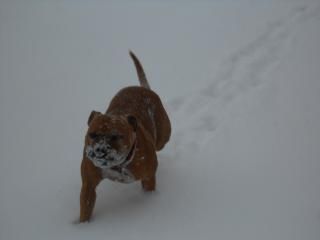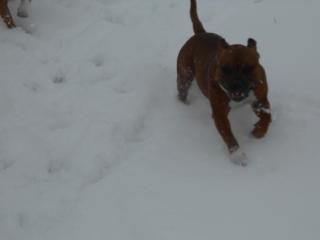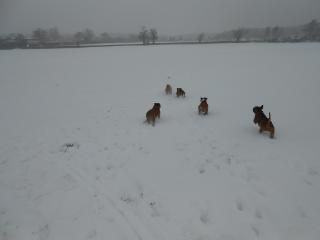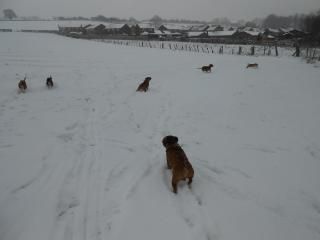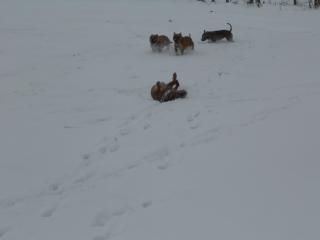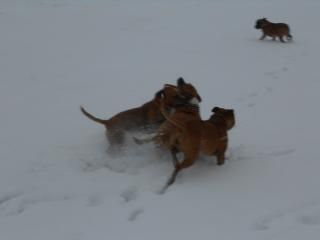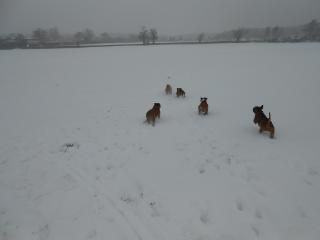 December 2012
                              Christmas Morning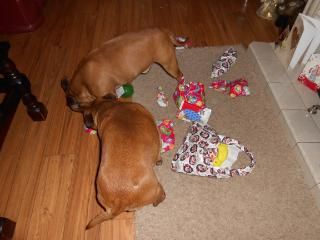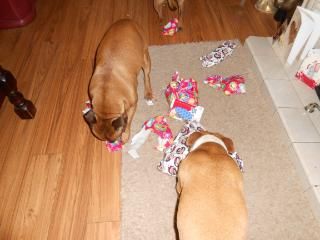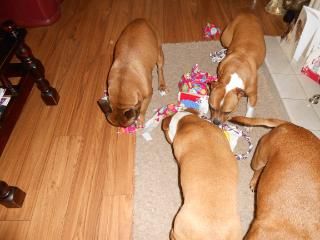 September 2012
                       3 Generations of the Gallantstaff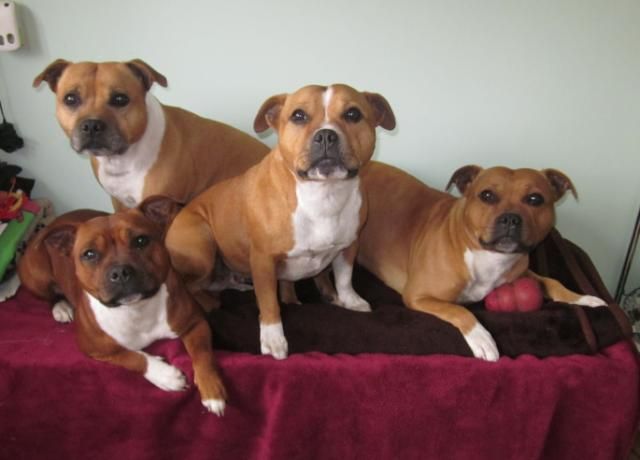 Jade ,Mia and Amber
                 Jade mother to Mia and Amber Mother to Jade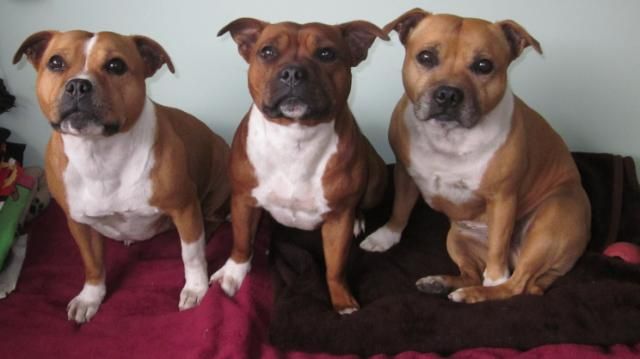 The Gallantstaff Family July 2012
                     Off for a walk with Mum and Dad
                        Maisie ,Jade ,Amber and Mia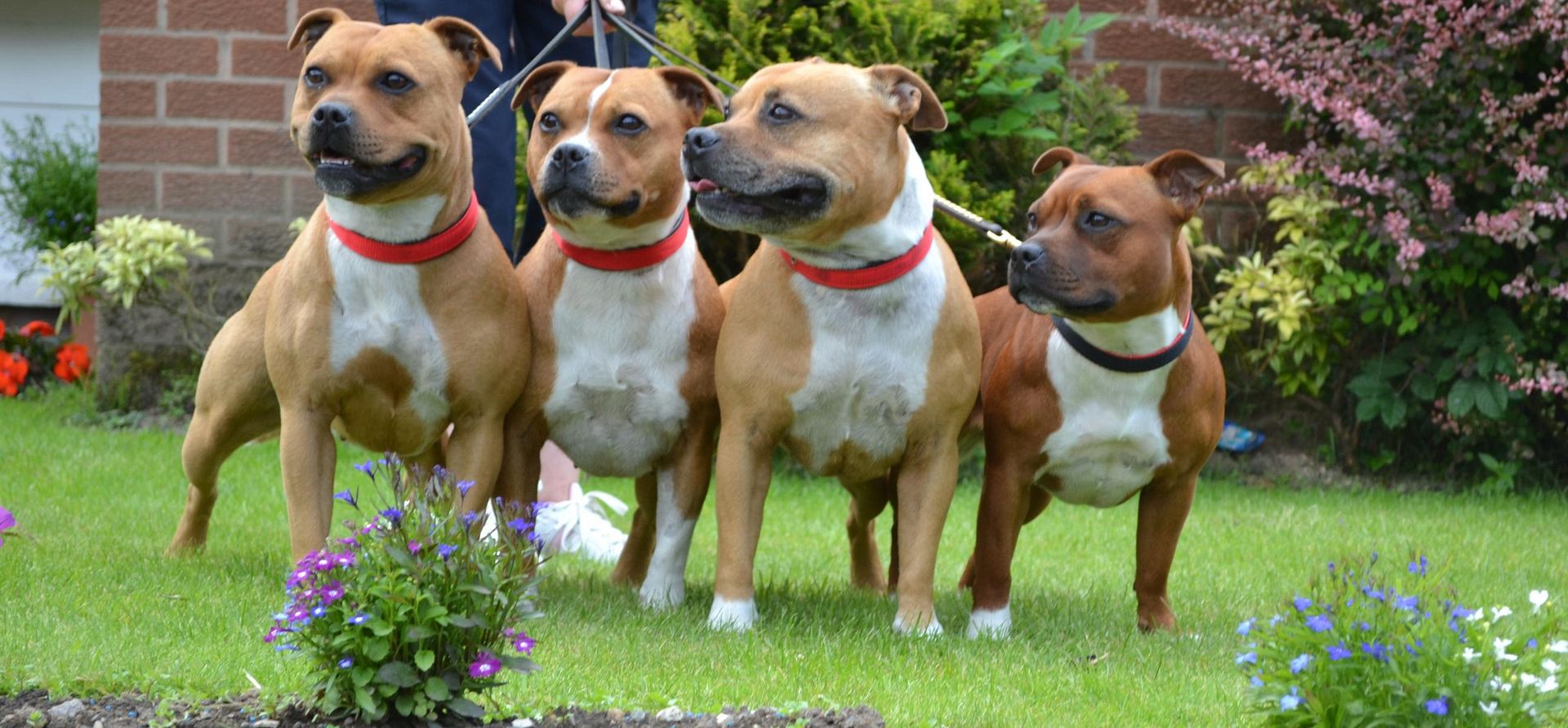 Jade with her two Daughter's Mia and Maisie
                       The girls having fun with the ball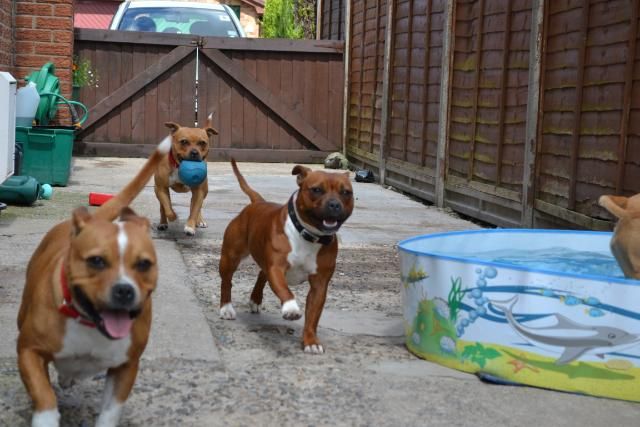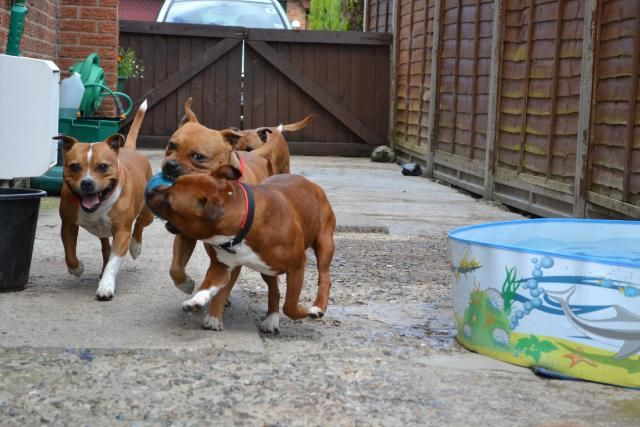 Pool time at Gallantstaff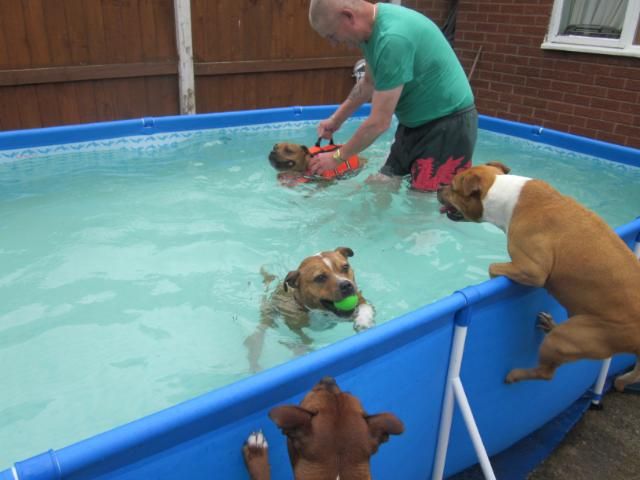 As you can see Maisie's not to sure about being in the pool
           The Gallantstaff Gang waiting for their treat before bed time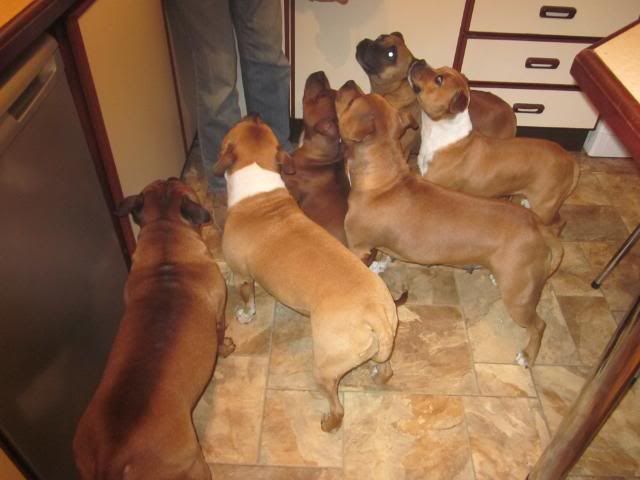 Amber,Tara,Mia ,Maisie and Jade 2012
                          Who wants a sweet then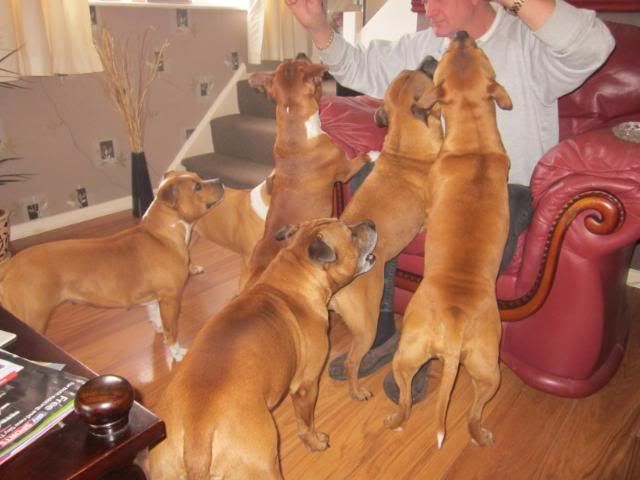 November  2011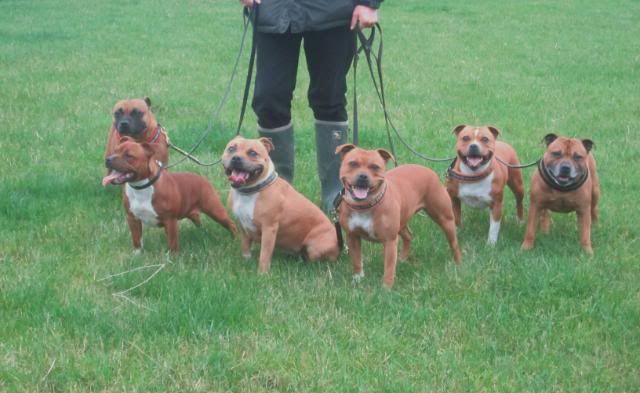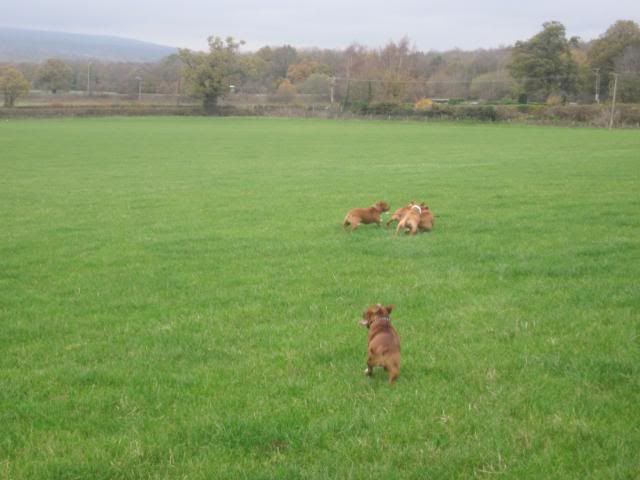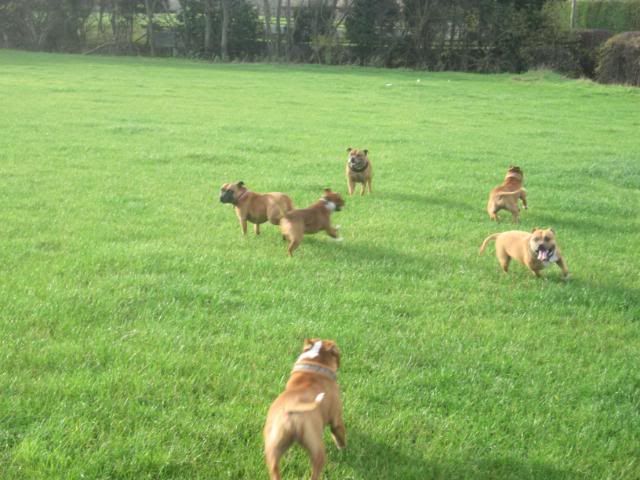 October 2011
                                                  From left to right is
                  Jade 5 yrs old,Tara 6 years old,Maisie 3 yrs old next January,
                     Conk almost 5 months old ,Amber 7 yrs old and Murphy 9 yrs old
                               Jade and Maisie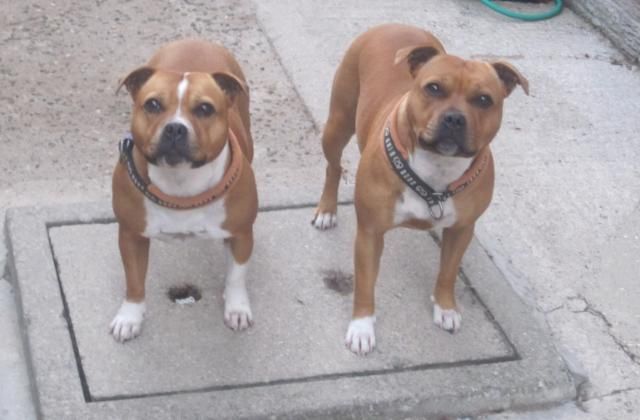 Conk with Grandad Murphy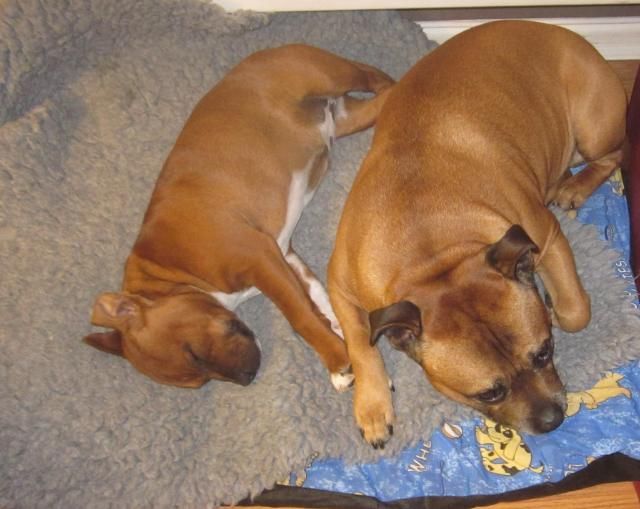 Dads giving his orders again    
                                                    Jade,Tara Amber and Maisie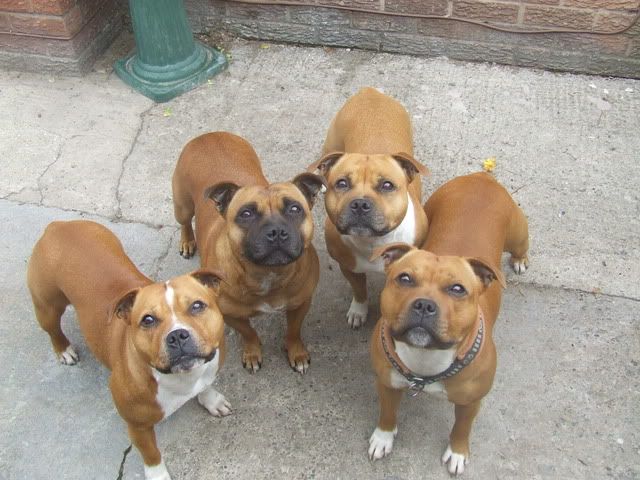 Tara, Maisie,Murphy,Amber and Jade on the end
                   Get the frog Amber it's jumping away from me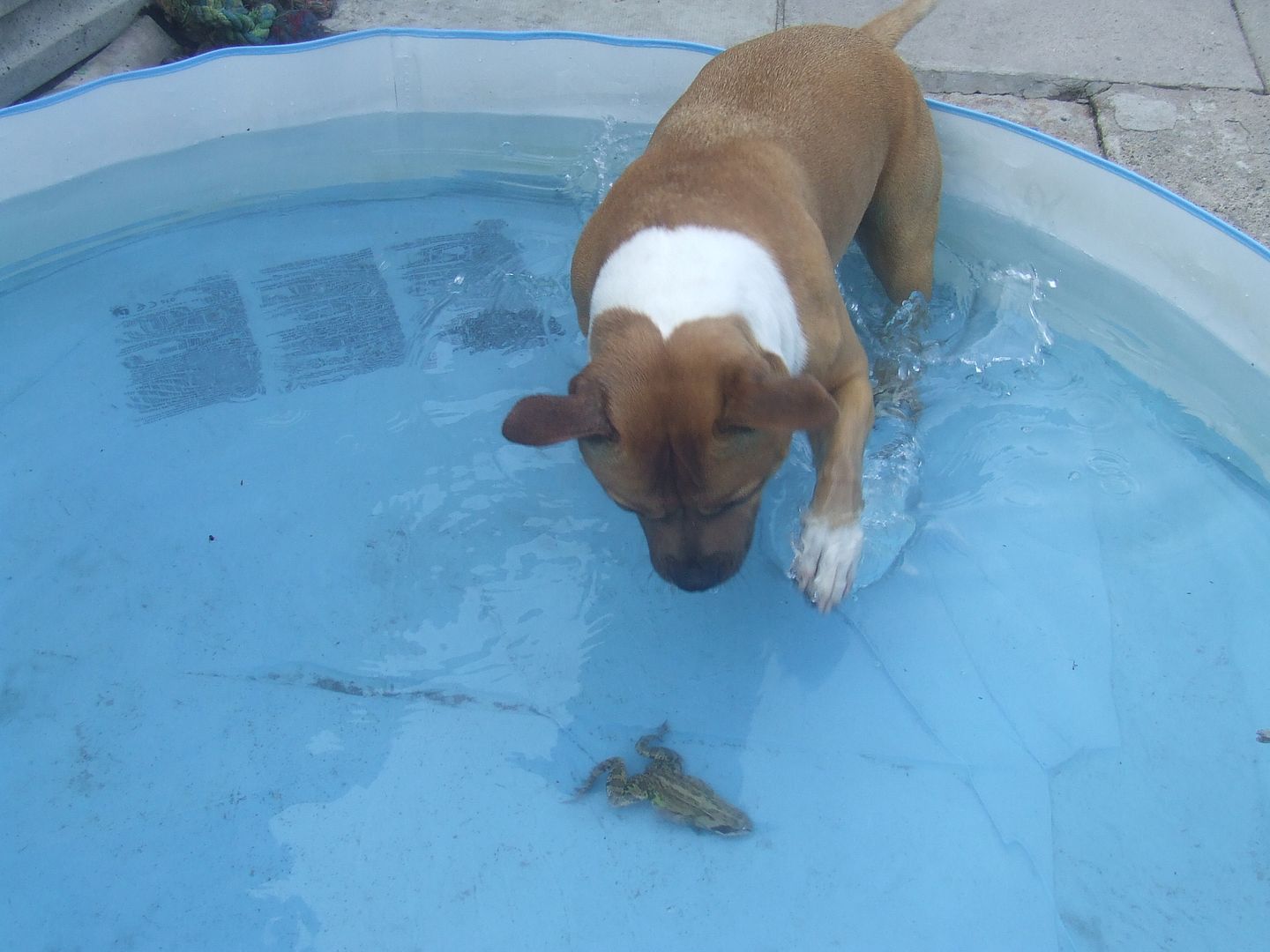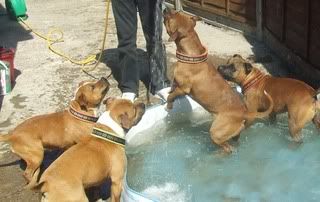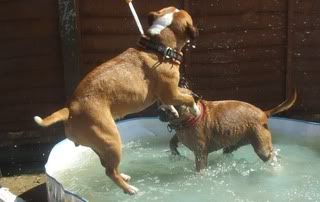 Maisie ,Amber and Jade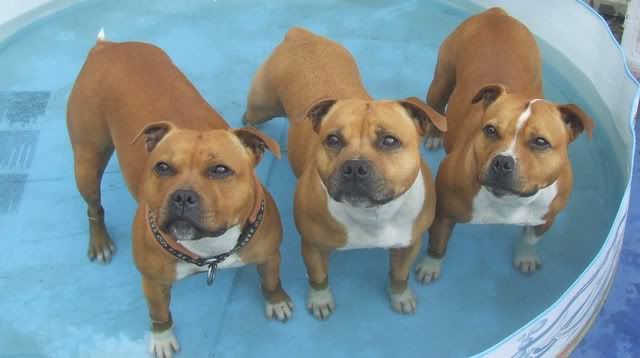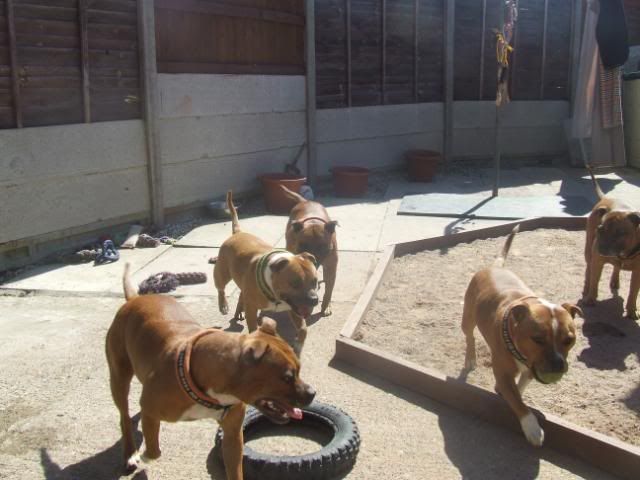 Murphy's   saying your not having this ball   it's mine   .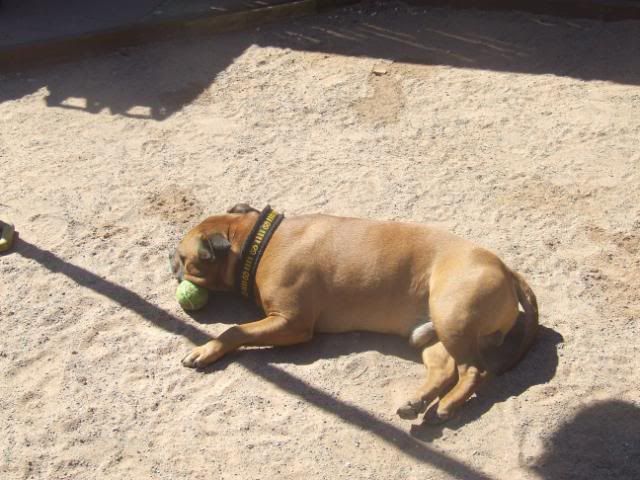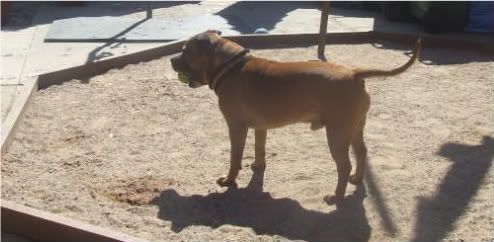 Its been hot today so Murphy decided he wanted to get in the shade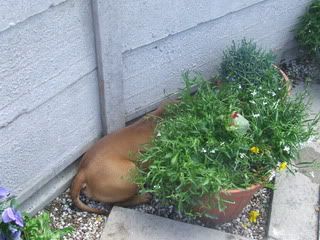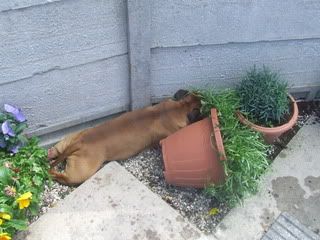 Gallantstaff in 2009
                                                         Jade trying to be tall ha ha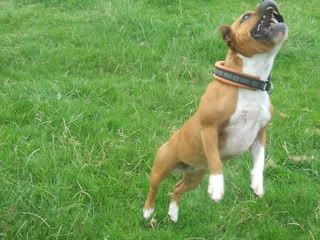 We just love going in the field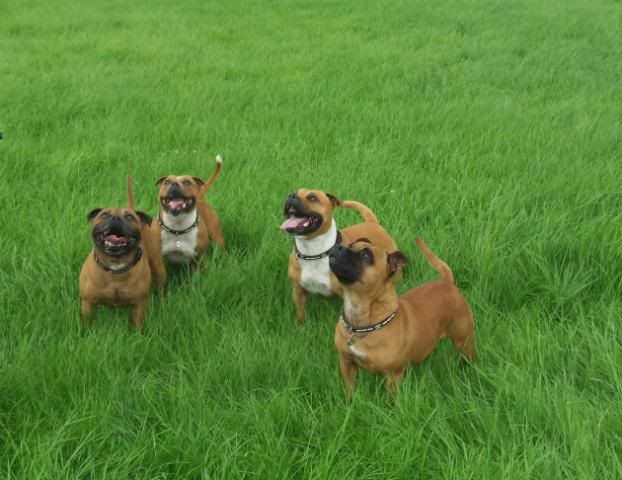 We are all playing ball with our mum and dad its great fun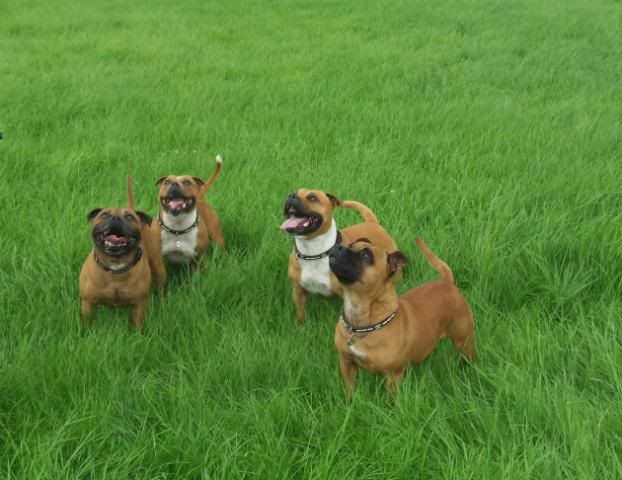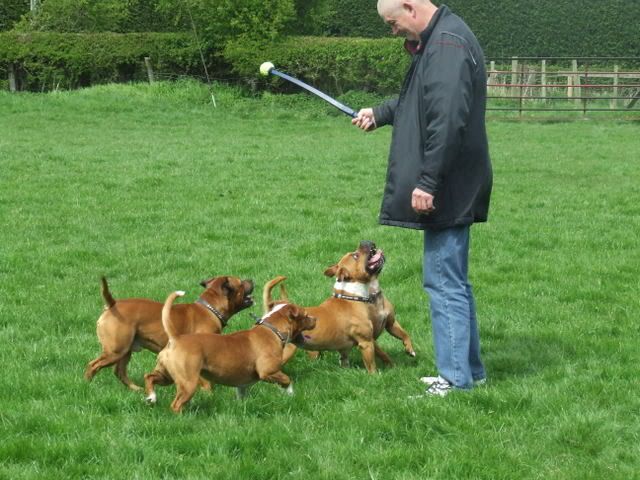 Mum ,Dad and Daughter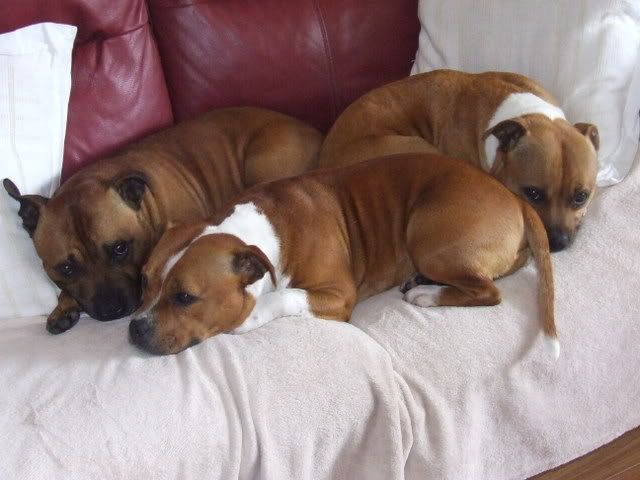 Lets get the ball before Murphy    
                                        Im going to get the ball before Murphy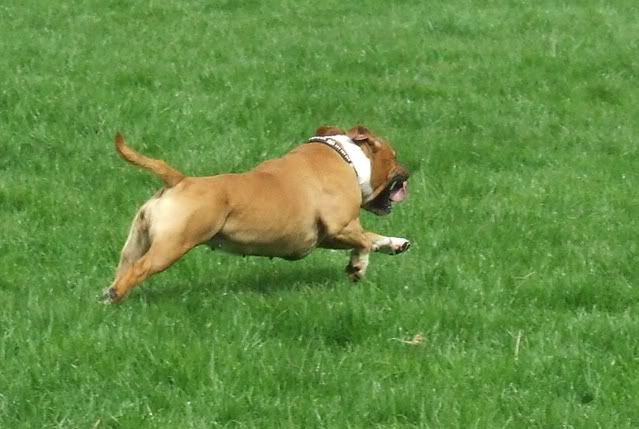 Just look at the state of him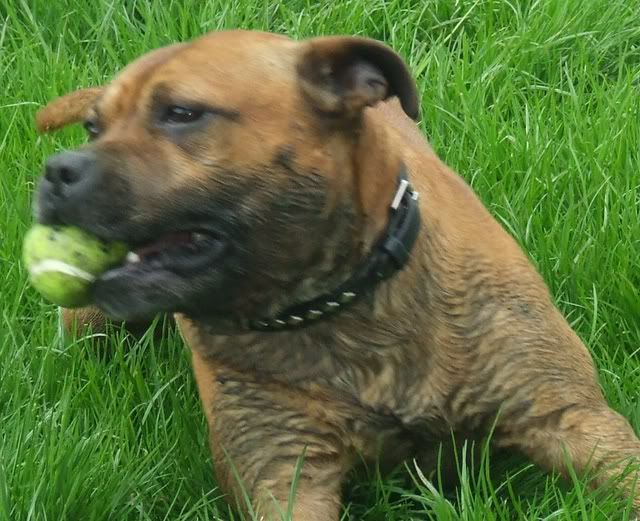 He looks soooo pleased with him self       
                   After our fun, Amber and Jade go and have a dip.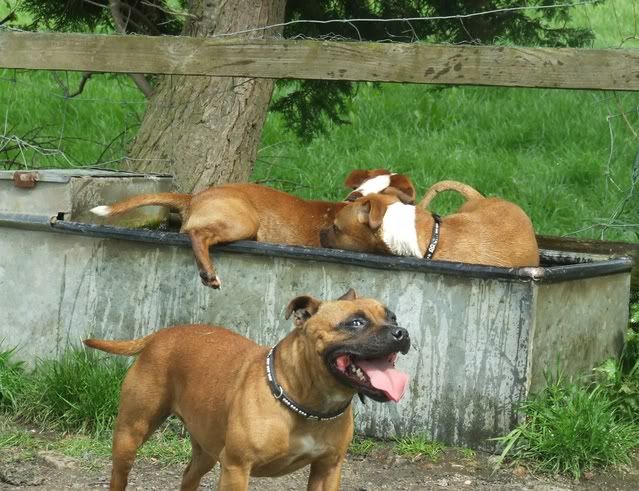 Well we are all off for our daily walk with our dad, mum just come's in the fields with us and then we go off with dad around the lanes.
                  There is a pool in the field so we have some fun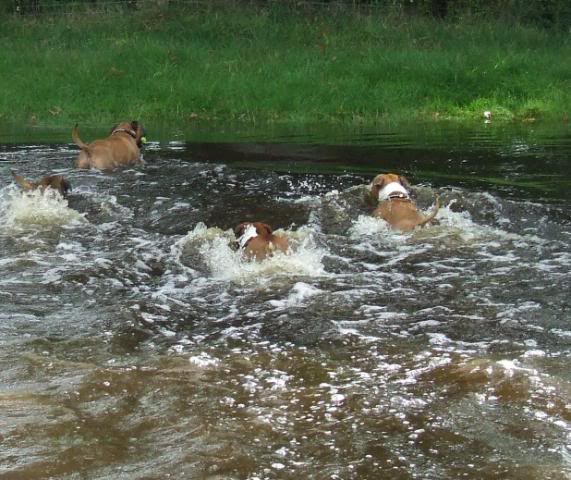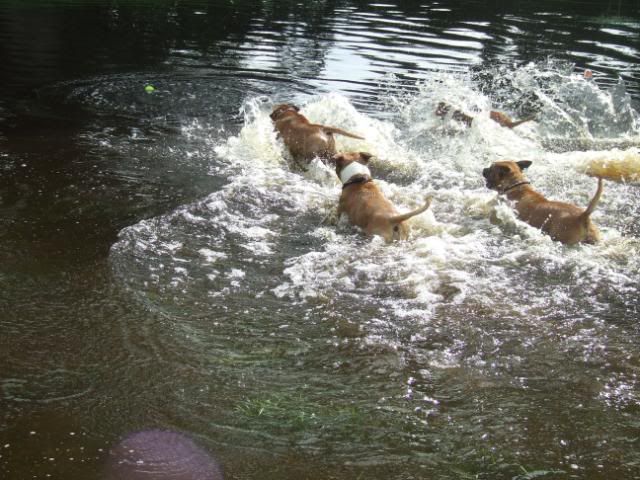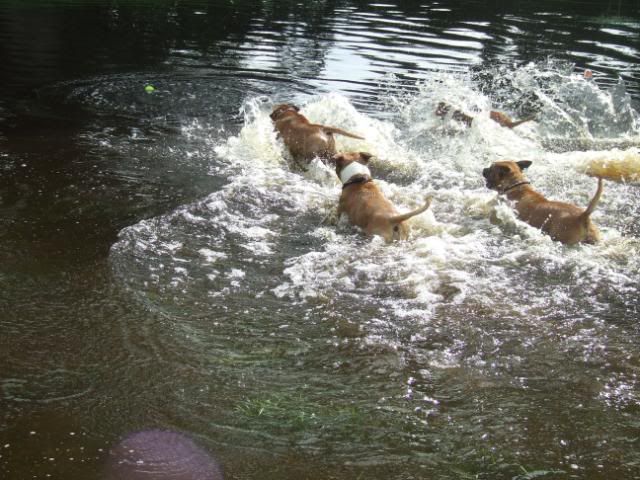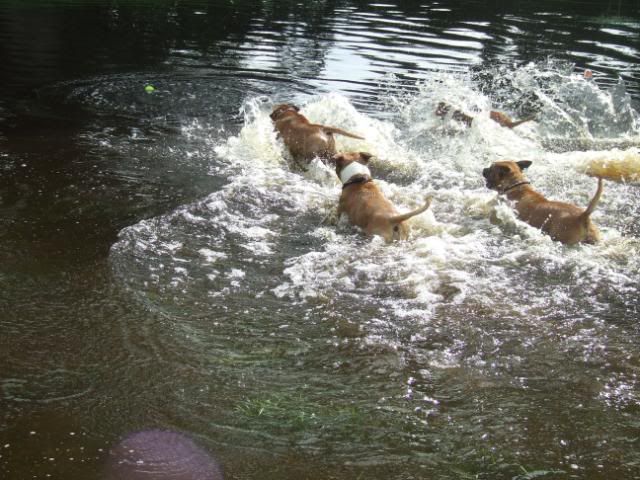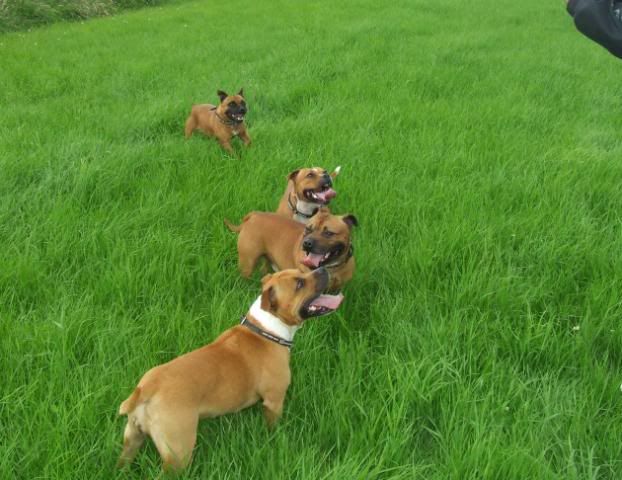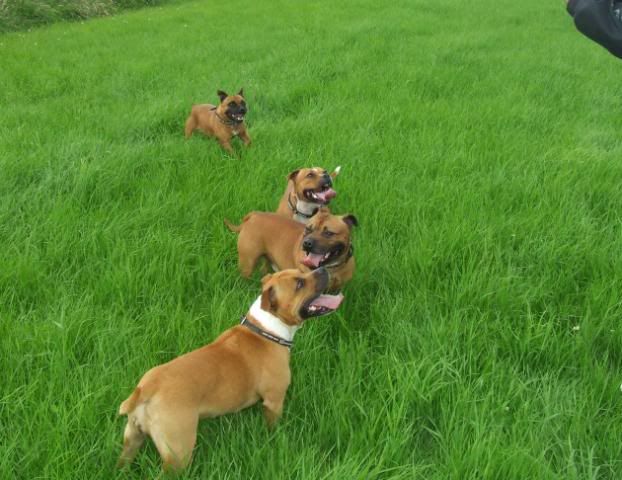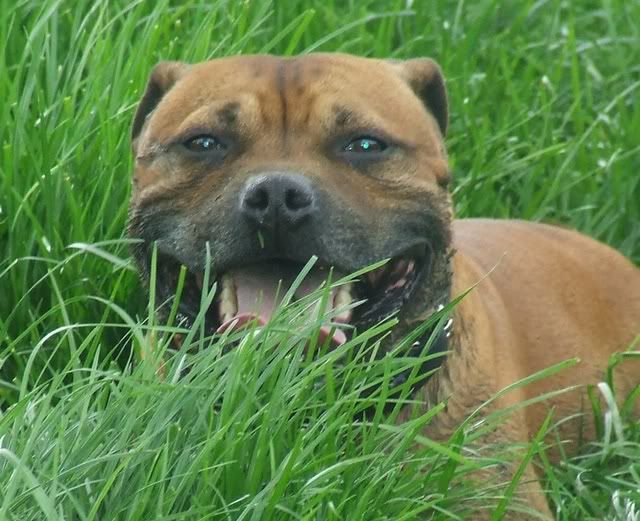 Wait for Mum Jade   
  Mum
                    Right off we go around the field Dad giving his orders ,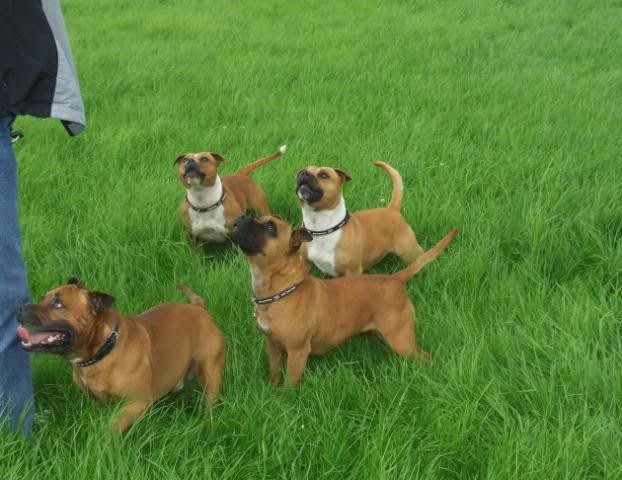 Is That a frog I can see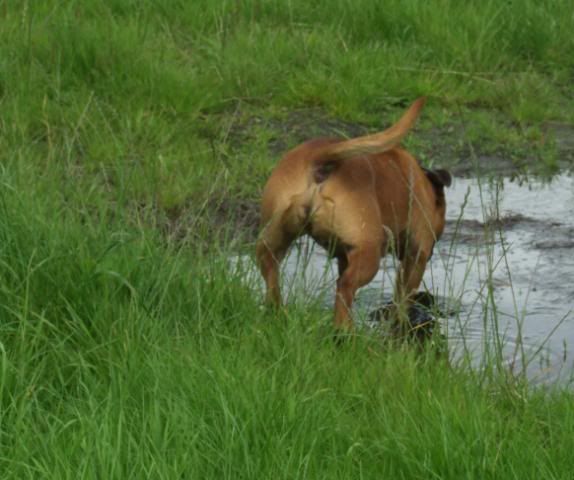 Jade I'm the boss so I have to go first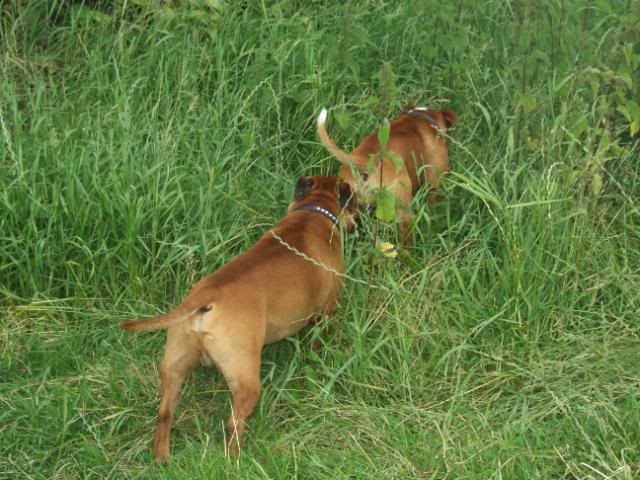 Am I lost  
 were have they all gone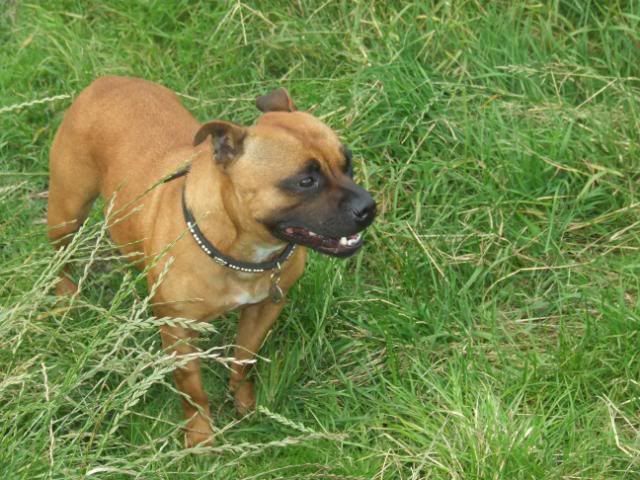 Tara we are over here
                                                           Wait for me Mum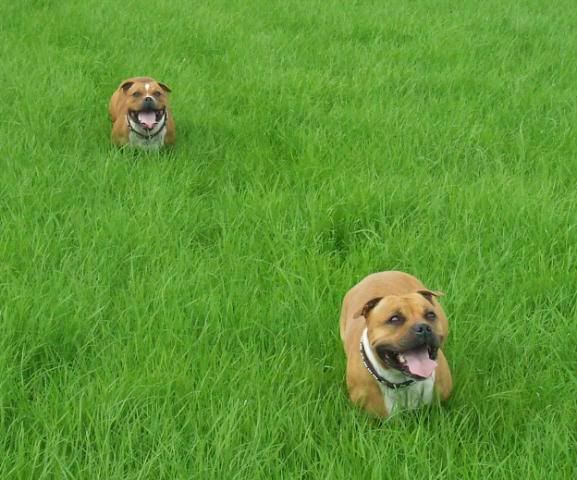 Look Dad they are big dogs 
they are cows Jade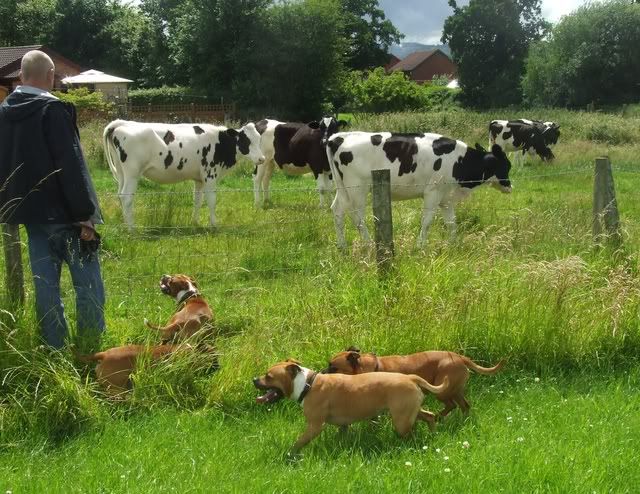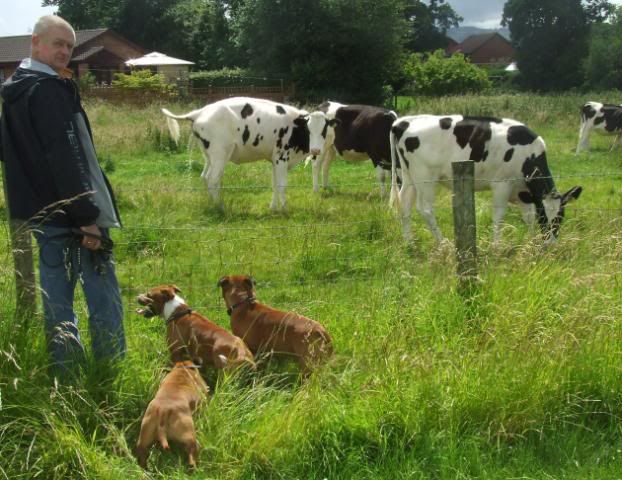 We are waiting for Dad to come from the pub  
 hope he's not   late
                                                          Mum will go mad 
     Mum hurry up and take the picture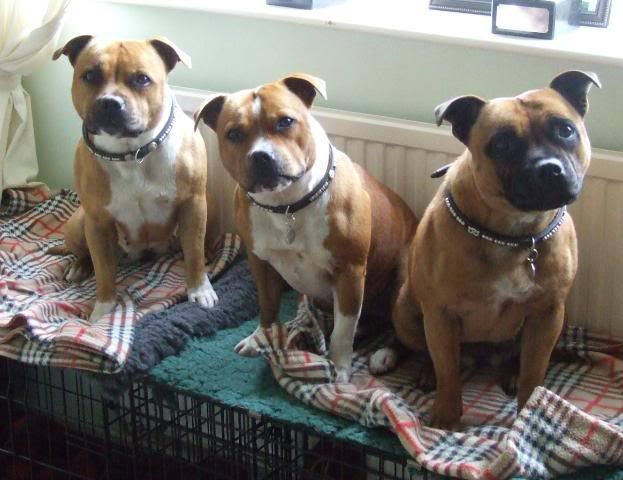 This is our Mum we love her so very much 
thank you Mum for everything you do for us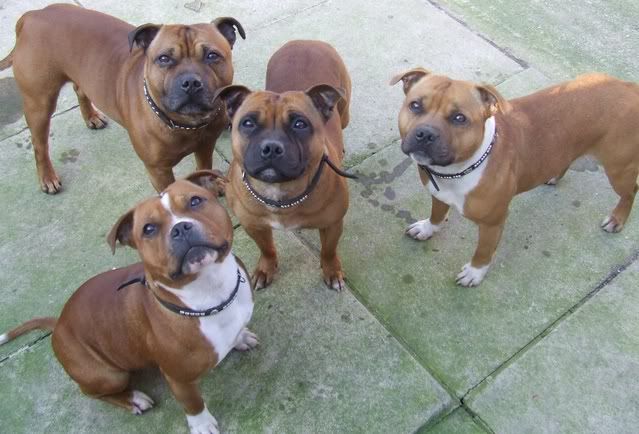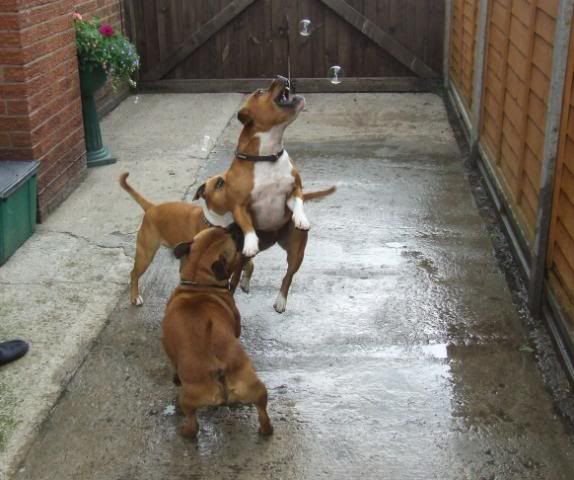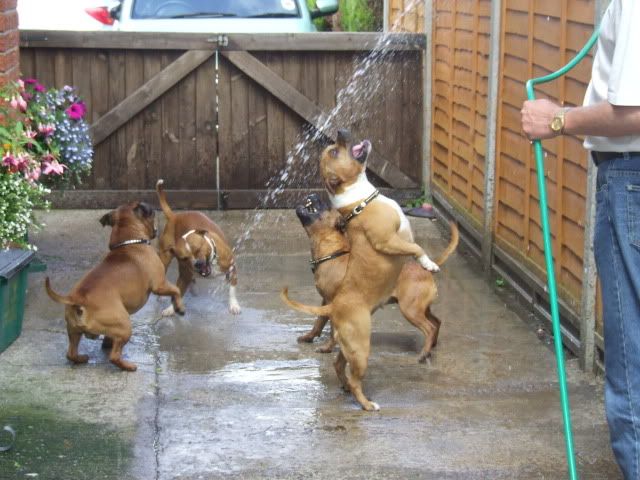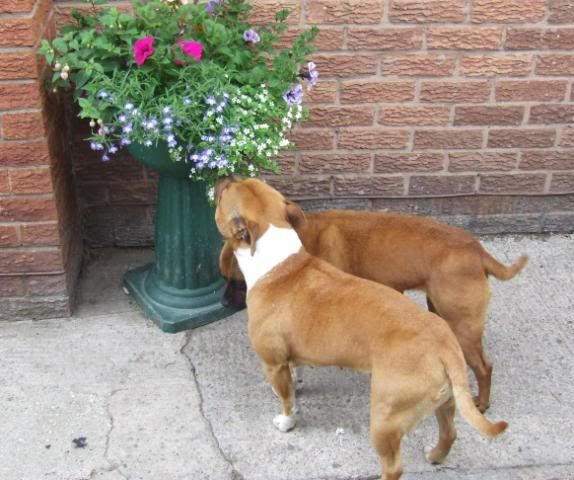 The Gallantstaff Gang with one of Murphy's son's Buster   
                                              You can tell there is food about   
                                   Amber and her Daughter Jade playing on the tugger
                        Murphy playing with the boomer ball Oh he does get his hair off  
                                           Why can't I get my teeth into this ball  
                      I have just had a new bay window and Murphy just loves it 
    Murphy , lets take these jackets off ,we can swim better without these on.
Paul's a big fan of Liverpool Football Club and he thinks the dogs should be to  
 so Steven Gerrard was kind enough to send us a signed picture.
                                                               As you can see